You could have heard it all, but got confused along the way on what to have at all. Windows 10 is emerging in various forms and their difference is some knowledge you ought to have. Microsoft recently launched its new version of Windows, the 10S, with a specific target of the education market.
Well, many might not be in the education market group, but there is an option of upgrade to Windows 10Pro.
Advertisement - Continue reading below
Operation
Unlike previous versions of Windows, Microsoft has branded Windows 10 as a service that receives ongoing feature updates. It could have come at a time when Android was firming its roots into consumers but the reception was welcoming. The success could have pushed Microsoft into 'owning up on its customers', the way Apple does it.
Whereas the normal windows 10 (Home) allows you to install programs and applications from the desktop, Windows 10S does not. Any need for an application or program will require one to visit the Windows Store. This means a no to Chrome or Firefox for internet browsing, because Edge will be the default browser on this new OS with no way of switching to any other. Microsoft has also announced that users will not be able to use any other search engine than Bing within Windows 10 S.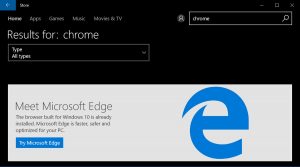 If you need to install third-party apps on your laptop, then you have to upgrade to Windows 10Pro. This comes at a cost of $49.99 which is a big deal, though its more secure to stick to Windows 10S, as Microsoft states that there is minimal chance of malware disturbance.
Performance
Advertisement - Continue reading below
Microsoft claims that devices that will run on Windows 10S will be extremely fast, with longer lasting battery. The disabling of packed software that is not on the Windows Store implies a less load to start on the boot, starting within just 15 seconds. The flagship device for this OS, the Surface Laptop, is supposedly 50% faster than any Macbook on the market. Microsoft also promises a faster online experience with Edge with HD video streaming, switching across apps and being productive.
It is lighter than the Windows 10 as it has fewer hardware configs, even if they have the same core. It makes it easier for users to even use it on older laptops. Users can also install Windows 10 S via USB with pre-configured options, if they want to use it on more than one device. With access to the Windows 10 driver database, the OS will also be compatible with most third-party peripherals.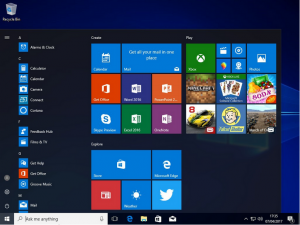 To sum it up, Windows 10S is more like Windows 10; though enclosed to apps from the Windows Store. It is designed for low-end devices and is perfect for light web browsing. If you are interested in gaming, and a multitude of apps for your basic work, then this is not for you. You definitely have got to upgrade to the Windows 10Pro, or stick to the normal Windows 10.
Photo: Microsoft