Kwese TV, the premium Pay TV satellite service provider by Econet Media has been operational for almost a year now in about six African countries now. We have had our taste of the service for more than a month now and its nothing short of impressive. But Multichoice, DStv's parent company isn't just going to stand still as Kwese TV eats on its lunch money.
Multichoice  has responded with massive price drops on its bouquets by up to 13%. Launched in 1995, Multichoice is grandpa in the Satellite pay TV business with an estimated d 8 million subscribers and presence in well over 48 African countries with major markets beings South Africa, Nigeria, Kenya, Ghana, Angola, Zimbabwe, Uganda, Mauritius and Tanzania.
Advertisement - Continue reading below
DStv has had time to navigate the challenges of doing business in several discrete African states, customizing packages and prices for each state. DStv has also improved on its hardware or decoders, the latest Zapper and Explora 2 supporting HD (720p) and Full HD (1080i) channels respectively. The Explora 2 which is a slight upgrade to the original Explora decoder includes PVR feature and 1TB of internal storage which DStv says is capable of recording upto 110 hours of TV. The decoder supports advanced functionality which enable viewers to pause, rewind live TV. Asked about 4K support, DSTV says the broadcasters and their subscribers are not yet ready for 4K even though some of their TVs might support it.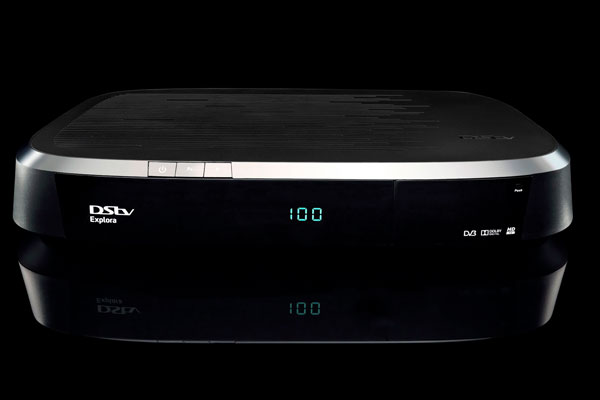 ---
Related post: DSTV Explora decoder complete features, specs and functionality
---
Kwese TV on the other hand is the new kid on the block. But don't be fooled by this just yet. Econet media led by Strive Masiyiwa isn't actually the newbie you have in mind. Kwese has launched with a band in about 6 African countries in just one year with bringing with it a plethora of services and up-to date devices that support the latest media and broadcasting technology.
Kwese Play vs DStv Explora 2 decoder
DStv Explora 2
Kwese decoder
connectivity
– HDMI x 1
– Ethernet RJ45 x 1
– USB 2.0 x 2
– LNB IN
– HDMI x 1
– Ethernet RJ45 x 1
– USB 2.0 x 2
– AV OUT
– S/PDIF(Optical)
– LNB IN
internal storage
1TB
N/A
pvr support
yes
yes (via external storage)
Video resolution
-hd (720p)
-fhd(1080i)
-hd (720p)
-fhd(1080i)
Price
Ugx 567,000 ($155)
– explora decoder
– dish kit,
– smart LNB
( Exclusive of subscription bouquet & Installation charges)
Ugx 143,000 ($40)
– kwese decoder
– dish kit,
– LNB
– Installation charges
– One-month subscription
The Kwese TV decoder by all means matches DStv's premium decoder almost feature-by-feature but at half the price. Both decoders support Full HD(1080i) video resolution and both have Full HD channels. Both have HDMI ports for connecting the decoder to your TV. So you can throw away those composite AV cables (banana pins). Both have USB ports for external storage and media playback. Both have PVR feature which allows you to pause live TV or record TV shows. Kwese's decoder though doesn't come with on-board storage but allows you to connect external hard drive via USB. In terms of size and dimensions, Kwese's decoder is slightly smaller and lighter than DStv's Explora 2 decoder.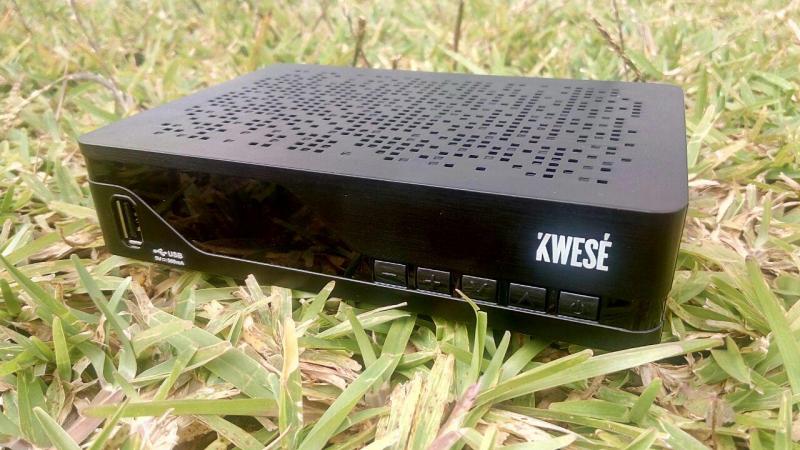 ---
Related post: Kwese decoder review: Specifications, features and price
Advertisement - Continue reading below
---
Now both decoders are internet-ready since they have an Ethernet LAN port. Surprisingly none of them is capable of connecting to the Internet in practicality. When we tested the Kwese decoder, it had features such as news, weather etc that should use the Internet but at the time of the review, the features we inactive.
When it comes to price, Kwese customers might go home smiling compared to DStv  subscribers. For price of only Ugx 143,000 ($40), Kwese users get an HD decoder, a disk, installation and one month subscription to Kwese's only Premium package. On the other hand, DStv users for price of Ugx 567,000 ($155) get a full HD Explora 2 decoder and a disk, but you have to pay subscription separately and installation charges on delivery.
The battler for Pay TV users between Kwese and DStv is just getting started. Ultimately the decision on which provider does it for you belongs to you.