The term WiFi actually looks simple on the face of it if all you do is whip out your smartphone or laptop and connect to the a nearest network. However, if you decide to delve a bit deeper, things get technical and whole lot confusing.
There are newer generations of WiFi connectivity and likewise, WiFi is adopting new version numbers. A lot more could get more confusing — the way brands name WiFi router for example. If you are reading this and you're quite familiar with WiFi routers, you most likely have stumbled upon confusing names or combination of confusing alphanumeric terms like AC1200, AC1750, AC 3200 etc.
Advertisement - Continue reading below
But what do these terms mean? What do the alphabets and numbers stand for? Are they just on your routers for aesthetic proposes? Should you really care about them?
How to interpret WiFi router brand names
These "confusing" terms and phrases on your WiFi router(s) are industry's standard labeling practice and in actuality, they (the letters and numbers) tell you a lot about your router: supported band speed and number, backward compatibility, as well as supported number of spatial streams etc. Let's break them down individually shall we?
WiFi Names: Breaking it down
AC1200
If a WiFi router is marketed as AC1200, the alphabetical (AC) aspect of the name is a way of telling users that their router supports WiFi standard 802.11ac (now also called WiFi 5) and is backward compatible with 802.11g (2.4GHz), 802.11b (2.4GHz) and 802.11n (2.4GHz as well as 5GHz).
The numerical portion (1200) of the name simply indicates the aggregate maximum (theoretical) speed of concurrent spatial streams of the router. So… basically, when a router is branded AC1200, it means it is backward compatible with previous generations of WiFi connectivity and supports two 150-mbps spatial streams (i.e 300mbps in total) and two 433-mbps spatial streams (866mbps in total) on its 802.11b/g/n and 802.11ac networks respectively. Adding the total speed of the spatial streams (i.e 300mbps + 866mps) gives an aggregate speed of 1200mpbs. Hence, the AC1200 brand name.
It is also possible to see this type of device named a "2 x 2 router"  in lieu of AC1200. This is because the router comes with two sets of spatial streams.
For instance TP-Link AC1200 Wireless Dual Band Gigabit Router supports up to 867Mbps 5Ghz band and 300Mbps on 2.4GHz band coming to 1,200Mbps speeds.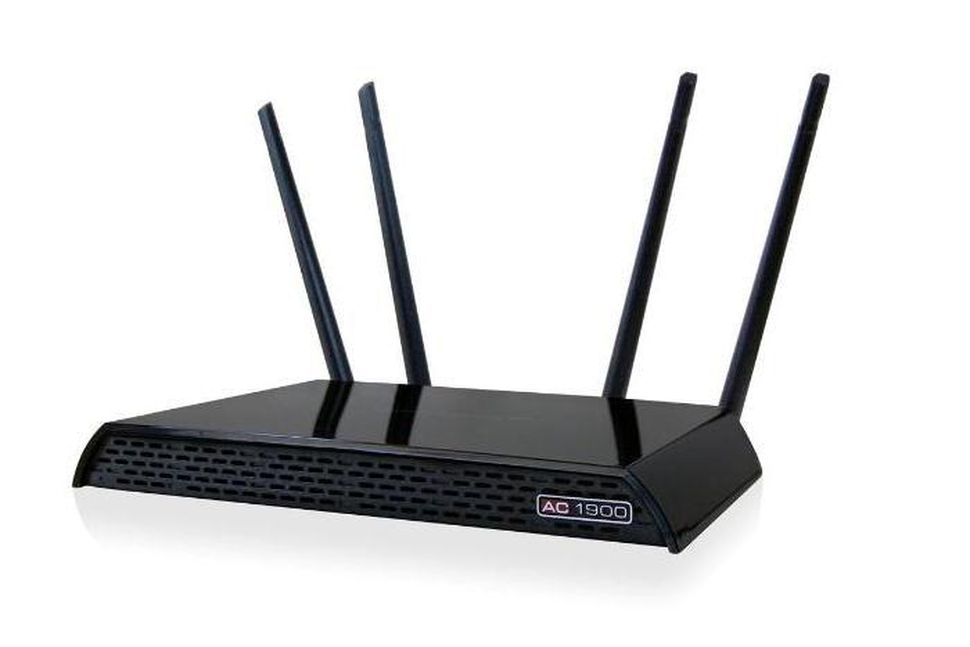 AC1750
As explained earlier, AC indicates the supported WiFi standard (in this case 802.11 ac) and backward compatibility of the router. "1750" on the other hand means the aggregate speed of the router's spatial streams equals 1750mbps. How? An AC1750 router is also a dual band device with the ability to concurrently send and receive data streams over 2.4GHz and 5GHz bands. The spatial streams on this model of router are as follows:
Three 150mbps on 2.4GHz 802.11b/g/n networks = 450mbps
Three 150mbps on 2.4GHz or 5GHz
Three 433mbps on the 5GHz 802.11ac network only = ~1,300mbps
Adding 1300 and 450 together gives 1700mbps, as indicated on the brand name. This model of routers are alternatively refered to as "3×3" device sometimes because, obviously, they come with three sets of spatial streams.
For instance the TP-Link AC1750 Wireless Dual Band Gigabit Router supports up to 1300Mbps on 5Ghz band and 450Mbps on 2.4GHz band totally to 1,750Mbps speeds.
AC1900
These models of routers are similarly built as the AC1750 as it also comes with three sets of spatial streams. However, manufacturers of AC1900 routers uses TurboQAM technology to boost each of the three 2.4GHz 802.11b/g/n spatial streams to 200mbps while retaining three 433mbps on the 5GHz 802.11ac network only = ~1,300mbps. Hence the aggregate speed becomes (600mbps + 1300mbps) 1900mbps.
AC3200
Unlike the above models, an AC3200 router is a tri-band device with two 5GHz bands and a single 2.4GHz band. The dual 5GHz bands both sport and individual maximum speed of 1,300mbps while the 2.4GHz band, 600mbps. This makes the aggregate on-paper speed, when added, to 3,200mbps (i.e 1,300mbps + 1,300mbps + 600mbps).
AD7200
Again the AD means the router supports WiFi standard 802.11ad with total speeds of upto 7200Mbps. An example is the Nighthawk X10 – AD7200 Smart WiFi Router.
AX 
This means the router supports 802.11ax or WiFi 6. For instance NightHawk ax12(Rax120) both capable of speeds of up to 6Gbps.
Read more: Top 5 Wi-Fi 6(802.11ax) Router brands and their products
Still got any questions on how to interpret your WiFi router brand name or still incognizant of WiFi routers' nomenclature techniques? Hit us up with them in the comments box below.