For all intents and purposes, Intel processor brand names offer a convoluted naming system to the everyday computer user. A closer inspection though reveals something totally different.
The supposedly alphanumeric string denotes anything from model number, processor generation, performance tweaks and what not.
Advertisement - Continue reading below
Understanding processor brand names will cue you in on PC release date, performance tweaks, whether it's mid to high-end and eventual price, to say the least before you purchase an Intel-powered PC.
Sadly though, Intel doesn't really put much merit in explaining these processor brand names. I mean, in the PC world, Intel (and AMD) reign supreme, so why bother.
You often need to do some bit of digging in order to find anything to that effect. Some of the misconceptions, for instance, include whether Core i7 translates to 7 cores, and Core i5 means 5 cores. (Here's a clue: No it doesn't). Let's get to the meat of the story. If we are to interpret these things, we need to do it properly.
Intel Core (Core i9 vs Core i7 vs Core i5 vs Core i3)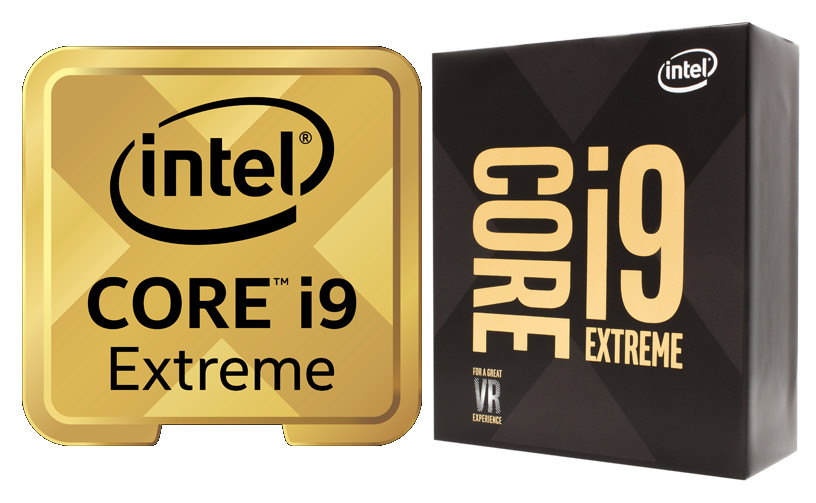 First things first. Intel has a somewhat understandable hierarchy among its processors.  The lowest end Intel processors would be non-other than the Celeron brand now followed by the once mid to high-end Pentium processors.
At some point in the last decade or so, Intel replaced this naming scheme and introduced a new scheme altogether, which still isn't that easy to follow.
Advertisement - Continue reading below
What you should know is that each Generation of processors has its own Core i3, Core i5 and Core i7 processor variations. And contrary to what you might think, Core i7 doesn't mean that your PC has 7 core processors. Granted what you are thinking is in line with what Intel had in mind.
The Cores are purely speaking, an indicator of the performance thresholds. A more expensive Core i7 (for professionals) will be better than a mid-range Core i5 (for intermediate users) which in turn will be better than a more affordable Core i3 (for basic users). But even so, it's not all cut and dye.
While not always the case, a Core i3 will have dual-core processors whereas Core i5 and Core i7 will have both dual-core and quad-core processors. Quad-core processors are obviously more powerful than dual-core processors. Core i3 had hyperthreading but not all Core i5 processors do. Core i5 and Core i7 have Turbo Boost whereas Core i3 doesn't. Confused much?
---
Related:
---
Generations (9th Gen, 8th Gen, e.t.c.)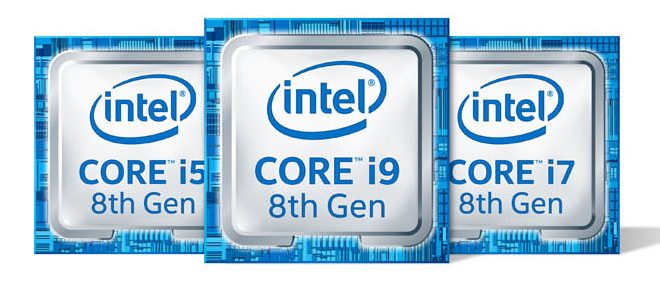 A typical Intel PC will have an alphanumeric string which will look like: 8th Gen Intel® Core™ i7-8650U. Let's backtrack here for a bit. Back in 2008, Intel introduced a new naming scheme for its Core processors i.e. Core i3, Core i5, Core i7 and now Core i9.
From the 1st Generation processors which came with Nehalem micro-architecture, Intel has gone through 9 iterations and counting over a period of ten years to reach the current 9th Generation Cannon Lake micro-architecture.
Intel incorporates the processor generation in the model name. It's rather easy to spot and once seen cannot be unseen, trust me on that. Let's use our example above, Intel® Core™ i7-8650U,  the 8 in the model number stands for 8th generation.
Advertisement - Continue reading below
The SKU number 650 in Intel® Core™ i7-8650U denotes the standing of that particular processor in the product lines. Often times, the higher, the better. The end letter, on the other hand, is the Product line suffix.
The U in Intel® Core™ i7-8650U, for instance, stands for Ultra Low Power.
Product line suffix

The Product line suffixes you see on processor names are a code within themselves. They could be anything from the following: K, U, T, H, M, C, R, S, G, Y, HQ and a few others. These suffixes could mean anything from Unlocked, Ultra Low Power, Quad Core, High-Performance graphics, e.t.c. Here's a tabulated explainer of most of the Product lines and what the end letters signify:
| Suffix | Description | Example | PC |
| --- | --- | --- | --- |
| K | Unlocked | 8th Gen Intel® Core™ i7-8700K processor | Desktop |
| T | Power-optimized lifestyle | 7th Gen Intel® Core™ i7-7700T processor | Desktop |
| H | High performance graphics | 6th Gen Intel® Core™ i3-6100H processor | Mobile |
| HK | High performance graphics, unlocked | 6th Gen Intel® Core™ i7-6820HK processor | Mobile |
| HQ | High performance graphics, quad core | 7th Gen Intel® Core™ i7-7920HQ processor | Mobile |
| U | Ultra-low power | 7th Gen Intel® Core™ i7-7500U processor | Mobile |
| Y | Extremely low power | 7th Gen Intel® Core™ i7-7Y75 processor | Mobile |
| G | Includes discrete graphics on package | 8th Gen Intel® Core™ i7-8705G processor | Mobile |
| C | Unlocked desktop processor based on the LGA 1150 package with high performance graphics | 5th Gen Intel® Core™ i7-5775C processor | Desktop |
| R | Desktop processor based on BGA1364 (mobile) package with high performance graphics | 5th Gen Intel® Core™ i7-5775R processo | Desktop |
| M | Mobile | Intel® Xeon® processor E3-1535M v5 | Mobile |
| S | Performance-optimized lifestyle | Intel® Core™ i7-4770S processor | Desktop |
| MQ/QM | Quad-core mobile | Intel® Core™ i7-4702MQ processor | Mobile |
| MX | Mobile extreme edition | Intel® Core™ i7-4940MX processor Extreme Edition | Mobile |
Featured Image: extremetech.com