The Helio P70 system-on-chip is MediaTek's latest chipset iteration that was launched only a couple of days ago. The chipset comes as a successor to the Helio P60 SoC which was also released by MediaTek earlier this year.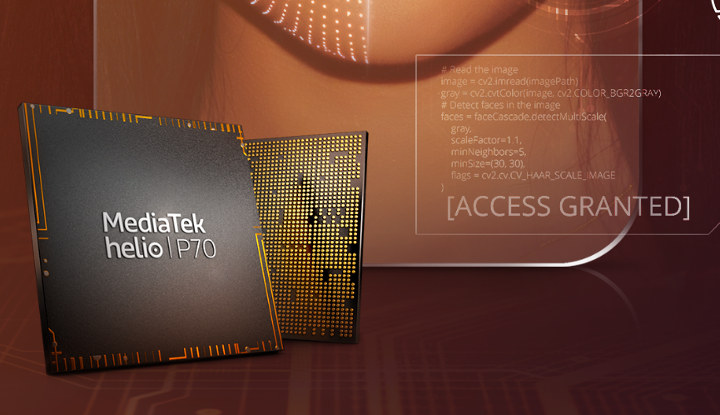 Advertisement - Continue reading below
At the ongoing Indian Mobile Congress (IMC) 2018 event in India, Realme (now a standalone smartphone company) announced through its Chief Executive Officer Madhav Sheth that the company already has a MediaTek Helio P70 device in the works. In the words of Madhav:
"The next Realme will be powered by P70 and it is coming soon."
Madhav also mentioned that the upcoming Helio P70-powered Realme smartphone will launch as standalone device and not as a successor to its Realme 2 and Realme 2 Pro flagships. And while the CEO was careful enough not to reveal any details (name, model number or key specs) regarding the said device, he however gave a bit of teaser.
As reported by GizmoChina, the soon-to-be launched Realme smartphone with the new Helio P70 SoC "will be a game changer in its price segment". It is a known fact that Realme is a budget smartphone brand as all of its devices are low-priced when compared to the level of features they bring to the table. It is expected that the incoming Realme will even trump the company's previous products price-wise.
We are known for changing the game and here is another game-changing move from us: Realme will be the first brand to launch @MediaTek Helio P70 products globally! Any guess what's coming up? #StayReal #ProudToBeYoung pic.twitter.com/Eh1sjEBLwm

— Realme (@realmemobiles) October 25, 2018

Advertisement - Continue reading below
To add, Realme's first ever smartphone launched with a MediaTek Helio P60 SoC while all of its subsequent follow-up products rocked Qualcomm's Snapdragon chipsets. The company's announcement signals that, perhaps, the Chinese OEM is moving back to using MediaTek's SoC on its smartphones.
The Helio P70 Realme smartphone is expected to be officially unveiled before the end of the calendar year with many sources pointing to a November release date. This will make the device Realme's fifth smartphone since the company launched in May 2018.
The MediaTek Helio P70, in other news, is an Octa-core  SoC with four Cortex-A73 and four Cortex-A53 cores respectively. The chipset is a mid-range SoC and can support a maximum of 8GB RAM, single 32MP or dual 24+16MP camera support, a hardware warping engine for electronic image stabilization (EIS), and improved clock speed that max at 2.1GHz which will lead to 13% performance increase.
MediaTek further touts that its new Helio P70, when compared to its predecessor, will bring about 30% increase in AI processing functionalities, 35% decrease in power consumption, and a 3x boost in-depth mapping. The Helio P70 is believed to be targeted at markets with high level of reception and adoption for budget smartphones like India, Kenya, Nigeria, and China.