For many years, Africa has been a consumer of many manufactured goods and never a producer. When it comes to cars, many African nations have settled for relying on imports rather than manufacturing their own. However, a few African nations have gone against the odds and built their own cars. We shall dive into the list of top 5 cars made in Africa below.
The African automobile market is enormous and growing larger each year. The trade in new and used cars, buses, motorbikes and big trucks is now a multi-billion-dollar business in Africa. Countries like Nigeria spend over $5 billion dollars every year on importing automobiles. However, most of the cars imported into Africa are second-hand from first countries like USA, Asia, Canada and Europe. In Uganda, almost 80% of all cars on the roads.
Advertisement - Continue reading below
Related: 7 websites that can help you buy a car online in Uganda
Many Africans don't have trust in their local engineers. There is a general belief that these local engineers cannot manufacture any meaningful technological outfit. Consequently, most manufactured items, automobiles inclusive are just imported into the continent. Last year, Africa was estimated to have bought about 2 million new cars.
However, there will always be those few creative minds that go against the status quo and make cars anyways. There are already cars made in Africa by Africans for Africa. for Africa. Here are the top 5 cars made in Africa.
The Kiira EV Smack (Made in Uganda)
Related: Kiira EV: Uganda To Manufacture Cars By 2018 Says Uganda Investment Authority
This is an electric hybrid 5-seater front-wheel drive sedan is made in Uganda by Kiira Motors Corporation (KMC). KMC was started by university students but has since gained funding and support from the Government of Uganda.
The Kiira EV Smack features a traction motor powered by a rechargeable battery bank and an internal combustion engine-based generator. It's a a fully grown model of the initial Kiira EV Prototype.
Advertisement - Continue reading below
It is the first Electric Hybrid Vehicle designed and built-in Africa. This configuration of two power sources ensures an unlimited range and increases the efficiency of the power train, hence enhancing fuel economy.
Mobius II (Made in Kenya)
The Mobius II is designed, manufactured and sold in Kenya. It features an iconic design combined with modern styling and rugged performance engineering. It has the looks and rugged performance of a jeep and delivers an unrivalled driving experience and truly unforgettable journey.
The Mobius II which sales at a sweet 1.3 million Kenyan Shillings is manufactured with rough terrain Africa in mind. Its 8 seater space and large cargo area makes it a contender for family road trip car made in Africa.  capable of reaching a top speed of 160 km/hr on a manually transmitted gear box.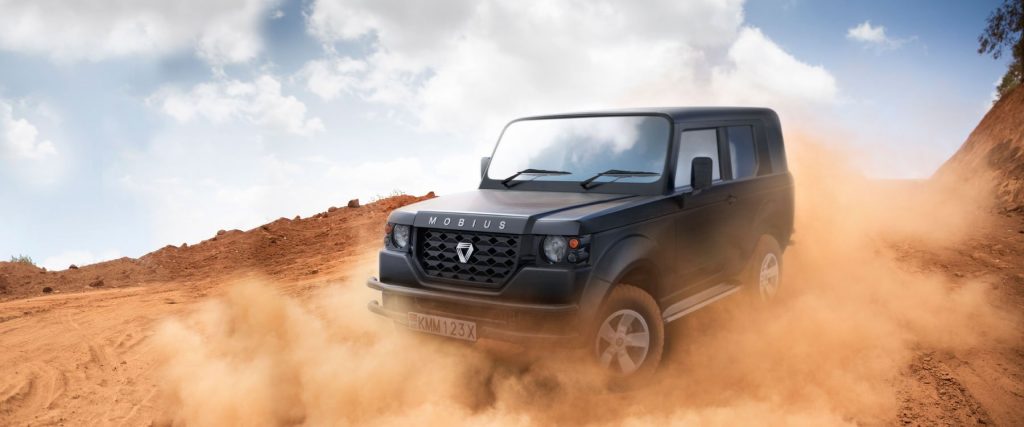 The Mobius II has an infotainment system which incorporates GPS navigation, WiFi connectivity, multimedia, USB connection, NFC (Near Field Communication) and Bluetooth® 4.0 for hands-free calling. The high-definition 8" touch screen display also offers seamless mirroring of any smartphone via Mirror-Link technology, maximizing access to phone data and functionality.
The first Mobius II rolled off the assembly line in late 2014. Since then, 50 units were sold by the end of 2015 with Mobius Motors now planning to significantly ramp up production of a more advanced model next year. The company plans to build an improved version of the Mobius II more advanced features such as a better interior and exterior appearance.
Related: Before you buy a car online, here are 5 things to consider
The Wind and Solar Powered Car (Made In Nigeria)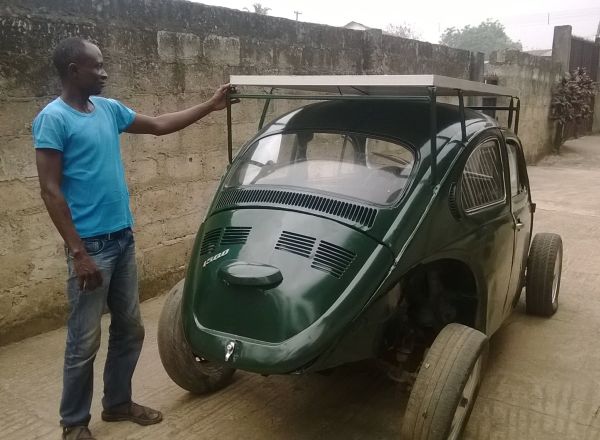 Advertisement - Continue reading below
This is actually just a retrofitted Volkswagen Beetle. Retrofitting is a technical term which means modification of the technology of an object to enhance performance. Although it was not entirely made in Africa, we feel that this piece from Nigeria deserves an honorable mention given its functionality.
This car was engineered by a final year student, Segun Oyeyiola as his final year project. He made the car to be powered by both solar energy and a wind turbine. Consequently, this environment friendly master piece that was crafted out of scrap metal has zero emissions.
Mr Oyeyiola spent a year and  approximately 5,000 euros to turn the Beetle into an off-road wind and solar car that moves with just a solar panel on its roof and a fan in the engine compartment which recharges the battery while driving.
Kantanka Onantefuo (Made in Ghana)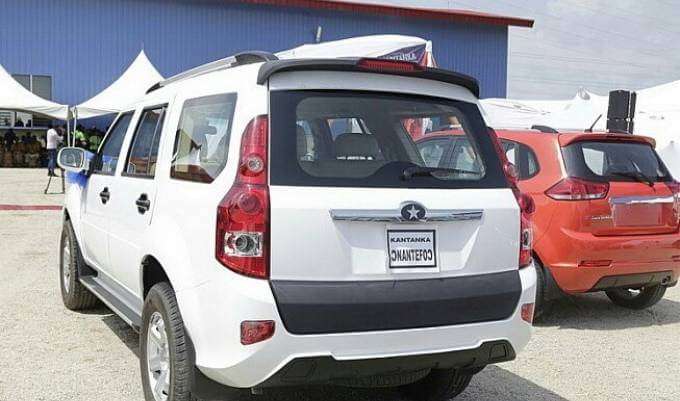 For the Kantanka Group, building a trusted brand is just as important as building reliable cars. This company is the car manufacturer to watch out for. Widely referred to as Africa's Tesla Motors, Kantanka Group achieved some feats Tesla was yet to achieve. For example, the first commercially available electric 4 wheel drive is from this innovative company. Now that is an achievement.
The Kantanks Onantefuo was Ghana's first 4 × 4 car to go on sale. The Kantanka Onantefuo (SUV) was designed and built locally by Modern KOSA Automobile. The inventor, Apostle Kwadwo Safo Kantanka had this idea on the drawing board since 1971.
The vehicle can stand the test of bad African roads. It is open to customization including responding to voice command to start the ignition. Coming from a man of God, the Kontanka vehicles may well be heaven-sent to Africa.
Laraki Epitome (Morocco)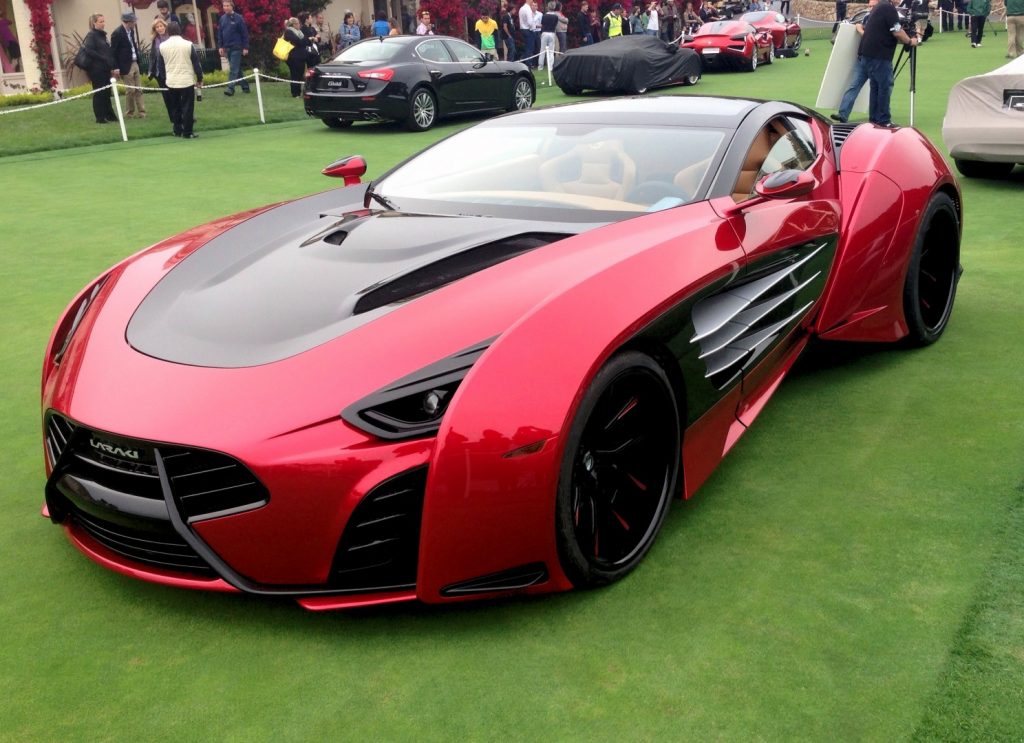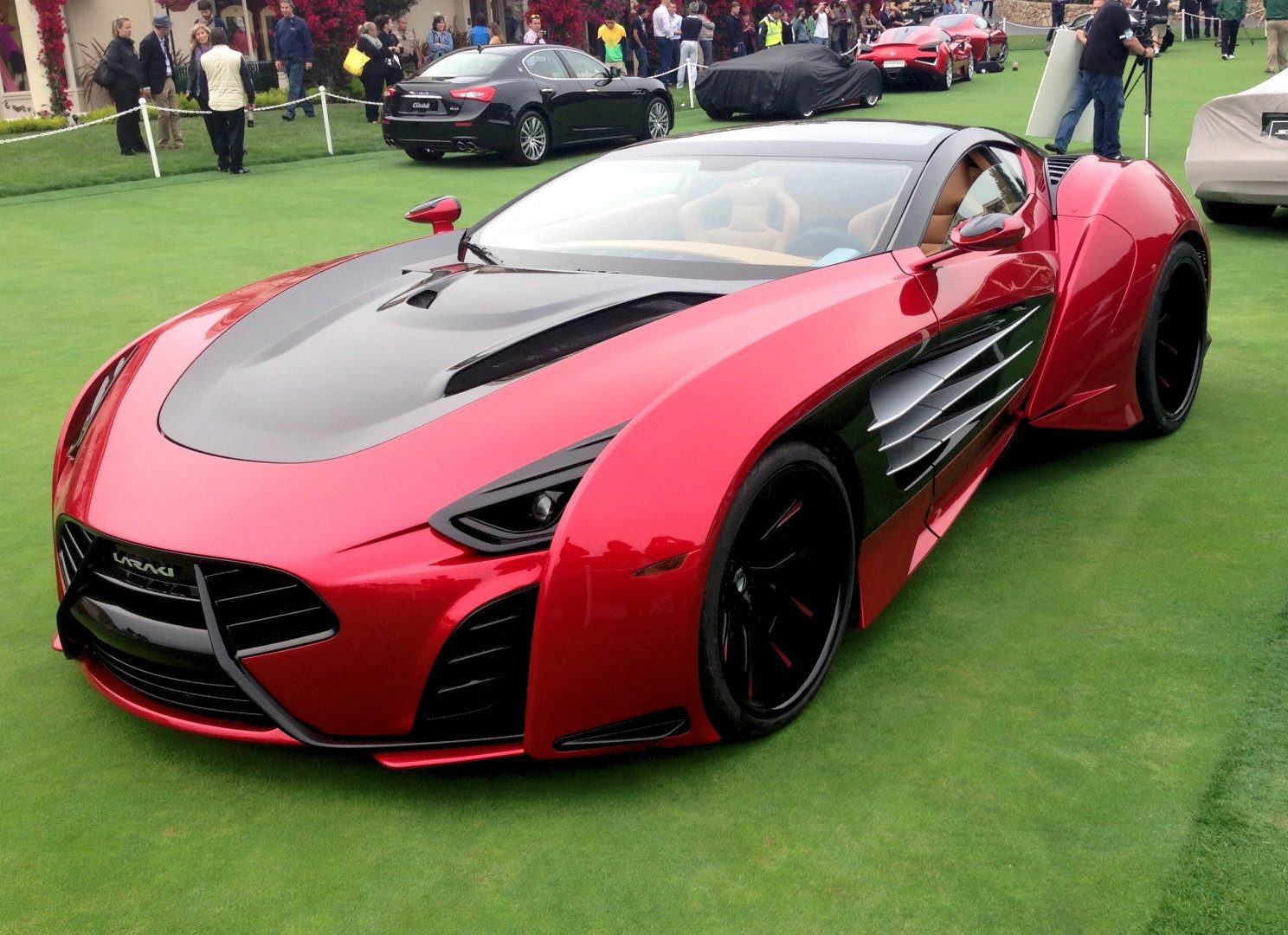 Advertisement - Continue reading below
The Laraki Epitome was unveiled at the Pebble Beach Concours d'Elegance in 2013. Nine cars of this model are planned to be built.
Fitted with the engine of a C6 Corvette V8, Laraki added twin turbochargers to the already powerful engine. Fueled by 91-octane gasoline fuel, the Epitome can produce 1,200 Horsepower. Additionally it has a second fuel tank that can be filled with 110-octane gasoline fuel, which can up it to 1,750 Horsepower. The body is made of carbon fiber. The car weighs 2,800 pounds.
The Epitome made the headlines: With a $2 million price tag, it was dubbed the most expensive car on the market. Hip-hop artist French Montana bought one of the 9 models planned for production.