While it's no longer news that top South Korean smartphone manufacturer, Samsung Mobile is gearing up to officially unveil its next set of flagship for 2019, some crucial details are yet to be confirmed. We had previously listed some expected features of the Galaxy S10 series as Samsung announced the release date and even some more features as new information surfaced.
The Galaxy S10 flagship series will be released later this month and as the official unveil date draws near, more solid information keep surfacing by the hour. This time, German web-based IT platform, WinFuture releases what is reported to be official photos of the cheapest version of the Galaxy S10 series.
Advertisement - Continue reading below
In addition to Samsung releasing the device in four (4) different colour variants (Prism Black, Green, White, and an exclusive Canary Yellow), the cheapest Galaxy S10 will be codenamed the Galaxy S10 E, contrary to "Galaxy S10 Lite" as earlier rumoured. But that not's the core of this article though; the expected physical architecture of the device is.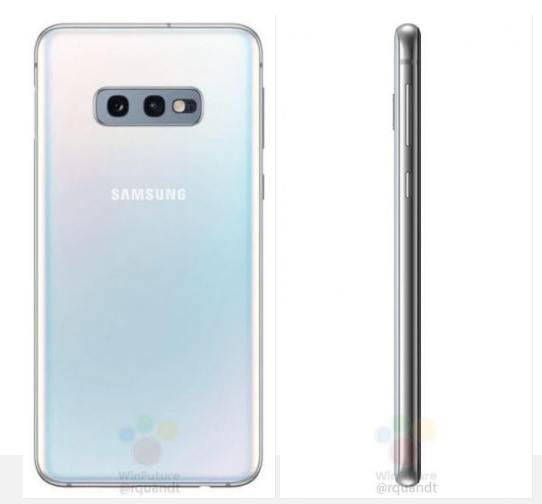 The images of the Galaxy S10 E as released by WinFuture reveals that unlike the top-tier Galaxy S10's which will sport under-display fingerprint sensors, the S10 E will have a physical side-mounted fingerprint which would be embedded in the power/lock button of the device. Also, the photos also confirm earlier speculations that only the Galaxy S10 E would have a dual camera set-up on the rear while the higher variants will house triple rear-camera.
While WinFuture also confirms that the Samsung Galaxy S10 E will be the only S10 variant with flat display panel (edges) and also have the smallest display size, the images reveal that the Galaxy S10 E has wider margins than the rest of the upcoming Galaxy S10.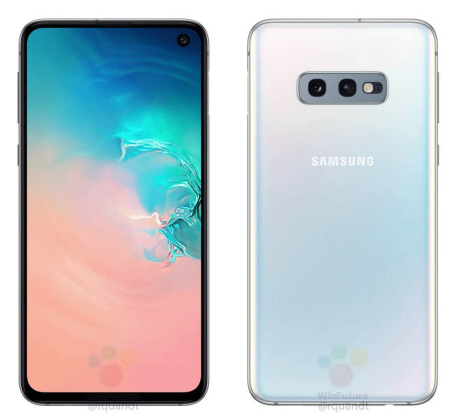 Lastly, the photos of the Galaxy S10E shows that the Galaxy S10E doesn't come with a dedicated Bixby button. It isn't exactly confirmed if higher variants of the device will sport dedicated Bixby buttons but the standard Galaxy S10 and S10 Plus most likely will. The Galaxy S10E will also be reportedly released in a single storage model with 6GB of RAM and 128GB of built-in memory.
Advertisement - Continue reading below