One of the best security measures to keeping your online accounts safe is using two-factor authentication (2FA) or 2-Step Verification. With two-factor authentication activated in your account, you'll be required to provide a second "verification code" in addition to your password to sign in. This second verification code is commonly sent to mobile phones [in the form of a prompt, text message (SMS), or a phone call].
2FA helps keep account more secure no doubt. If you have it activated on your online accounts (say Gmail) and the second verification code is sent to your phone, what do you do if you lose your phone? Or perhaps your phone gets stolen?
Advertisement - Continue reading below
Two-factor authentication, by its very nature, is designed to prevent access to your accounts if you don't have access to your phone.
These things happen, and there's always a way out. 2FA requires you have your phone/phone number to sign in to your accounts. Check out how you can do when you have two-factor authentication enabled on your account and you lose your device.
Although you can use other recovery methods to gain access to your account when you lose your phone, recovery methods to access your accounts immediately without your phone number.
1. Retrieve your old number
If you receive your 2FA verification codes via SMS or phone call, one of the best things to do when you lose your phone is to retrieve the same number from your network/mobile carrier. You don't necessarily have to buy an expensive phone. Simply get your old number back, insert the SIM card in another phone (any phone), and sign-in to your Google account.
The second verification code should be sent to your number and when you login, you could change your password to prevent anyone with your old stolen/missing phone having access to your account. Alternatively, you could revoke the access of your old device from your account.
2. Call Forwarding
Forwarding calls from your old/stolen number to a new number is another way to access your 2FA codes and ultimately gain access to your Google account. This method, however, works if you chose to receive your 2FA verification code(s) through phone calls from the get-go.
Advertisement - Continue reading below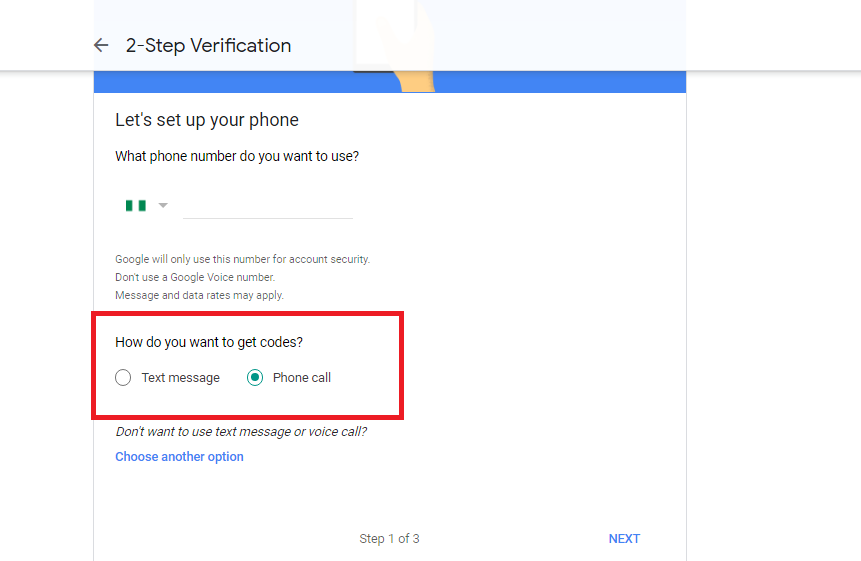 That said, you can contact your mobile/network carrier and inform them you want to forward calls from your old number to another number. If the call forwarding process is successful, whenever Google calls your old number to give you your 2FA code, the call will be redirected to your new number.
If you receive your 2FA codes via text messages (SMS), you shouldn't bother with call forwarding as only phone calls (not SMS) can be forwarded to another number.
3. Turn off 2FA from another device
This is actually one of the easiest and stress-free method to sign-in to your account on a new device if your 2FA phone/number was stolen or lost.
If you have previously signed in to your Google account from a computer and you've instructed Google to "remember the account", you should be able to sign into other devices without two-factor authentication. The trick is to turn off 2FA from your computer and you'll be able to sign into new devices without a verification code.
4. Account Recovery form
If all the methods listed above still doesn't get into your account, the last option to resort is filling Google's Account Recovery form to verify that you are truly authorized to access the account. Before you process though, you should know that this process can be more tedious as it requires more effort and time compared to the above-mentioned options.
To use the Account Recovery option to log into your account, enter your account credentials (i.e. username/email address and password) on the Google sign-in page. On the next page where you'll be required to enter the verification code sent to your phone, tap the "More" option, click "Get help" and then fill in the required details on the account recovery form.
On the form, you'll be asked to provide answers to variety of questions like the date you opened the account, people you email frequently, what Google services you use the most, etc. Google advised you take time to correctly answer the questions on the account recovery form so they can ascertain that you truly are authorized to access your account.
If you find yourself in a situation where you cannot login to your Google account which has two-factor authentication enabled because you lost your phone or it got stolen, the four methods are the options you can exploit to gain access to.your account.
Advertisement - Continue reading below