It's no longer news that Facebook and some of its sister platforms (Instagram, WhatsApp, Messenger, and Oculus) have been down for the past 24 hours in some regions. And while Facebook have announced that it's working round-the-clock to fix the issue and equally also urging users to be patient, a rival to its instant messaging app is gaining off its misfortune.
As reported by TechCrunch, the founder of Telegram, Pavel Durov announced via his Telegram Channel that the messaging platform gained 3 million new in the past 24 hours — just within the timeframe of the Facebook-family services mishap.
Advertisement - Continue reading below
"I see 3 million new users signed up for Telegram within the last 24 hours." the message read.
Durov didn't stop there, however. He proceeded to welcome the new 3 million signees to the platform while stylishly throwing a jab at Facebook's almost never-ending privacy scandals.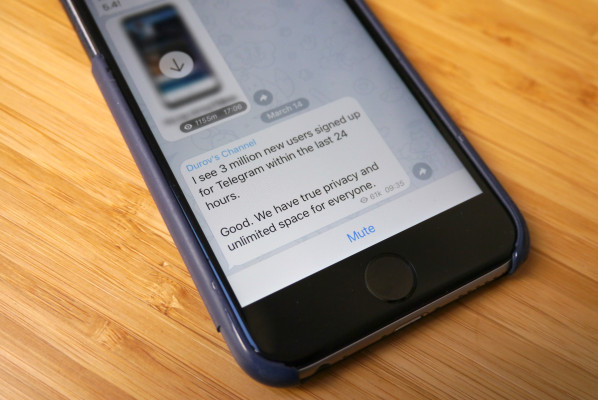 "Good. We have true privacy and unlimited space for everyone." he added.
True, users might enjoy true privacy and some other pecks. Heck, they might even get to enjoy some features of the platform (Telegram) which WhatsApp and Messenger lack. But new users should also keep in mind that no platform is 100% crash-proof. In fact, about five months ago, Telegram also witnessed an outage which saw its service become unavailable for a couple of hours in regions like Africa, Middle East and Europe.
Although Facebook is gradually restoring its services across the affected regions, reports have its that some region still cannot access Facebook as they cannot use the platform to sign-in to other services. Instagram, on the other hand, is back to normal. Users are now able to post images & videos, view stories and send direct messages.
Advertisement - Continue reading below
It took Facebook a whopping 14 hours to get some of its services back online. The company is still actively working towards restoring other services back to normal, which is raising concerns that this outage might be the biggest interruption ever suffered by the social network and it could be having a hard time dealing with it. That said, if all of the affected services and regions are not resolved soon enough, there's a possibility of Telegram's new user counts doubling to 6 million in the next 24 hours and subsequently growing its 200 million monthly active users base, right?