In an era where laptops are getting thinner and manufacturers include fewer ports and connectivity options on PCs, it's becoming harder and harder to hook up as many as three or more devices and accessories to laptops simultaneously. Thanks to technology advancement though, as well as the introduction of Hubs, Adapters, and Thunderbolt 3 Docks (also called Thunderbolt 3 Docking station), laptop owners can connect as many devices as they want to their PC while still enjoying snappier transfer speeds, extreme power transmission, and fast connectivity of the ThunderBolt 3 technology.
So it doesn't matter if your laptop has only one Thunderbolt 3 port and you have about four(4) different devices/accessories to connect to it, a Thunderbolt 3 dock got you covered. You don't need USB-C adapters for every device that you own; these docks solve the dongle dilemma you might be facing. Simply plug a Thunderbolt 3 dock into a compatible port on your computer and connect as many devices as the dock support.
Advertisement - Continue reading below
Thunderbolt 3 Physical Makeup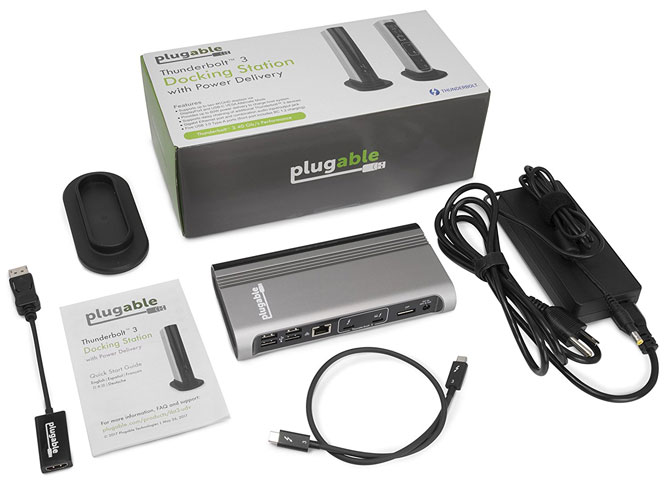 There are different types, sizes, models, port/connectivity composition of Thunderbolt 3 docks. But the one you would want to buy is one with connectivity options and features that you use the most. Let's highlight the common connectivity ports you'd find on a Thunderbolt 3 dock, what they are used for and how they function.
Common Ports on Thunderbolt 3 Dock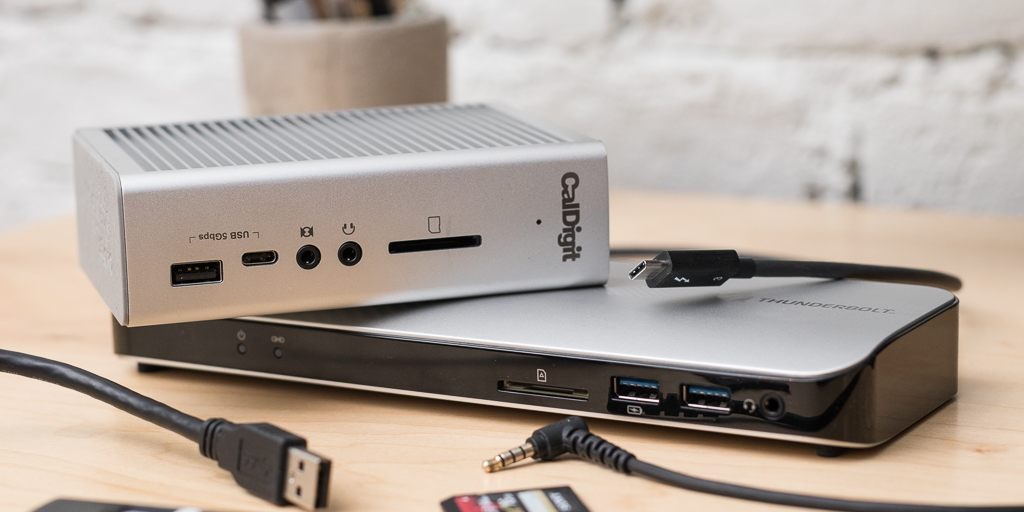 1. USB-A
This is one of the most common ports you'd find on any Thunderbolt 3 Dock. With the USB-A port, you can access devices like external hard drives, thumb drives, external keyboards, mice, printers, scanner, etc. You can also hook up an external display to the dock using the USB-A port. Depending on the manufacturer or your preference, you can find Thunderbolt dicks with as many as 4-5 USB-A ports.
2. HDMI

HDMI is another common interface you'd find on a Thunderbolt dock. Depending on the type of dock you buy, you can have as many as two (2) HDMI ports. This allows you connect up to two (2) 4K displays or perhaps extend your PC screen to your TV.
3. USB-C
Do you have multiple devices with USB-C connection interface? There are Thunderbolt docks that have as many as 3 USB-C ports of different standards. You can plug in your USB-C smartphone, storage device, external displays, etc.
4. Ethernet
If you are stuck in a place (say a Hotel) with poor WiFi connection, a Thunderbolt 3 dock allows you hook up an Ethernet cable to your device without having to disconnect any other accessories or devices you might have hooked up to your PC.
5. SD card reader
If you work with multimedia files a lot, you would love this one. You can easily (and swiftly) copy RAW image files from your DSLR camera to your computer.
Advertisement - Continue reading below
6. Audio jacks
There are special types of Thunderbolt 3 docks that have both audio-in and audio-out jacks. If you work with audio files a lot, perhaps you record podcasts, a Thunderbolt dock allows you hook a microphone and headphones to your computer.
Some other connection interfaces that you'd find on a Thunderbolt 3 Dock include a DisplayPort connector, S/PDIF optical audio jack, microSD card reader, etc.
Conclusively, Thunderbolt docks let you connect a slew of devices, accessories, peripherals, etc. to your PC with limited ports. Also, it eliminates the need to purchase individual dongles for every device you'd want to connect to your device. Just one single connection to your device and you can subsequently hook up a ton of other devices without creating a cable/dongle mess; you should invest in a Thunderbolt dock if you're facing this dilemma.
These Thunderbolt docks also have features that prevent data loss in all device you attach to it by safely ejecting all devices simultaneously at the click of a button.
Do you work with tons of accessories and devices? Do you use a Thunderbolt dock? Do you get work done quicker and better?