Chinese manufacturer TECNO introduced the Spark 3 series in Uganda with two smartphones; the Spark 3 Pro and the Spark 3. Both have a focus on design and they look very similar on the front. However, the Spark 3, being a more affordable option, has a trimmed down hardware and feature set. In a few, we shall dive into the TECNO Spark 3 review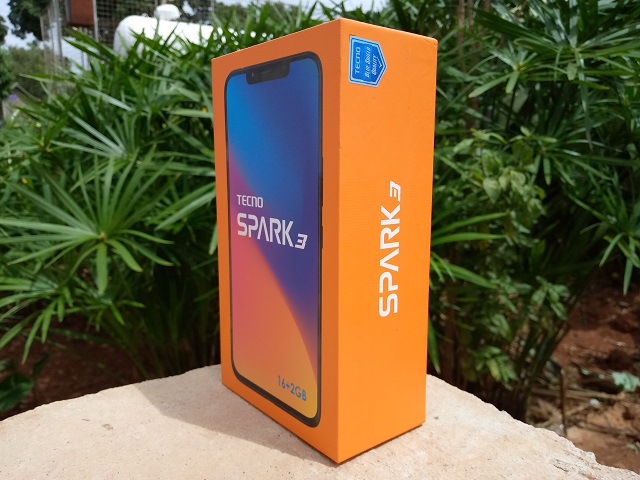 TECNO made a big deal about the AI-assisted bright cameras on the Spark 3 series and what they can do for your photography skills. We've had the Spark 3 for a week now and can confirm it takes brilliant pics, which we'll get to in a tad. But first, here is what we liked and what we didn't like about the TECNO Spark 3 and the specifications.
Advertisement - Continue reading below
Pros:
Beautiful finish
Android 9 and Smooth performance
No heating issues
Loaded with AI features
Great rear and front camera performance
Battery life
Cons:
Glossy finish prone to smudges
Easily gets scratched
Preloaded bloatware
The low volume output of the loudspeaker
Placement of fingerprint scanner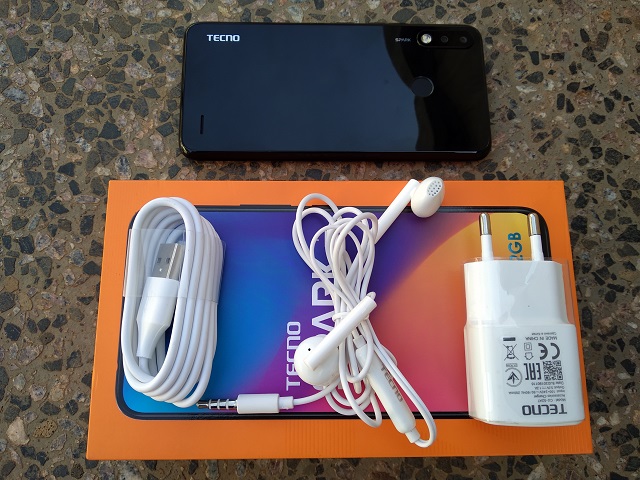 TECNO Spark 3 Specifications
TECNO Spark 3 Review: Design and Build
If there one thing everyone will fall in love with about the Spark 3 is its design. The device is insanely pretty and poses rejuvenated looks that would appeal to the youth and old alike. It comes with the tested and working formula of the CAMON 11 with flat glass-look-alike plastic material.
The looks of the new Spark 3 make the Spark 2 instantly ugly and inferior and definitely many people will want to upgrade to the new series. However, with all the beauty comes a couple of caveats. The glossy back is easy prey for smudges which turn the beauty into a beast. The Spark 3 easily gets dirty and you will find it necessary to wipe it clean from time to time or simply get a cover.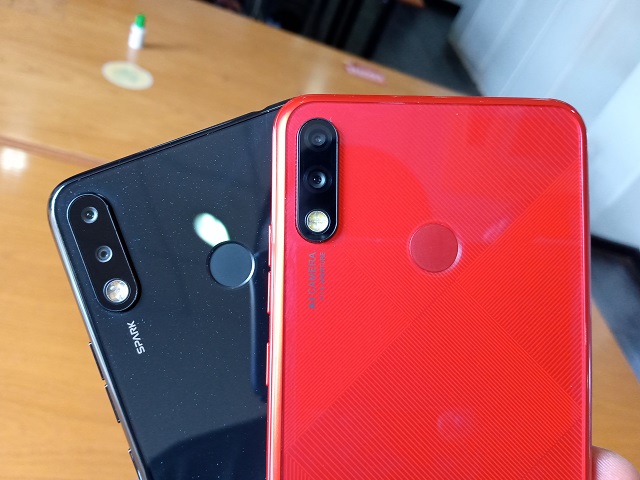 That is the weird part. Stashing away all that beauty under a not so pretty cover. It's weird but completely necessary since there's no doubt you will be protecting your fragile investment from fingerprint marks and scratches. While it feels like a crime to hide it under a cover, do so, immediately. You have been warned.
While the buttons are in easy to reach areas, the fingerprint scanner required us to adjust our hands every time we had to unlock the device. You can imagine the hard work at the end of the day. We would be happier if it was put a little lower where the index finger naturally rests.
To sum this up, the TECNO Spark 3 is a great-looking phone, especially in Midnight Black. It feels light in the hand, maybe because I have been used to heavy lifting with my iPhone. The only problem is you'll need to cover all its beauty in a cover, as soon as possible.
TECNO Spark 3 Review: Display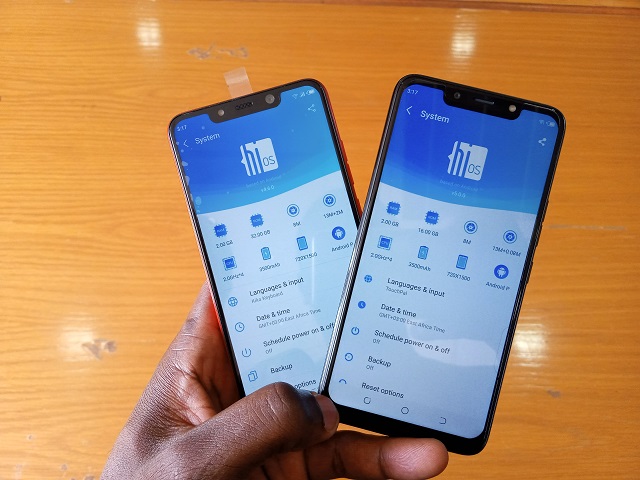 Power on the Spark 3 and you will see a monstrous 6.2-inch display with a 19.5:9 aspect ratio and large notch. The notch is the same we previously saw on the Camon 11 and Camon 11 Pro. It houses an 8MP cameras, the earpiece, an LED front flashlight, and proximity sensors.
Advertisement - Continue reading below
The screen is well lit with good (not great) viewing angles. TECNO also put in some work to make sure the bezels are slim. However, the bottom chin is still annoyingly huge.
Talking about the notch, you get the option to hide the notch, but we have gotten used to its presence and we doubt many people would want to hide it. The corners of the display are rounded which adds another touch of excellence to the display.
TECNO Spark 3 Review: Performance
You get a quad-core 2.0 GHz MediaTek MT6761 Helio A22 processor along with 2GB RAM. The chipset is only good enough for basic gaming but it's not a flagship-grade processor. When we started tasking it heavily with games like Asphalt 9, we noticed random frame drops and jerks. It is, however, a big leap from the Spark 2 which only had a single GB of RAM.
The device easily does the daily tasks that most users are looking for in a smartphone. It's important to note that there were no heating issues even after half an hour of video streaming. There is 16GB of internal storage which is quite less for many users. Good news is you can still extend this storage by deploying a microSD card of up to 128GB via a dedicated card slot.
A 3,500mAh battery powers the device. Small, right? Well, the Spark 3 battery stamina is pretty surprising for a device with such a large display. On average usage, the Spark 3 lasts one full day with around 20% battery to spare.
TECNO Spark 3 Review: Camera Performance
At the back, the Spark 3 has 13MP+2MP dual AI Camera setup with a quad flash. The camera delivers impressive photos in daylight with good details. Edge detection in portrait mode is better than it was on the Spark 2. However, the results are inconsistent.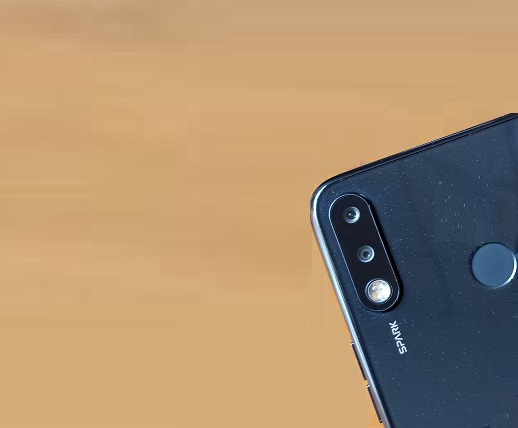 The cameras have AI capabilities and this makes the Spark 3 photos have better colour in most situations. The AI automatically does the horse work for the user, tweaking the setting to what suits the scenery to bring out a great photo.
The front has an 8MP sensor which delivers some great selfies. Photos are well detailed with rich colours. Pictures speak 1000 words and now I'll let them say the rest with these Spark 3 photo samples (Note: Photos have been greatly compressed for faster rendering)
Advertisement - Continue reading below
TECNO Spark 3 Review: Usability and other features.
The Spark 3 comes with HiOS 5.0 based on Android 9 Pie and is loaded with features. TECNO has implemented AI in camera for scene recognition as AR shots. HiOS AI also finds a place in the photo gallery to help sort and search faster.
The new HiOS is quite similar to XOS 5 Cheetah and carries all the features we discussed here. Face unlocking works fine although we can't stand the front LED flashlight blinding us as it illuminates the face for unlocking in dark environments. What we did not like was that there are a number of preloaded apps.
In term of sound quality, the in-ear voice call speaker is loud and clear but the loudspeaker volume output is not up to the mark. It got us missing the richer sound that TECNO offered on the Boom J series. Even at full volume, it is barely audible in an office environment.
Verdict
Overall, TECNO Spark 3 is a great option for users who want a premium looking device with great cameras. At UGX 429,000, the Spark 3 package offers features that are present on a more expensive Xiaomi. For example, the rear photo quality of the TECNO Spark 3 is better than that of my Xiaomi Redmi S2. However, it's not as strong or resistant to environmental conditions as the Redmi S2. What do you think of the Spark 3? Let us know in comments.