The mid-range smartphone segment is a rather brutal and competitive one in Kenya right now. I mean everyone from Samsung to Xiaomi, Huawei to Infinix and Tecno have rather compelling offers in this price-point. We looked at some of the offers available and these are your best picks for the best value for money.
Samsung Galaxy A20
Arguably one of the best value for money in the market right now, the A20 packs everything most people will ever need from a smartphone. The only downside is the HD+ display while competitors have Full HD+ displays. But even that is a blessing in its own right. I mean it is an awesome AMOLED panel that looks amazing, the resolution notwithstanding.
Advertisement - Continue reading below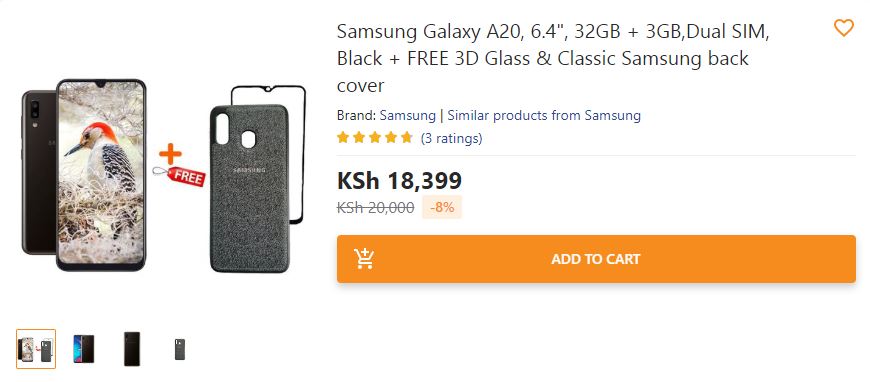 The battery life on this thing is outstanding. I pushed the device on several occasions, more than I would any device really. Once, on an 8-hour journey, I had my data on, streaming Spotify in the background and spending endless hours on Twitter, 75% brightness and still ended the journey with 25% battery in the tank. And that this device has fast charging is the icing on the cake. It is an awesome device at a rather reasonable price, no-wonder you see everyone with this device out here.
Buy the Samsung Galaxy A20 on Jumia
Samsung Galaxy A30s
Yet another popular offer from Samsung, this one is a slight upgrade from the Galaxy A20, spotting an FHD+ display, the same exact shape and size, and a slightly faster chipset. The A30s is essentially the Galaxy A20S-S.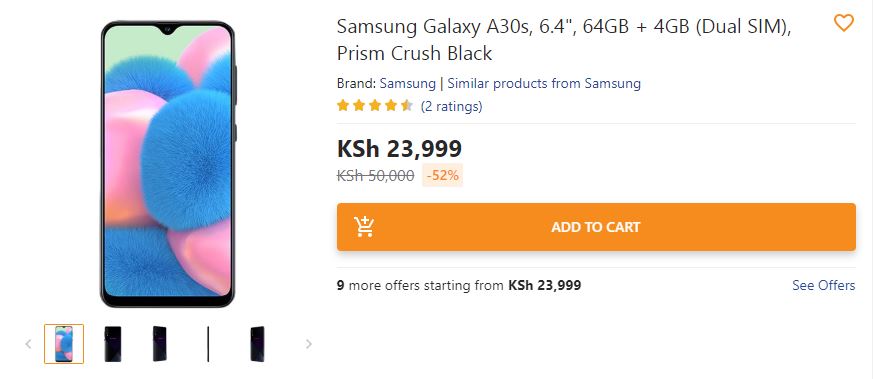 It comes with a 6.4-inch Super AMOLED display with 1,080 x 2,340 pixels resolution that translates to an amazing pixel density of 403 PPI. It is powered by an unnamed octa-core processor. Samsung Galaxy A30s packs 4,000mAh battery with support for 15W fast charging, and a USB Type-C port. The Samsung Galaxy A30s is available in Kenya and on Jumia, starting from KES 24,000.
Buy the Samsung Galaxy A30 on Jumia
Huawei Y9 Prime 2019
I got the Huawei Y9 2019 in October 2018 and used it for the following 7 months and it was a solid device that one. The 4+64GB combo was more than enough for everything I needed from the device, the cameras were decent enough and EMUI was a blast once I got accustomed to it.
Advertisement - Continue reading below
But the experience wasn't all rainbow and unicorns. The lack of any form of fast charging was brutal, especially considering it had a massive 4000mAh battery. The micro-USB port stood out in a world where USB-C is becoming the norm and the notch was a little too big, to be honest.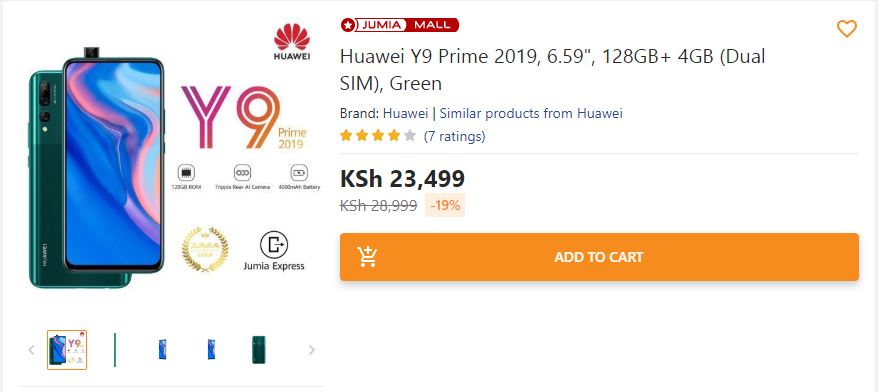 The Huawei Y9 Prime 2019 fixes all these while maintaining the big battery, beefs up the chip from the Kirin 710 to the updated 710F, and throws in a pop-up selfie shooter.
The Huawei Y9 Prime is available in many local stores and on Jumia, starts from around Ksh 24,000.
Buy the Huawei Y9 Prime on Jumia
Xiaomi Mi A3
For the past two years or so, Xiaomi's Mi A* line of devices has been an absolute favorite for Android One enthusiasts. They pack Xiaomi's tried and tested build quality and specs at a decent price with Google's stock Android goodness to deliver one of the purest Android experiences at a rather affordable price.
Last year's Mi A2 fell out of favor with many because of the omission of a headphone jack, but the Mi A2 Lite was equally a compelling offer, admittedly with a slightly weaker chipset.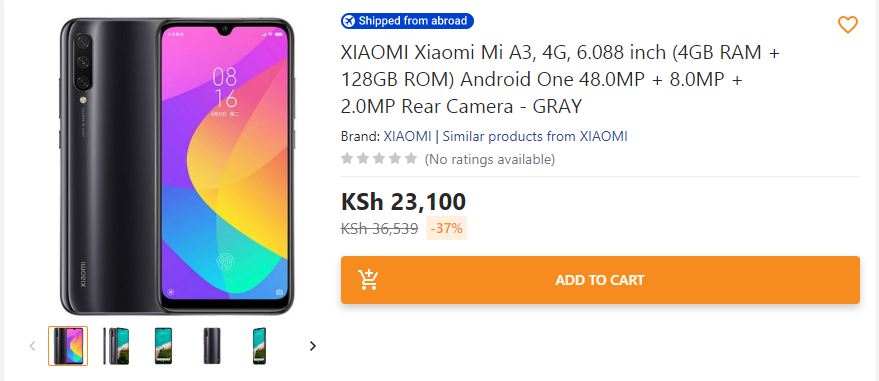 This year, the Mi A3 does come with yet another caviar. We get the headphone jack back but we lose the Full HD + display, in its place, a 720p panel, but it is an AMOLED panel so we win some, we lose some. Where we all win though is when it comes to the price.
The device should soon be available in most Xiaomi Mi Stores in Nairobi starting at Ksh 23,100. I for one am excited for this one. It just might be my next daily driver, who knows.
Nokia 6.1 Plus (Nokia X6)
The thing with devices nowadays is that year-on-year increments aren't that big anymore. The Nokia 6.1 Plus is getting a little old at this point, which makes it a perfect option for this pricetag.
Advertisement - Continue reading below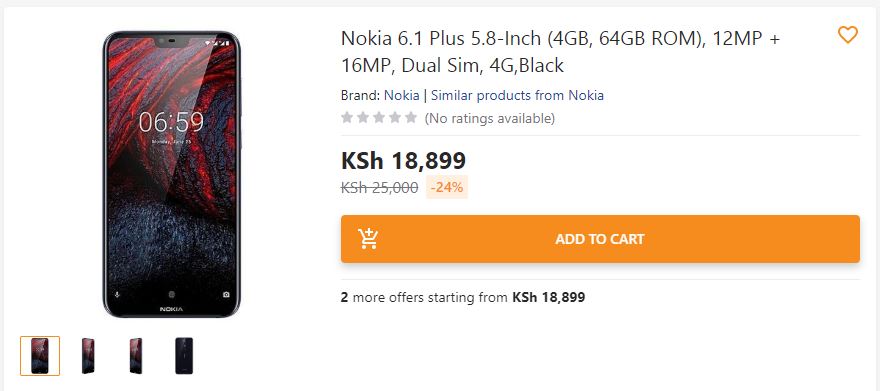 For one, it is a great device, decent build quality, a respectable spec-sheet. And my favorite bit is part of the Android One program so you are assured of the next 2 versions of Android, unlike other OEMs who only focus on updating their very latest devices.
The Nokia 6.1 Plus goes for KES 18,999 on Jumia Kenya and the price is only expected to drop further should they decide to keep it in stock.