Smartphone manufacturers are now adding multiple camera modules and lenses to the back of their designs. The question is, why is this happening? For now, this multiple rear camera feature is a luxury and at the moment can only be found on the most expensive phones—like the recently released iPhone 11 models. But if we're to go by the typical nature of mobile tech, it means we'll soon be seeing them on cheaper phone brands.
Before Apple launched its own multi-camera phones (iPhone 11), we had Huawei, one of the biggest smartphone manufacturers we have around launch its flagship Mate 20 Pro smartphone which caught most people's attention because of the presence of three cameras at the back. Before Huawei, Samsung launched the Galaxy A9, which was designed with four cameras on its rear.
Advertisement - Continue reading below
Read more: Why New Smartphones come with Dual Camera
Do multi-cameras offer something better?
While it is still one camera (the main camera) among the array of cameras that does the most work, the other cameras do add some value to the whole photography experience – better zoom, better HDR, portrait modes, 3D, and low-light photography. Usually, the main camera has the largest aperture and sensor size.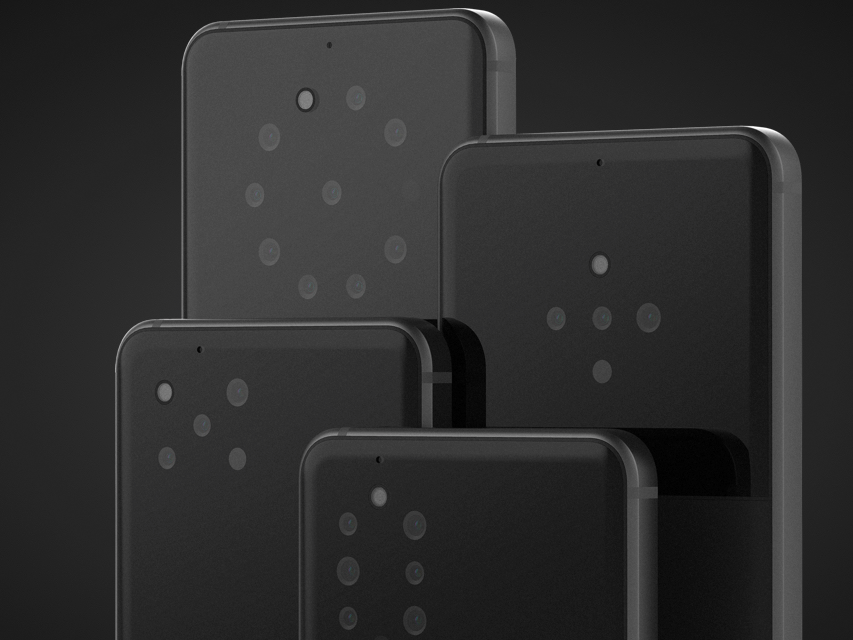 Why two are better than one
Different camera lenses are designed for different tasks. While a longer lens is capable of blow up images from subjects far away, it offers less light. A low-aperture, wide-angle lens on the other hand will do a great job in gathering sharp detail up close but will do badly when your subject is in motion.
Smartphones that come with multi-cameras use specialized image processors to combine images captured at different levels of exposure on these multi-cameras (wide-angle, Telephoto, Ultra-wide) and give users better-looking photos, even in low light.
Better Zoom
The way Smartphone bodies are designed is simply too small and thin which makes it very complex to fit a zoom lens. Smartphones with multi-cameras are now designed with the ability to get closer to your subject without moving or compromising image quality, this is called "lossless zoom" – the other camera (telephoto) just combine with the main camera to take a very high resolution shot and then lets users zoom into areas of the photograph by cropping the shot, and still not losing image quality.
Although the amount of zoom offered is limited and can't be compared to a DSLR camera, when it is compared with a regular phone camera, there's a big difference. Generally, these multi-cameras on smartphones offer zoom in the region of 2x-3x.
Advertisement - Continue reading below
The Huawei P30 Pro has one of the best zoom feature you can get on any smartphone. It offers a 50x zoom (called Super Zoom). To do that, it combines a 5x optical zoom with artificial intelligence-driven digital magnification, which is really impressive for a smartphone.
Wider perspective
While some smartphone manufacturers go for a second camera (telephoto) to get better zoom on images, enabling you to get closer to your subject without losing image details, some others (Apple, Nokia) add even a third camera (Ultra-wide) to offer you a wider perspective. This extra wide-angle camera is perfect for those people, especially photographers who want to shoot landscape images.
Also, while some smartphone manufacturers design their cameras to let you switch between a normal view and a widescreen view, others with the same feature simply gives users a combined "wider" view. Either way, users get a wider image perspective.
Read more: How more cameras give a wider perspective
Conclusion
While there are other features and benefits multi-cameras offers, we have just highlighted a few and the most important ones. Going forward, we do not know for sure whether more secondary cameras will improve image quality on smartphone, but what we do know for now is, dual and triple cameras offer better result than single cameras.