The Galaxy Fold has got to be the only refined implementation of the foldable smartphone we have so far. Or at least the first that people can actually but, if they can afford it.
The smartphone launched early this year but even before pre-orders could be fulfilled, the devices started breaking in the hands of testers. Samsung quickly controlled the damage and delayed the launch for months. Finally, in September, we saw a relaunch, this time with better protection and foolproofing.
Advertisement - Continue reading below
The futuristic smartphone spots two displays. There is a 4.6-inch front display and it can transform into a 7.3-inch tablet and back again.
This is still a fragile device though. Even though Samsung has made several enhancements to make the Galaxy Fold more durable since it delayed the device's launch back in April, the company strongly suggests that you use a light touch when pressing on the display.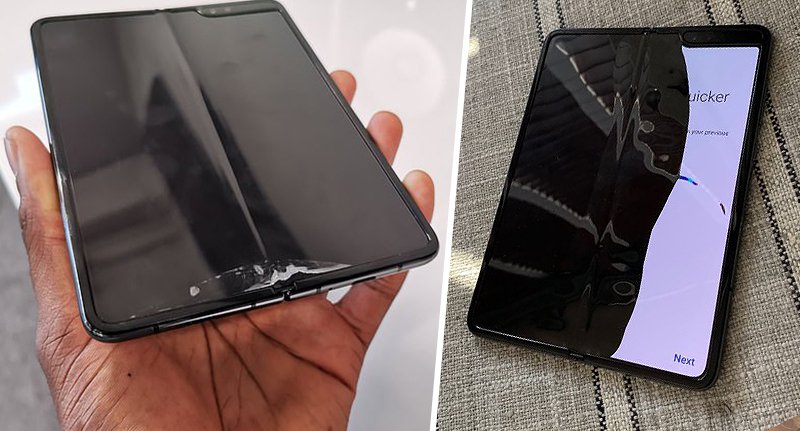 ---
Read More: The "Galaxy Fold" Foldable Smartphone's display is breaking — Here's what Samsung has to say
---
Samsung has a rather strong presence in Kenya. They are able to go toe to toe with Infinix and Tecno in many market segments.
It is this sort of brand recognition that is encouraging Samsung to launch its most expensive smartphone yet, in the country.
Samsung Electronics East Africa is gearing up to launch one of the company's most controversial devices, the Galaxy Fold, in Kenya this week.
Advertisement - Continue reading below
Currently, the Samsung Galaxy Fold goes for a whopping $2,000. This is roughly Kshs 205,000 in Kenya. This makes it the most expensive smartphone. The launch is slated for Thursday, November 14th, in Nairobi.
Actual pricing and availability should be disclosed at the event so stay tuned for more on that.