The importance of mobile notifications cannot be overstated. With them, you can keep up to date with breaking news, weather updates, and social media alerts, among others. The problem comes in the notification alert wakes you up in the middle of the night because of that "ABC just posted for the first time in a while." Instagram notification. You, therefore, need to control your notifications and in this article, we shall share a brief guide on how to do that on Android devices.
Before we go any further, you need to understand that this process actually requires a bit of your time so you will need to take time off and tweak your notifications settings. Let's dive into it…
Advertisement - Continue reading below
How to View Notifications on Android
The notifications are displayed on a phone feature called the Notifications bar/panel. This displays a list of your latest notifications. The panel also includes a Quick Settings icon to allow you to quickly and easily access your phone settings.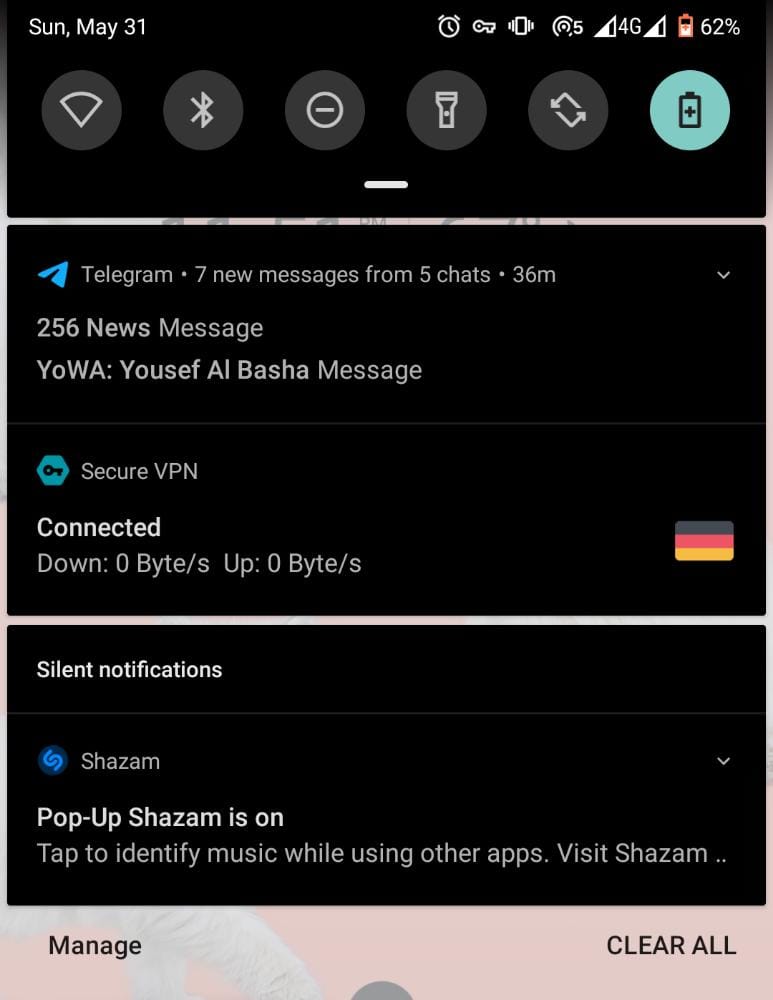 Swipe down on the notifications panel to see your current notifications. These could be upcoming alarms, social media alerts, weather updates, among others. So how do you organize these notifications and get rid of annoying ones? Here we go…
1. Check App Notifications Settings
Various apps have inbuilt notifications settings that can be personalized. For example, Twitter allows you turn on post notifications for your favorite Twitter accounts. Facebook also gives you the capability to turn notifications on or off for tags, comments on posts, friend requests, group posts and more.
For Twitter, you can just open the profile of the person whose notifications are turned on and turn them off. For Facebook, visit the Settings tab and tweak the notifications settings according to your liking. We will not run you through all the apps but you can visit the in-app Settings menu and change the notifications settings there.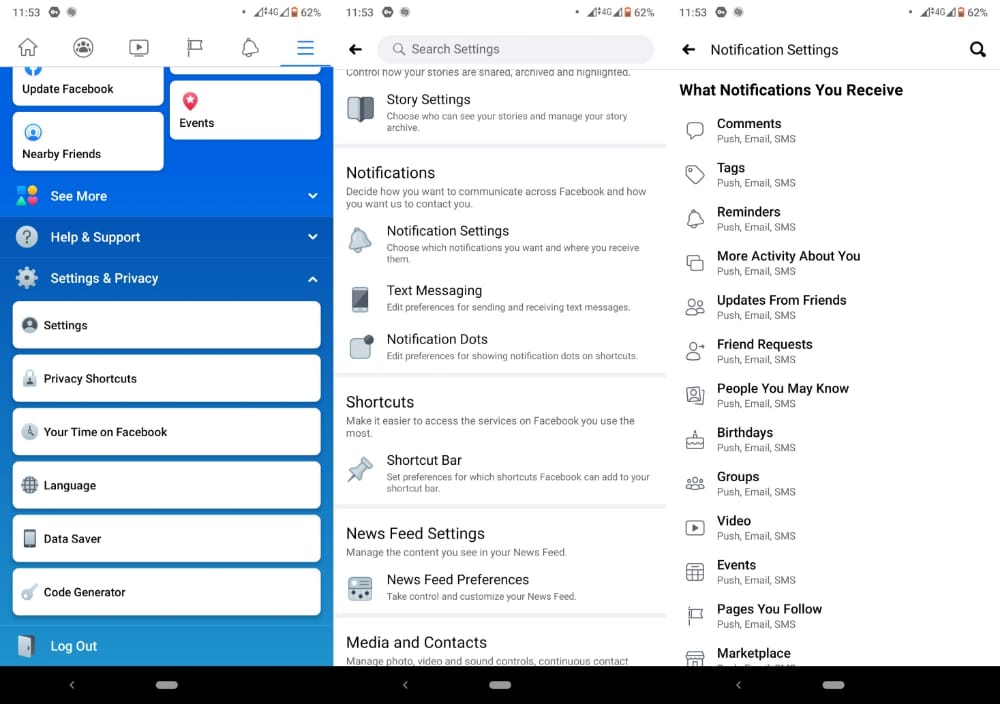 Also, some apps ask for permission to send you notifications once they have been installed. You can make an early decision whether to allow the app send you notifications or not.
2. Using the Phone's Notifications Settings
Your device settings have broader options to control your notifications. Head over to the settings app on your phone and disable push notifications for the apps whose notifications you are tired of.
Advertisement - Continue reading below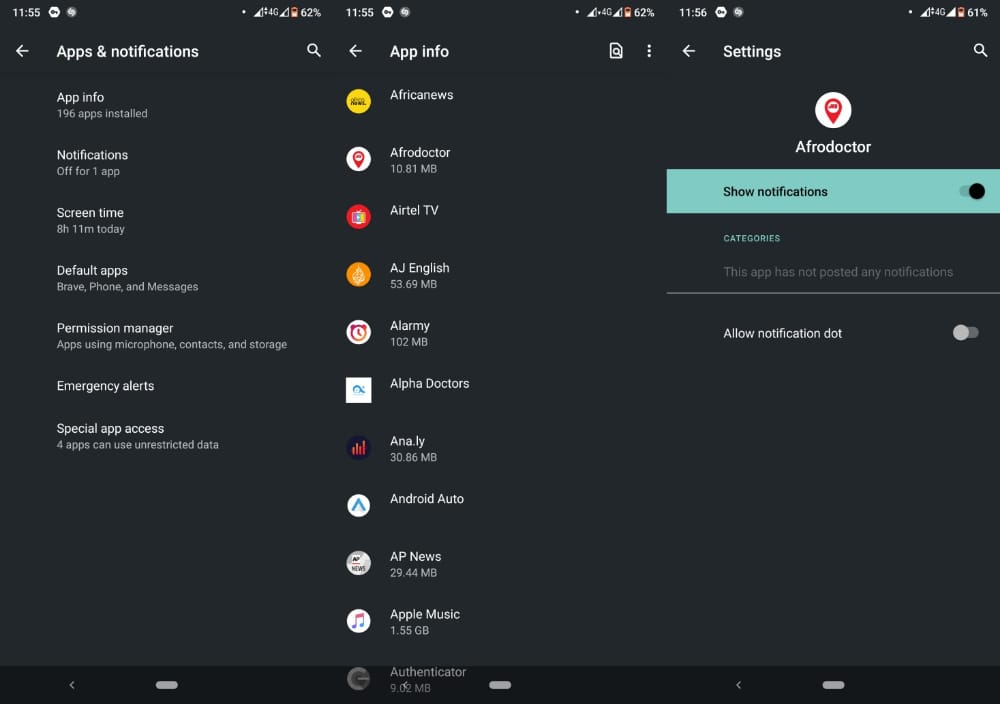 You can also set them to display notifications quietly or hide them from the lock screen.
3. Do Not Disturb
This is my favorite feature when I am in a meeting, in class, or at work when I need to concentrate. Basically, this feature turns off notifications for any alerts save for alarms. You can also set it to disable alarms from going off if need be.
---
Related Article: Here's how to Disable Spam Notifications and Ads on Android
---
4. Airplane Mode
What this does is turn off your phone from receiving or transmitting wireless signals. It disables all voice, text, and cellular services. This means your data, Bluetooth, Wi-Fi will all turn off and therefore all notifications associated with them will not show up.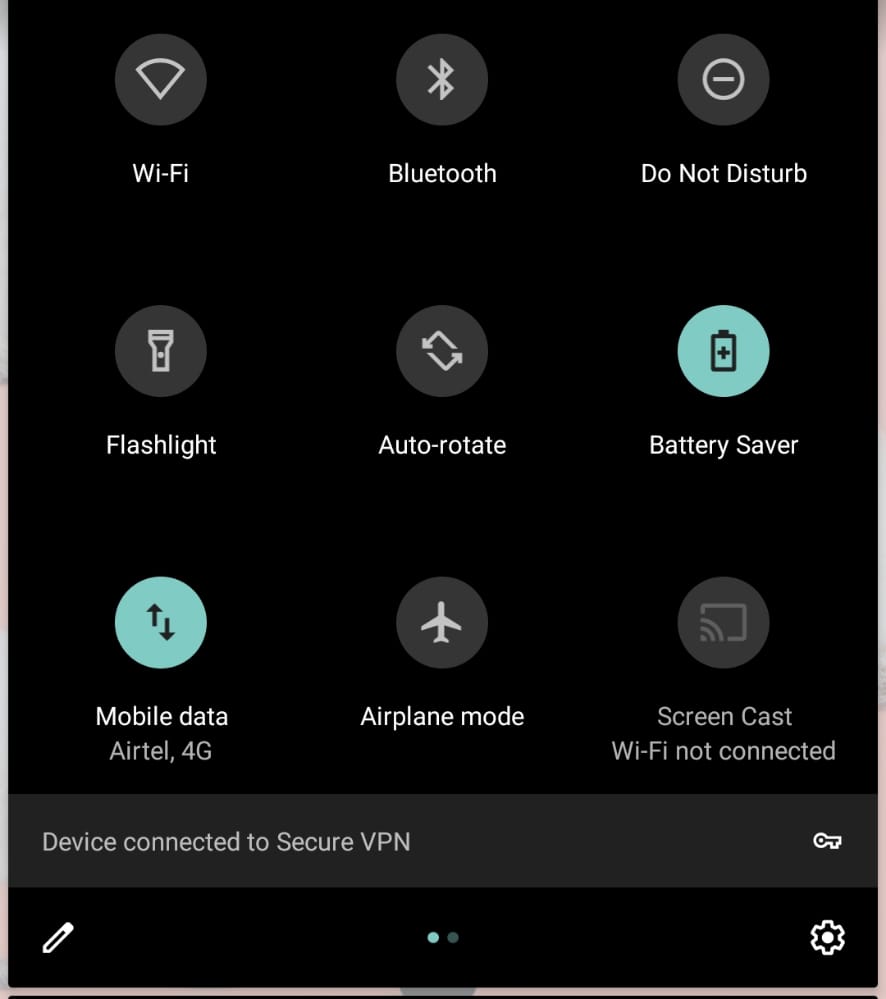 5. Use of Third-Party Apps
You can make use of the services of a third-party app to filter through your notifications. You can use an app like IFTTT (If This Then That) to create custom alerts. Basically, you disable your phone notifications entirely and head over to IFTTT and create custom alerts.
In case you are using your laptop/desktop and are actually waiting for an alert from your phone, you can make use of an app like Pushbullet to connect your notifications to your computer so that you do not have to keep checking your phone to see them.
6. Dealing with Heads-Up Notifications
Heads-up notifications are those that slide down over the status bar and provide a larger, more visible notification message. They normally happen with Whatsapp chats. To disable them;
Open the Settings app,
Tap Sound & notification.
Choose App notifications,
Select the name of the app you no longer want to see notifications for.
Toggle the Allow peeking switch to the Off position.
7. How to View Your Notifications History
So what happens when you have swiped through all your notifications or you silenced them? The answer is simple. You check through your notifications log/history. To access it;
Long-press anywhere on your home screen.
Select "Widgets" from the pop-up menu.
Scroll down and long-press the "Settings" widget, then place it on your home screen.
You'll get a list of features that the Settings shortcut can access. Tap "Notification Log."
Tap the widget and scroll through your past notifications.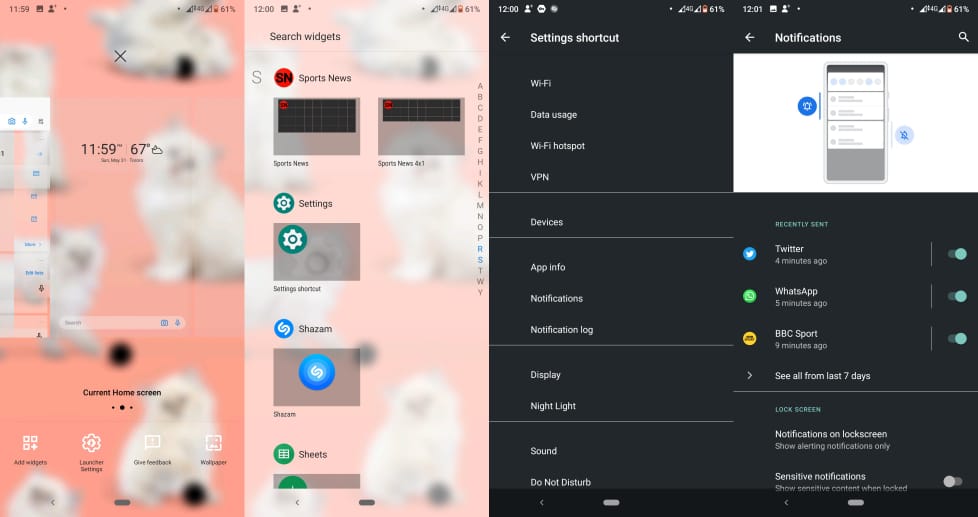 Apps and websites normally push alerts to your devices. Although these may be magic sometimes, they are usually a headache. This guide will help prevent notifications from ruining your life. Quick question, though: How do you manage your phone notifications? Share with us in the comments section below.
Advertisement - Continue reading below