Today, we will look at five (5) features present in our smartphones that we did not have a clue about, but will most likely start using immediately
Smartphones are an important part of our life nowadays. Most of us cannot go for an hour without checking our phones let alone a whole day, without feeling like we are missing out on life.
Advertisement - Continue reading below
As much as we all like to imagine ourselves to be experienced smartphone users, it is not possible to be cognizant of all the functionalities our device(s) possesses. This is majorly due to the rapid technological enhancement of these devices and not because we are ignorant.
Now, let's take a look at some features many Android smartphone owners don't use majorly because they aren't aware of their existence.
1. Android Guest Mode
You will find this handy if you are a person who shares your phone regularly with other people. Guest mode allows you to maintain your privacy by hiding personal items like photos and texts.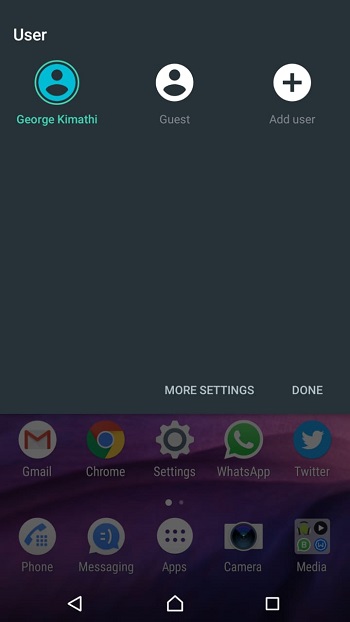 To enable this, Scroll down your notification bar, tap the user icon, then tap guest, your phone will now switch to guest mode. We have written about Guest Mode and how to set it up on your device in the tutorial linked below. You should check it out.
---
Read More: What is Guest Mode in Android? (and How to set it up)
---
2. Developer Options
We have talked about developer options on this platform in detail. To learn how to enable this feature, you can read here.
Advertisement - Continue reading below
In summary, these are advanced system settings mainly used by developers for debugging in the development of Android apps.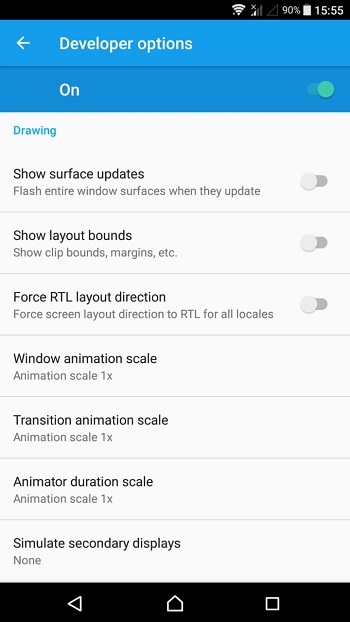 ---
Read More: Top 8 Reasons to enable Developer Options
---
One of the tens of features under this hidden menu is changing your device's animation speed. Reducing the transition animation scale to .5x will give your phone a snappier faster feel. You might want to enable some of these options and dig in.
3. Custom Text on Lock Screen
In your phone's lock screen security settings, there is a feature called "Lock Screen Message". This is information that will display on the screen when the device locks up.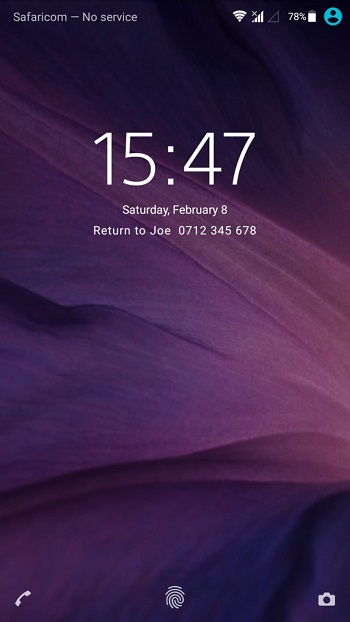 This is useful in case you lose/misplace your phone and a "good samaritan" wants to return it to you. You may have an alternative phone number in the message like "return to 07xx xxx xxx".
4. Split-screen mode
Today, the average smartphone has a screen size of 6-inches. This is a lot of screen real-estate that can be better utilized.
What better way to utilize this than to use two different apps at the same time. Since Android 6 Marshmallow, Android has natively supported split-screen mode.
To enable this, simply go to the app you want to use, long-press the multitasking key and select the second app. The two apps will then split the view in either half of your display. You can resize the windows using the slider in the middle of the display.
Advertisement - Continue reading below
5. Screen Pinning
This feature was introduced with Android 5.0 Lillipop. It basically pins a single app to the device's screen and disables the home and recent apps buttons restricting one to only the pinned app. This is quite useful in case you have a toddler playing a game and you don't want them to accidentally call your boss at night.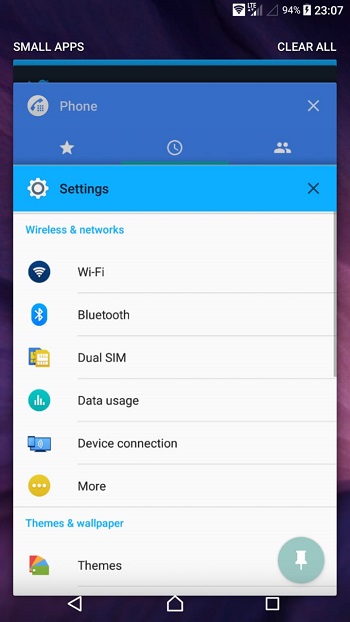 To activate this tap the app switcher/recent apps button, then tap the pin on the bottom right of the most recent app (the app you want to pin), you will see a message displayed as "Screen pinned". To exit long-press the back button a message will be displayed as "screen unpinned"
---
Read more about screen pinning
---
You may not be able to start using all these smartphone features at once but we hope to have highlighted a few that will change your Android smartphone experience.
It is also worth noting that, depending on your smartphone brand and your version of Android, these smartphone features might not be available for you.