The foldable category is very much Samsung's territory and the Galaxy Z Fold 3 is the new kid on the block. The foldable sector is very much still young, with just about a handful of releases each year out of which the Galaxy Fold series is the crown jewel. Unveiled at the Samsung Unpacked Event alongside the Galaxy Watch 4 Series and Galaxy Buds 2, the new foldable maintains the same look from last year's Galaxy Z Fold 2. The allure of foldable is that you can get a regular smartphone and a tablet in one device.
On the outside, you get a 6.2-inch display like last year with the same narrow aspect ratio that I find a bit uncanny and a 7.6-inch display unfolded. No drastic change here just an improvement of the build you have on the predecessor.
Advertisement - Continue reading below
Galaxy Z Fold 3 Specifications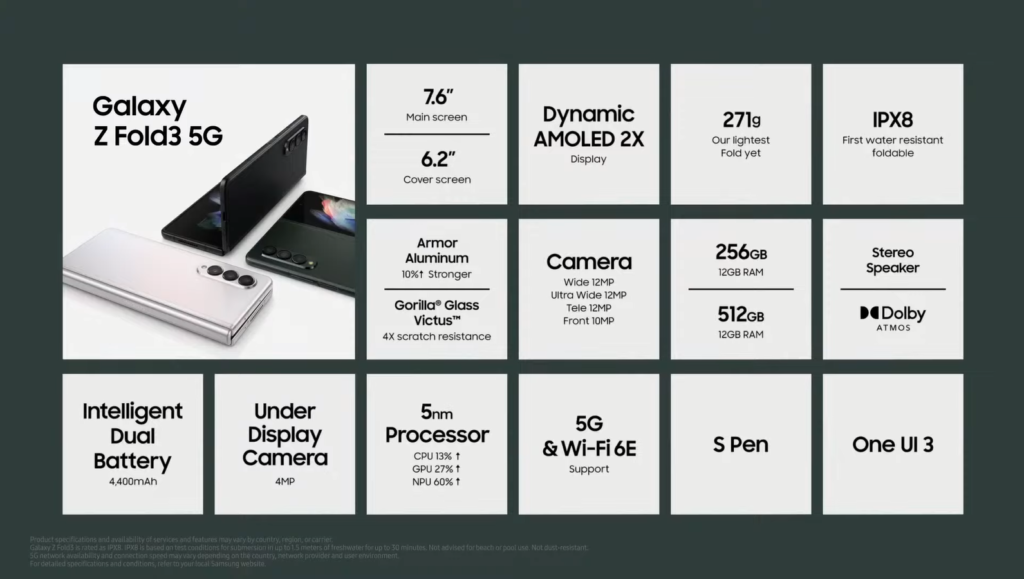 Folded – 6.2′-inches 2268 x 832 pixels dynamic AMOLED 2X Infinity-O display
Unfolded – 7.6-inches 2208 x 1768 pixels Dynamic AMOLED 2X (22.5:18) Infinity Flex Display
Folded – 10MP Selfie Camera | Unfolded – 4MP Under Display Selfie Camera
Rear Camera – 12MP Ultra Wide + 12MP Wide-angle + 12MP Telephoto
Octo-core snapdragon 888 processor
Android 10
4, 400mAh battery capacity
5G connectivity and UWB
12GB RAM with 512GB / 256GB internal storage
IPX8 water resistance
Fingerprint scanner (side-mounted)
Weight – 271g
Available colours – Phantom Silver, Phantom Green and Phantom Black
Under Display Camera
There is something I don't get on the Galaxy Z Fold 3, foldable is still a fairly young niche and the tech has not been perfected even if this is the third generation for Samsung. So why add another new tech that has not been perfected as well in the under display camera. Now you not only have the shortcomings of the foldable experience to look over but that of the under display selfie cam as well. This is not to say that Samsung does not deliver the best foldable experience out here but why dabble into another new territory on the same device.
Unlike the Mi Mix 4, the under display camera on the Z Fold 3 is more visible but does enough to blend in normal use but becomes quite obvious when in use.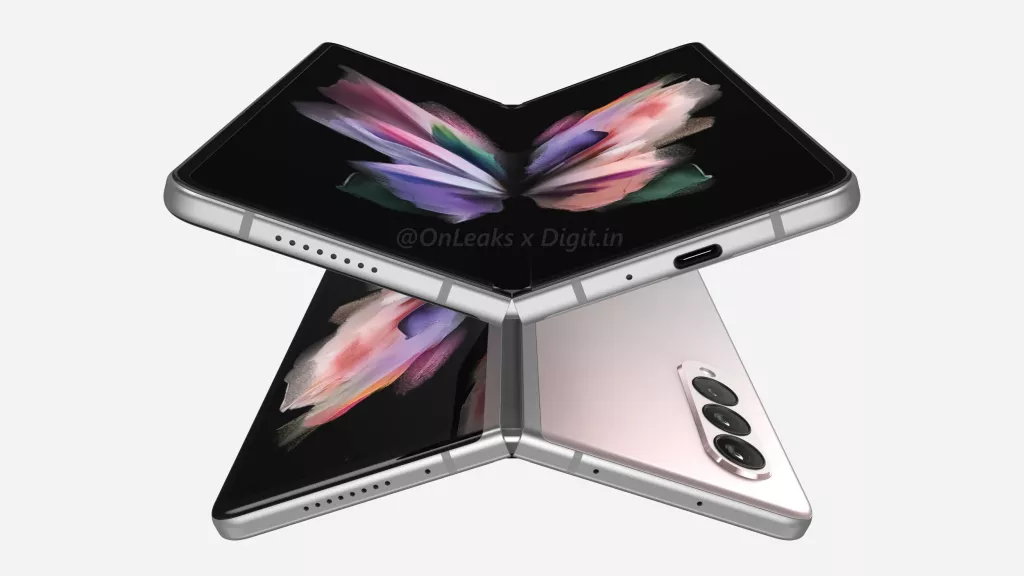 Read More: Xiaomi Mi Pad 5 Series Launched: Cheaper iPad Alternatives
S Pen
Considering the Galaxy Z Fold 3 also doubles as a tablet, it is only ideal that there is support for a stylus, enter the S Pen. The digitizer on the Z Fold 3 works with the S Pen to create electromagnetic resonance (EMR) that makes the proper and accurate detection of the stylus possible. All of this under the foldable screen. Samsung had to collaborate with Qualcomm to implement the use of two digitizers that works as one. More so, you have the S Pen is designed to be specifically tailored to the device and to deliver improved functionality on the Z Fold 3.
More Durability
For better protection, there's a PET film on the inside display thereby improving the durability of the flexible display and there is a Gorilla Glass Victus outside as well to give the best of protection. For the hinge, there is what Samsung calls Armor Aluminum which is lightweight and tough.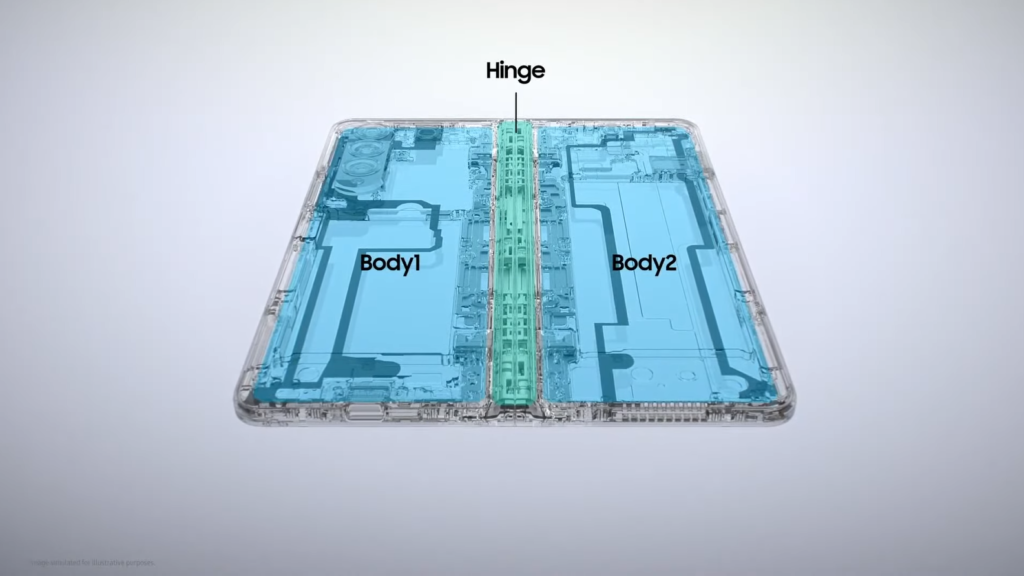 In addition, the Z Fold 3 delivers so many pioneering features like the first under display camera on a foldable, first foldable digitizer and first IPX8 water resistance on a foldable which makes this an even greater feat.
Advertisement - Continue reading below
One UI 3
The allure of the foldable is to deliver a unique experience and the Galaxy Z Fold 3 takes it to another level by offering an adapted OS with third-party app collaborations to have your favourite apps work better on the device. That being said, Samsung also has a better software implementation to give a more surreal foldable experience.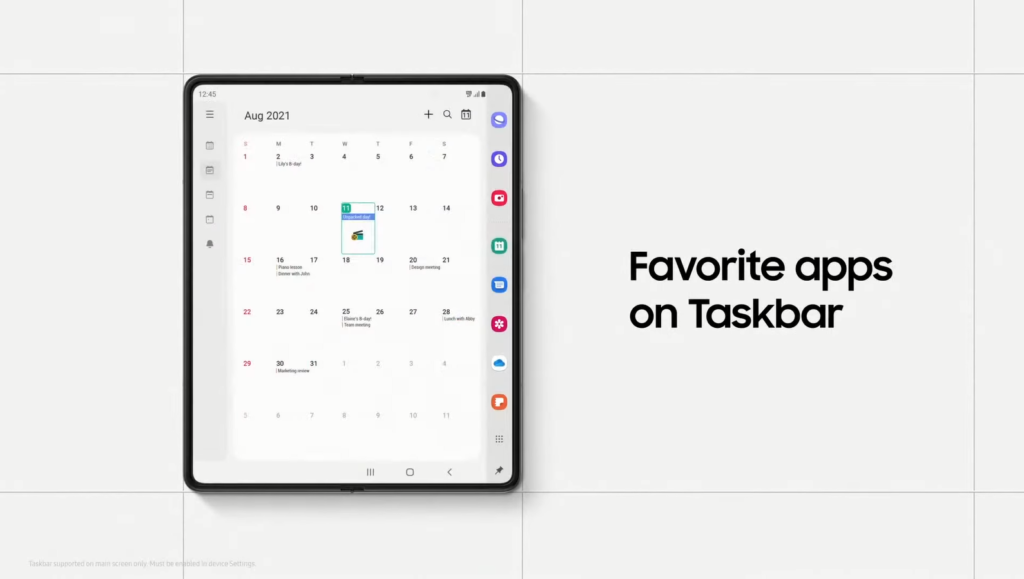 Samsung Galaxy Z Fold 3 has taken advantage of its unique form factor to offer a unique experience whether you are chatting, switching views or opening new tabs with a smooth transition from the folded to the unfolded display. Not to mention, you can have a taskbar where you can pin your most-used apps to and even more features in advance 'Labs' that you can turn on in your settings. You also have a nice integration with your Galaxy Watch to deliver a synchronous experience.
Availability and Pricing
You can get the Galaxy Z Fold 3 for $1799 and is available for preorder which comes with a year of Samsung Care+ protection against accidental damage including a one-time screen replacement. However, the smartphone will not be available until August 27 in select regions with a Thom Browne luxury option that will come later next month.