Samsung is one of the major players in the TWS earphones market even if it is widely dominated by Apple's Airpods. Nonetheless, Samsung has been active in this scene with several releases like the Galaxy Buds Live, Galaxy Pro and now the Galaxy Buds 2 which is the next-gen to the Galaxy Buds Plus that was released last year. With a lot of similarities with the Buds Pro released earlier this year, the Galaxy Buds 2 is smaller and lighter.
Galaxy Buds 2 Specifications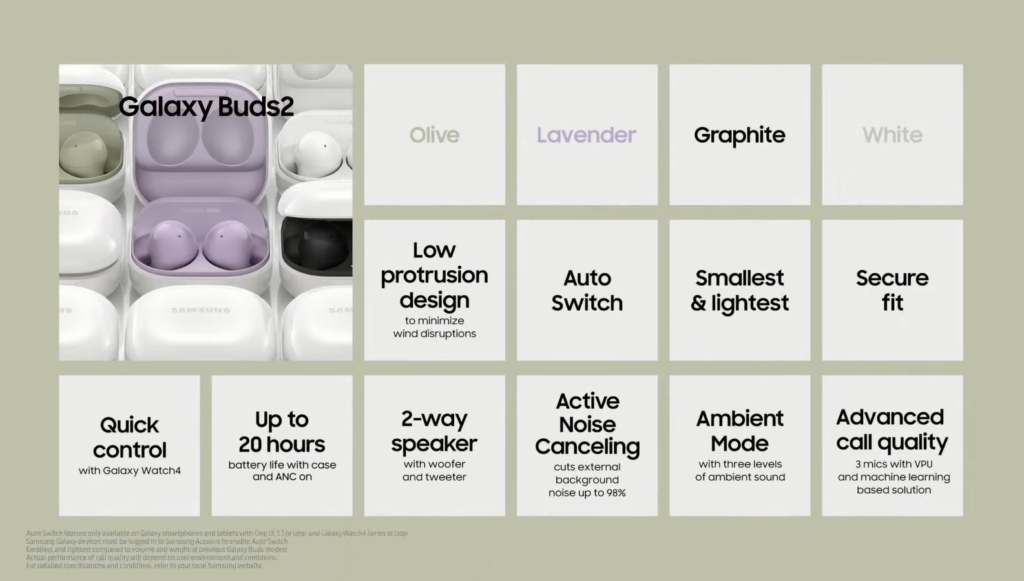 Earbud Dimensions: 17.0 x 20.9 x 21.1mm
Earbuds Weught: 5.0g
Bluetooth: v5.2
Sensors: Accelerometer, Gyro, Proximity, Hall, Touch, VPU (Voice Pickup Unit)
Battery Time: 7.5 hours and 5 hours with ANC on
Charging Case Dimensions: 50.2 x 50.0 x 27.8mm
Charging Case Weight: 41.2g
Going for a minimalistic look, the earbuds have a smooth round outer body that runs seamlessly into the part that actually goes into your ear. The ergonomics here is quite intentional to provide comfort and ease of use. However, there is a glossy finish here and it appears plasticky as well which kind of gives it away as the cheaper version of the Buds Pro.
Advertisement - Continue reading below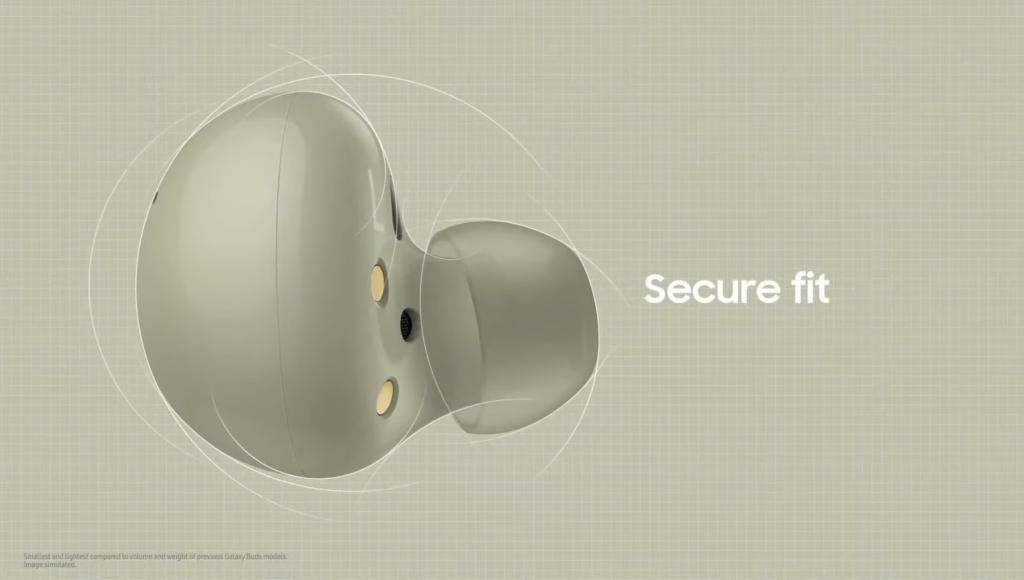 The Galaxy Buds 2 is equipped with a woofer for better quality bass and a tweeter for cleaner high-pitched sounds. Also, You've got active noise cancellation as well but its cuts your battery time by 2.5 hours and offers up to 98 percent noise-cancelling according to Samsung. On the other hand, you also get an adjustable Ambient Mode with three-level to choose from.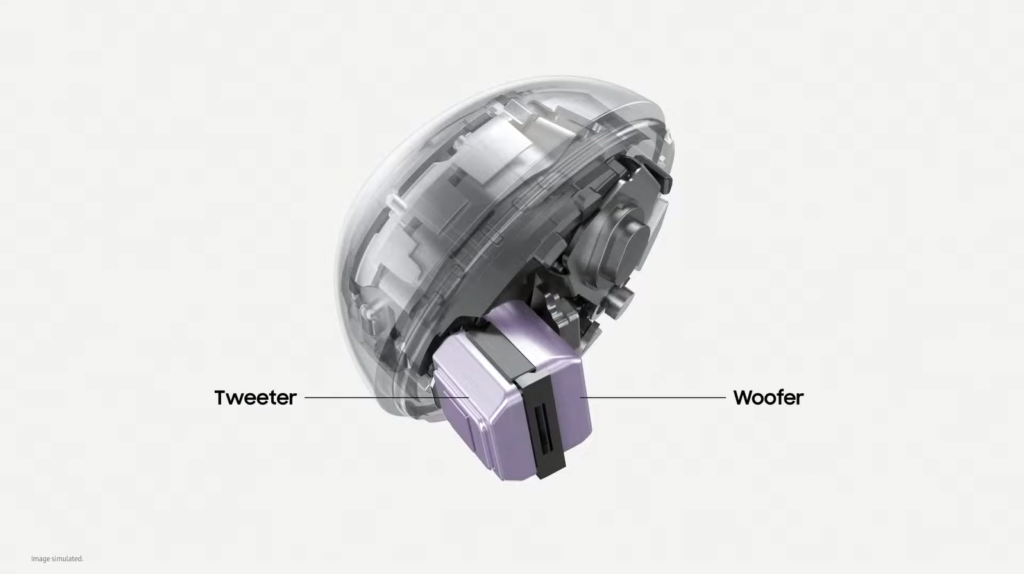 For better call quality, each earbud has three microphones and what Samsung calls a Voice Pickup Unit (VPU) alongside a machine learning algorithm to remove background noise. Also, you get nice integration with other devices in the Samsung ecosystem with the ability to change controls from even your Galaxy Watch.
Read More: Samsung Galaxy F22 – Galaxy A22 Doppelganger With a Bigger Battery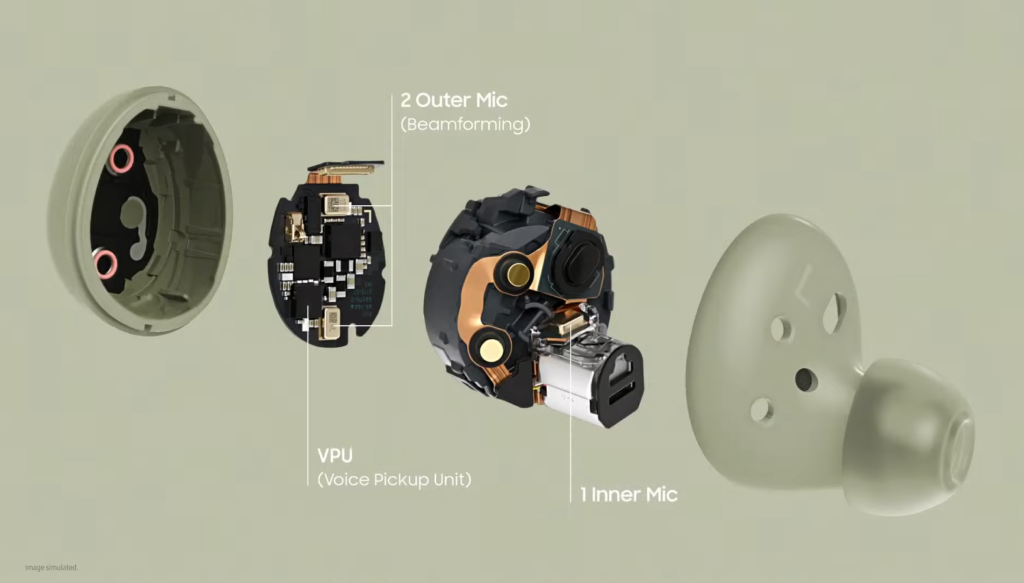 The watch case is identical to that of the Galaxy Buds Pro and would give you extra 20 hours on your earbuds on a full charge. On the outside, they are all the same colour but on opening them, the insides match the colour of the earbuds. Available colours are Olive, Lavender, Graphite and White.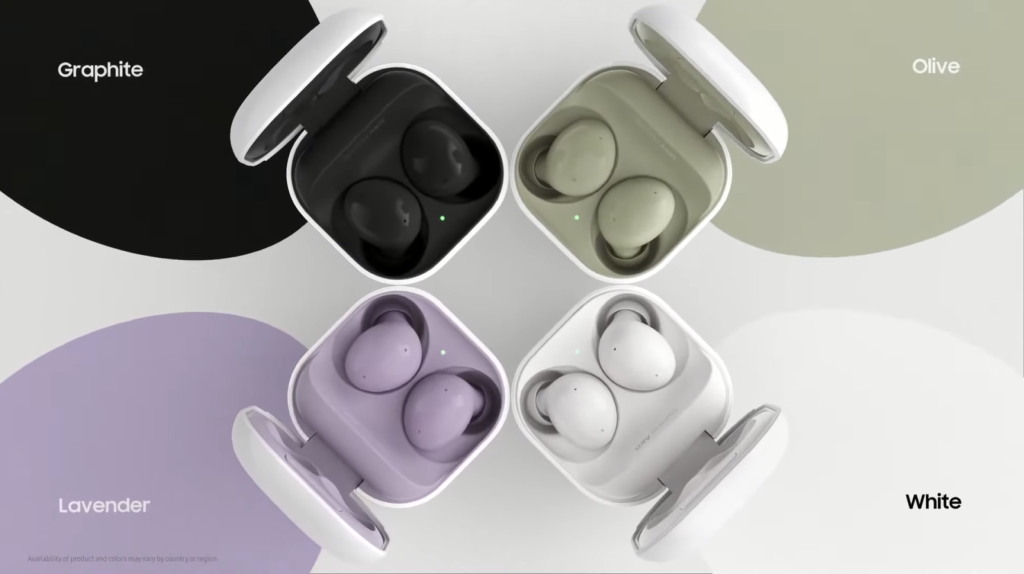 Pricing and Availabilty
Just like the Galaxy Watch 4 series, the Galaxy Buds 2 will also go on sale in select regions on August 27 for $149.
Advertisement - Continue reading below