Driving with low tire pressure actually increases fuel consumption, and might damage your car's drive axle and the tires themselves. It's important to always drive with the right tire pressure recommended by your car's manufacturer.
On my Toyota RAV4, the ideal tire pressure for the front tires is 35 PSI and 40 PSI. Normally, you can visually inspect your tires and tell whether or not you need to add more air pressure. However, you can also make use of a digital Tire pressure.
Advertisement - Continue reading below
Enter the AstroAI Digital Tire Pressure Gauge. I have had it for more than two years and it still works. The AstroAI Digital Tire Pressure Gauge is a small portable digital tire pressure gauge that's ideal for measuring your car, truck, bicycle, or motorbike's tire pressure. It weighs only 0.18 pounds and measures 5.31 x 2.17 x 1.06 inches. It fits perfectly and comfortably in my medium-sized hands. I keep it in my car's glove compartment or under the front passenger's seat.
---
Read More:
---
This tire pressure comes with a blue-lighted nozzle for better visibility in dimly light areas. Measuring your tire pressure is as simple as directly inserting the nozzle into the tire valve. You might hear hissing as you insert the gauge, but position it until you don't hear any more of it.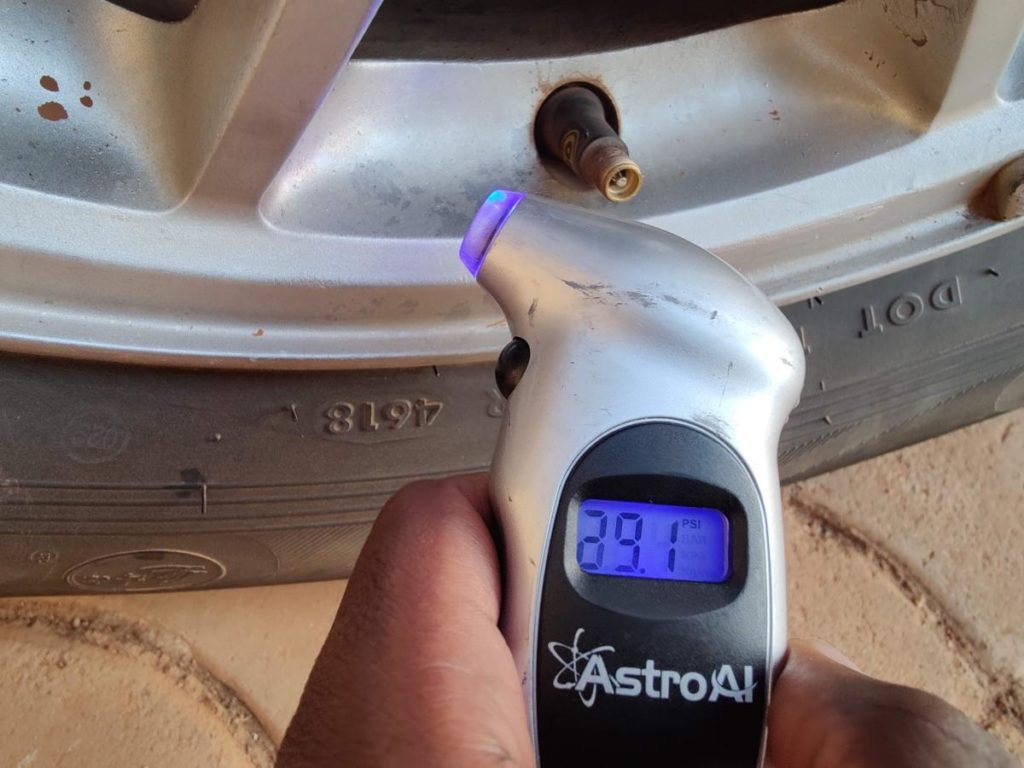 It comes with an On/Off button which turns on the pressure gauge and an LCD backlit display that shows the pressure value. The device automatically turns off every 30-40 seconds to save on power. It's AAA battery powered. I have never had the need to replace the battery in the last two years I have used it.
This digital tire pressure gauge is very versatile. It gives quick and accurate readings in 0.1 increments with four different settings with ranges: 0-150PSI, 0-10 Bar, 0-10Kgf/cm², or 0-1000KPA. Two years down the road it still works, I highly recommend this tire pressure as one of your car's tool kits. It costs only $11.9 on Amazon. But there's a new and improved model that goes for $14.99.
Advertisement - Continue reading below