If you own a car, it doesn't matter if it's new or old, you'd always want to ensure you have the best possible experience while driving it everyday. And one of the coolest ways to enhance your overall driving experience is by pimping up your car with some cool gadgets and accessories. Modernize your driving experience with some basic tech products you'd need everyday.
You don't need to buy a new car to use the latest technological innovations. Simply buy any of the car gadgets and accessories below and plug them into your car.
Advertisement - Continue reading below
1. USB Cable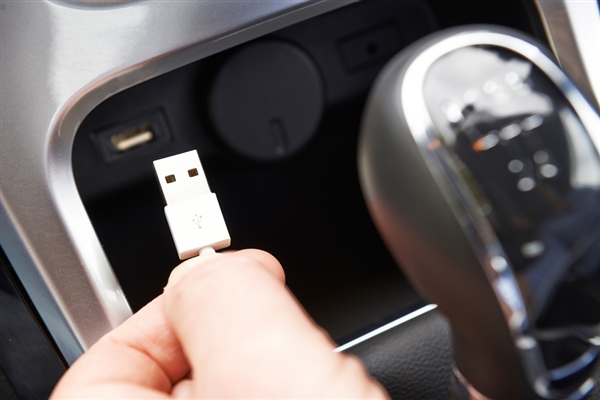 As a car owner in this 21st century, at least one USB cable should be in your car at all time. Now that new generation/models of cars have USB-ports built-in by default, a USB cable is a must-have accessories in your car. With a USB cable, you can charge your phone or any other USB-compatible gadget you have in your car. Interestingly, there some cars that come with as many as 3-4 ports in the front and back for users to hook up things like electronics, media players, etc.
2. Cigarette lighter plug
The cigarette lighter plug is another accessory that is commonly used amongst car owners and it is definitely one you should have in your car at all time.
A cigarette lighter plug connects to your car's cigarette lighter socket and can be used to charge your phone, car electronics, and other accessories. Some cigarette lighter plugs also adds multiple functionalities that your car lacks. For example, if your car lacks Bluetooth support, a cigarette lighter plug with Bluetooth compatibility can help you pair your phone to your car wirelessly.
Some cigarette lighter plugs also have FM radio support, multiple USB ports, etc.
3. Wireless Bluetooth FM Transmitter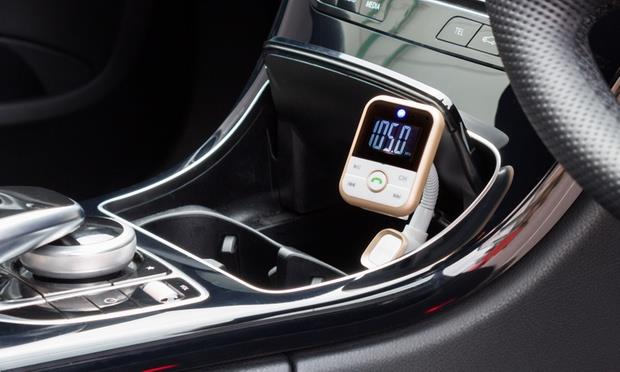 This transmitter is more like an "all-in-one" gadget for your car. This gadget plugs into your car's cigarette lighter socket and does quite a number of things. You'll get Bluetooth for audio play, noise suppression, a built-in microphone which allows you receive calls hands-free, USB port(s) for charging, echo cancellation, etc.
Some wireless transmitter also have GPS capabilities which help you locate your car via a dedicated app.
Advertisement - Continue reading below
4. AUX Bluetooth receiver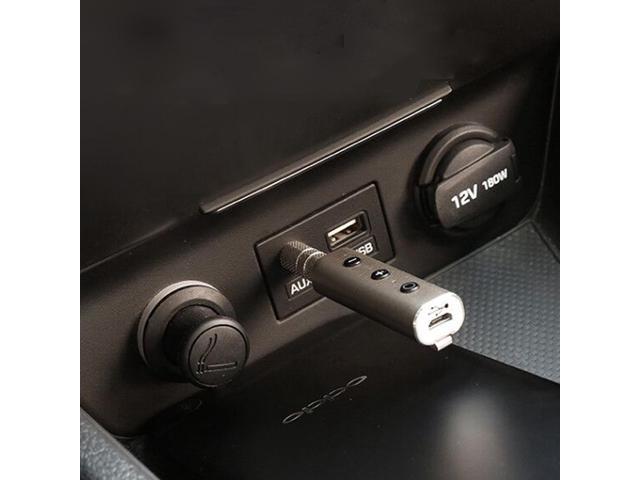 This is another gadget that allows you hook your phone to your car's speaker wirelessly. If your car lacks Bluetooth support but comes with an auxiliary input port, an AUX Bluetooth receiver is a must-have. These receivers are cheap (costs less than $5) and can last up to 15 hours on a full charge.
Plug the Bluetooth receiver into your car's AUX input, connect your phone to the receiver via Bluetooth, and play songs wirelessly.
5. Phone holder/mount
If you often use your phone's Map application for navigation while driving, you should have a phone mount. This allows you concentrate on driving and helps you drive navigate the road better. With a phone mount, you can have a better view of your phone's navigation app without taking your hands off the wheels.
If your phone supports wireless charging, there are some mounts that double as a wireless charging pad that you can buy.
6. Backup camera
Nowadays, many high-end and mid-range cars usually come with a camera system. If your old car doesn't, you can still enjoy the benefits of a car camera system by using backup cameras. A car camera system consists of a dash camera and rear view camera. More advanced camera system do have a blind spot/side cameras.
These backup cameras allow you record high-quality footage of your car's interior and its external environment while driving. This gadget helps you park your car properly, have more visibility of your environment, keep other drivers in check, and more. In the case of a hit-and-run, an accident, car theft, assault by a passenger or anything, you can submit footage from your car's camera system to the authorities for prosecution of the offender.
You can attach the cameras to your windscreen, car plate, side mirror, or anywhere within your car. Some car cameras can record in high quality (up to 1080P) and either store the content locally, on a SD card, or sync videos directly to your phone for easy access.
7. Smart Tyre Monitor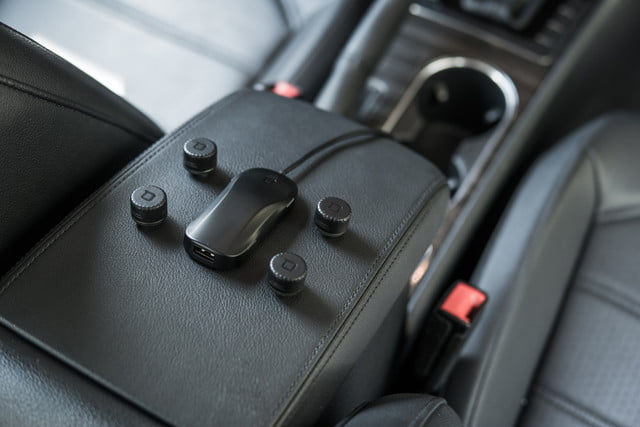 Looking for a smart way to constantly know what conditions your car tires are? Then you should invest in a tire monitor. Smart tire monitor come with four (4) sensors which you'd attach to each of your car tyres. The sensors actively monitor the state of your tires, tire pressure, inflation level, etc. and reports any issues to you via a 'reveiver'. The receiver is to be plugged in to your car USB port or cigarette lighter socket and comes on as soon as you start your car.
Advertisement - Continue reading below
The receiver of some smart tire monitors come with USB ports which use to charge your smartphone and other devices. With a smart tire monitor, you'll no longer have to worry about tire pressure, tire blowouts, etc.
8. Cigarette lighter Car Suite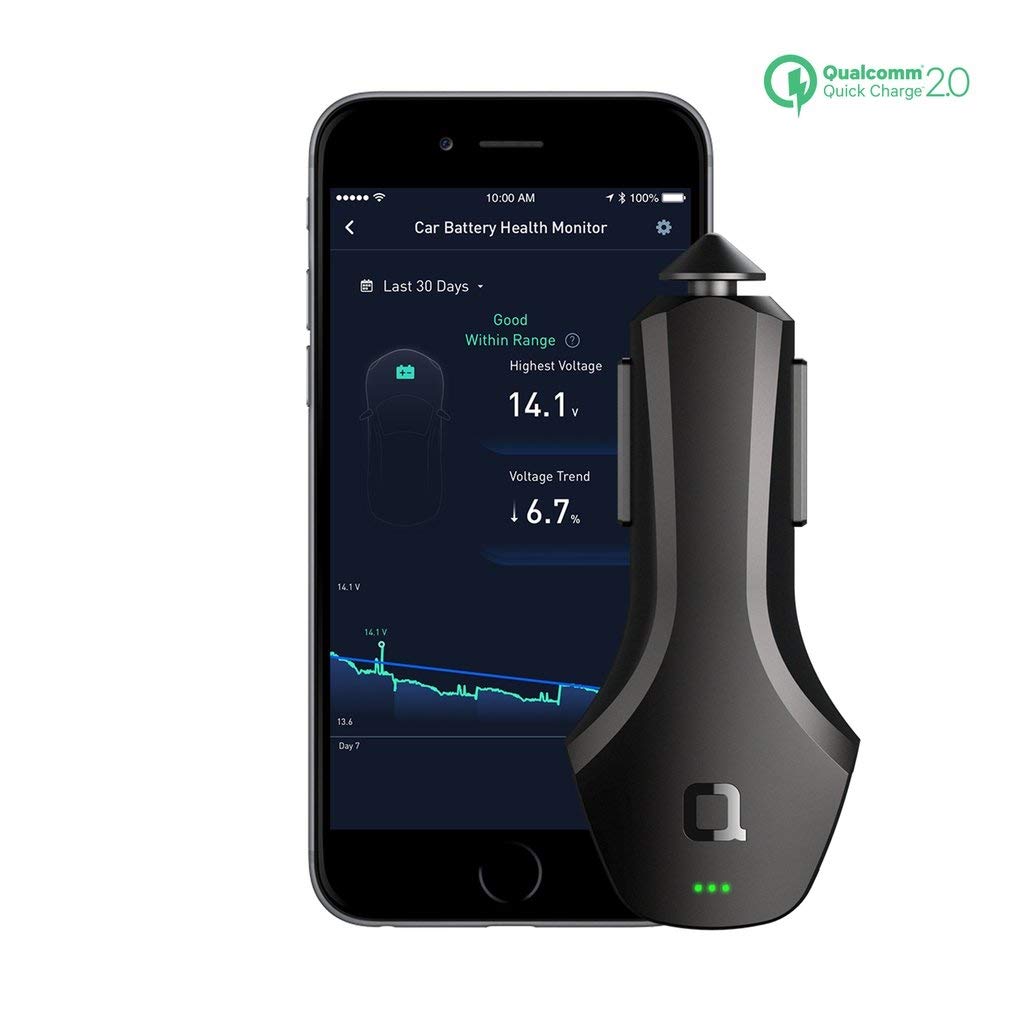 As the name reveals, this car suite is to be plugged directly into your car's cigarette socket. This car suite encompasses majority of the features you formerly need multiple accessories for. With a single car suite (this one, for example) in your car, you can charge your phones at fast charging speed, connect to your car stereo via Bluetooth, monitor the health of your car battery, save parking location, check mileage information, and track your car's location in real-time via an app on your smartphone.
There are a bunch of other cool gadgets that would make your driving experience more fun and improve safety on the road but we think these 8 are must-haves. Are there any other important accessories or gadgets you think we left out? Please, let us know in the comments.