Accounteer is a software that makes accounting much easier for entrepreneurs and small business owners. Quite a number of business people struggle with basic accounting, and this platform makes it much better to deal with.
This post takes you through a guide on the features and usage of business accounting software, Accounteer.
Advertisement - Continue reading below
Accounteer for Entrepreneurs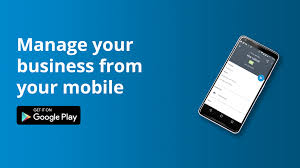 There are different features available to entrepreneurs to make accounting very easy for them. Some of these include:
Professional Invoices: You can create and send professional, digital invoices on the platform. Accounteer also allows for proper tracking as it would also let you know when your invoice has been opened by the recipient. So, you have access to which invoice has been paid and which hasn't. The software also provides online payment options for recipients so you don't have to worry about that.
Professional Offers: To get better chances of retaining a lead, you can create and send customized offers via Accounteer. Upon acceptance of the offer (by the leads), it can be converted to an invoice to enable a swift payment and service delivery experience.
Reports: Reports on Accounteer gives you an idea of how your business is doing. You can generate different reports – balance sheets, profit and loss statement, ageing of your receivables and payables, tax reports, outstanding receivables, overdue invoices, expenses to pay and your current bank account balances. These reports definitely give an entrepreneur proper insight into his business.
Fixed Assets Register: You can also register fixed assets on the platform. This takes into account depreciation. The fixed assets register also include a report with which you always have an overview of your current asset value, remaining lifetime and upcoming depreciations.
Pricing
Accounteer is a pretty affordable software. It runs three (3) tiers of pricing for different levels of entrepreneurs. They include:
Advertisement - Continue reading below
Small Business: Small business owners can use the platform for free (zero charges), forever. However, they get access to just five (5) invoices per month, unlimited offers and unlimited users.
Go for growth: If you want something more than what the small business gets, this is for you. There are unlimited invoices, unlimited offers, unlimited users and unlimited file storage. This plan requires a monthly subscription of N3,300.
Enterprise: This third plan on Accounteer includes all the plans on the "Go for Growth" package in addition to Automatic bank feeds and multi-currency. A monthly subscription of N8,250 is tagged on this plan. More suitable for bigger enterprises.
Accounteer for Accountants
The platform also makes it much easier for Accountants to collaborate with their clients. Accounteer operates a partner program and is also building a community of Accountants to make it easier to work and be connected with clients. Entrepreneurs can come to find accountants on the Accounteer platform.
In essence, for Accountants, the platform helps them get access to training materials, increases efficiency and find new clients.
How to register on Accounteer?
To register, either as an Entrepreneur or an Accountant, you can sign up on the platform for a 30-day free trial. This free trial helps you decide if the software is great and helpful for your business or not. You can also download the Android Mobile App from the Google Play Store.
You can either sign up with the manual form on the website, sign up with your Google account, or sign up with your Facebook account.
For starters, that's basically all you there is to know about using Accounteer for your SME. Try it out and get your finances in check.
Advertisement - Continue reading below