The concept of having to pay house rental fees annually when a large chunk of employees in Nigeria earn monthly salaries can never be attractive. The consequence of this is that tenants are made to save huge sums of money to cater for accommodation.
A number of proptech (property tech) startups have identified this problem and built a business around it. These companies have built platforms that enable tenants to pay their house rent monthly, just as it should be.
Advertisement - Continue reading below
This post takes a look at some of these startups and helps you know where to go when you decide you need more flexibility regarding rent payments.
Pay Your Rent Monthly in Nigeria
1. Fibre
Fibre was founded by Obinna Okwodu in 2016 and they help Lagos residents pay their rent monthly. The platform list houses in areas like Agungi, Ikate, Chevron, Ikoyi, Iwaya, Lekki Phase one, Old Ikoyi and Victoria Island parts of Lagos.
Fibre's monthly payment structure comes with a catch though, where a certain amount of money (First month + service charge) is to be paid upfront. However, reviews from Fibre customers look to be great.
2. Rentsmallsmall
Founded by Tunde Balogun in 2018, Rentsmallsmall is Nigeria's "On-demand Home Rental Solution" with flexible payment and rent insurance. From the platform, users can search for apartments to rent in Eti-Osa, Gbagada and Ibeju parts of Lagos.
Rentsmallsmall lists properties from as low as N50,000 per month to as high as N800,000 per month. This targets different social classes.
Advertisement - Continue reading below
3. Handyhomesng
Handyhomesng is a platform that connects property owners with the right tenants. The platform uses a monthly house rental system. Locations on this platform are broader with the platform listing more mainland locations like Isolo, Surulere, Lekki, Randle Avenue, Ajah and more.
Handyhomes also list short-let apartments that rent out per night.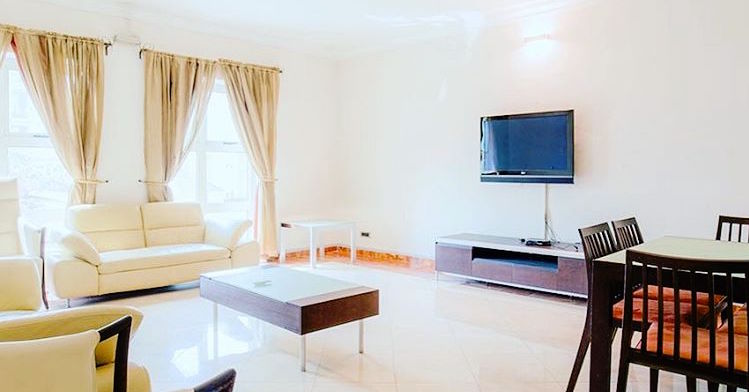 4. Spleet.ng
Spleet offers access to premium residential solutions, with as little hassle as possible. Their payment solutions are also very flexible —monthly or quarterly— depending on which fits your plans the most.
Speet also offers a co-sharing option where users choose between their private spaces or living in affordable shared spaces with verified housemates. Both options come with flexible payment options.
5. Muster
Founded by Ibraheem Babalola, Muster is a startup that connects people and organizations looking to rent properties with other people and organizations using preset preferences to find the most suitable match. Like others above, the startup offers flexible payment options and monthly subscriptions.
On Muster, you can also earn money by renting out your available rooms to tenants on the platform. Almost similar to the AirBnB model.
So, the next time you're house hunting, and you need flexible payment structure, do give some of these platforms a try. Please drop a review if you have tried any of these companies or pay rent monthly in Nigeria.
Advertisement - Continue reading below