Most Windows users have probably seen the User Account Control (UAC) message pop up a fair number of times. Perhaps right when you're about to load up one of your favorite games, web browsers or other programs. So, why does Windows insist on bothering you this much? I mean, you clicked on the program, you obviously wanted to run it. Don't you? well, it turns out this is actually a rather important feature. And believe it or not, it can save you a ton of headaches.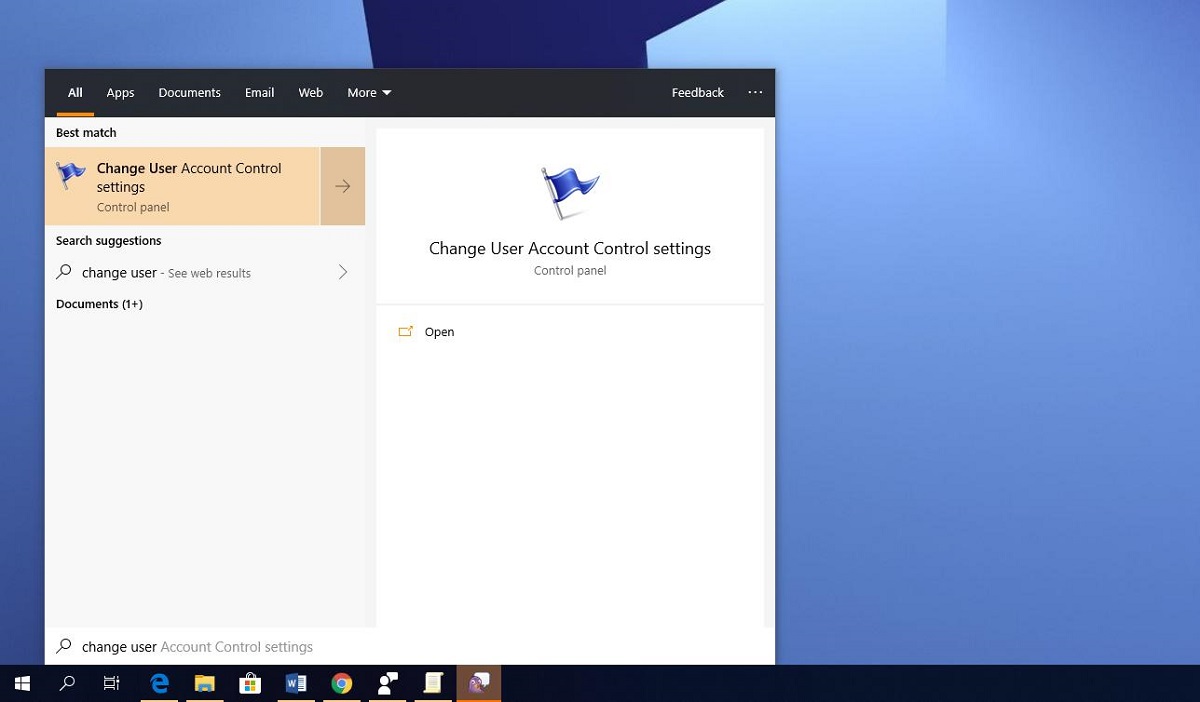 ---
Related Article: The Updated Guide to Online Privacy and Security
Advertisement - Continue reading below
---
Need For User Account Control
Back in the days of older versions of Windows up to and including Windows XP, the operating system would just run a program when the user asked it to. While this seems like the way things should be, it was actually a massive security hole. By default, all programs were given privileges by Windows where they could run whatever code they wanted after starting. Now, oftentimes this wouldn't cause any problems if an innocuous program like a word processor was behaving properly. But it meant poorly coded, malfunctioning or even malicious programs could cause serious problems. All this by making changes to the operating system covertly.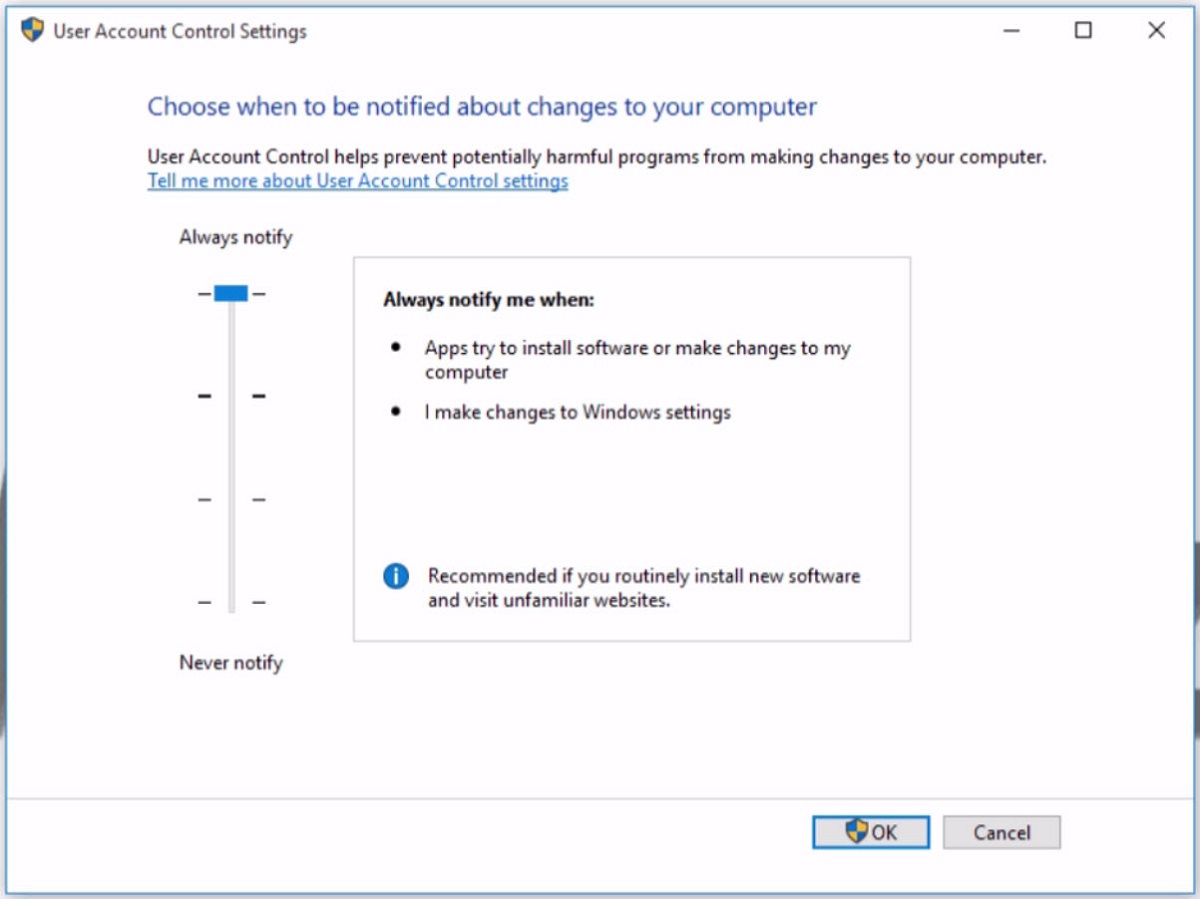 ---
Read More: Windows Taskbar — Elements, Settings, and Shortcuts
---
Starting with Windows Vista, Microsoft took away privileges from programs that weren't an integral part of the OS. Hence, started directly asking users if they wanted to allow a program to make any changes. Instead of just letting it happen without any input. The most obvious benefit of UAC is that if a malicious program tries to mess with your system, you'll get a pop-up before it can make any changes. Which you can use to deny it access.
But also, many other things can result in Windows forcing a program into asking for your approval. These include but not limited to; installing drivers, altering some system settings or defragmenting a hard drive. Even changing the contents of a protected folder, like program files, will raise the suspicion of Windows. Consequently, triggering a User Account Control (UAC) prompt to appear asking for administrator privileges.
---
Read More: How to Set Default Apps in Windows 10
---
The Virtualization Feature In UAC
This virtualization feature of UAC creates special virtual folders for programs without administrator privileges. That is if they try to write to a protected folder like program files, so as to prevent important applications from getting corrupted. It's not surprising that when you try to install new software, you might see a UAC prompt or even two because program installers often have to make changes to files and settings that Windows consider sensitive.
Advertisement - Continue reading below
When you're setting up a new PC, it can be annoying because you probably have a lot of applications, drivers and hardware to install. We get it, it can be especially irritating to deal with UAC when you're opening or installing programs. But we definitely recommend against disabling User Account Control. Doing this could allow malware to run in the background completely undetected. However, it's becoming more common to see programs that will run just fine without User Account Control approval.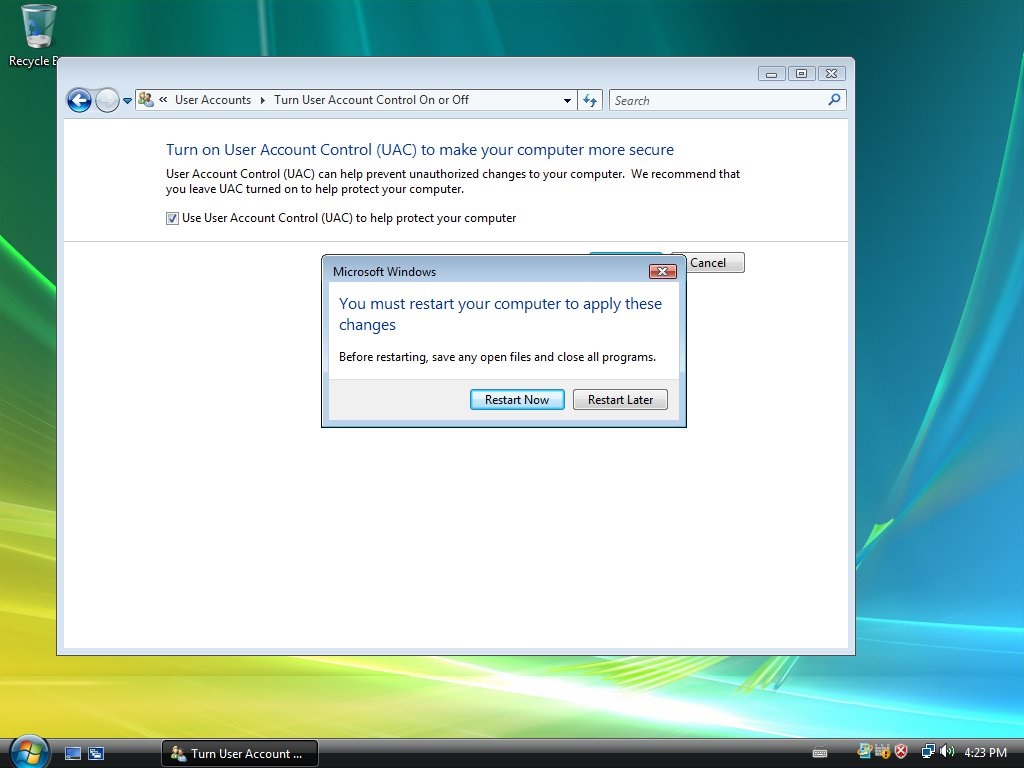 The most important thing though is, if you leave it enabled, make sure you're actually using it. Leaving it on, only to click 'Yes every time without reading the prompt, isn't going to help you much. It's kind of like getting a smart video doorbell and then just buzzing in the crazed looking guy with the knife. Be safe guys!
---
Read More: What you can do to Fix The Windows Blue Screen of Death (BSOD)
---