Facebook has 2.4 billion users as of this year and lots of interesting content on the platform. Much of it is highly text and emojis but in 2017, Facebook launched Facebook Watch, a YouTube-like service on its website, and shortly after Facebook Live, its live-streaming service akin to Twitter's Periscope.
Even though these video services are mostly accessed from Facebook's mobile app and website, you can also watch them from the big screen. This supported through some streaming devices, some TVs, game console, and Facebook's own devices. Specifically Amazon Fire TV, 4th Gen Apple TV, Android TV, Samsung TV (2015+), Xbox One, Oculus TV, and Facebook's own Portal TV.
Advertisement - Continue reading below
Using TV Native App
You can watch Facebook videos on specific supported TV through Facebook Watch app. You can download this from the TV's App store. Facebook has listed Samsung Smart TV 2015 and newer models that have this capability.
If your TV runs on Android TV OS, then you can download it via the Google Play store.
---
Read More: How to download Facebook videos to your PC
---
Using Streaming Box
Another option is using an external device. Facebook lists Amazon Fire TV, 4th Gen Apple TV, Chromecast Android TV as supported options. Options of streaming boxes powered by Android TV include NVIDIA Shield, Xiaomi Mi Box S, Ematic Jetstream 4K, etc.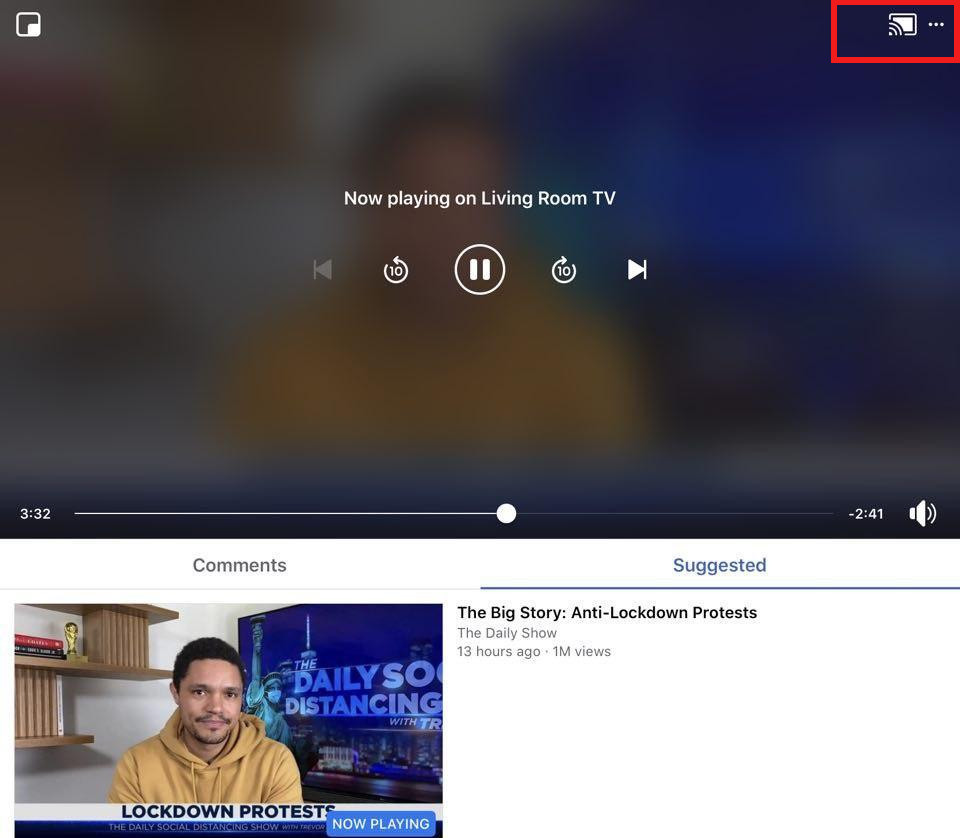 I tend to use the Google Chromecast. To watch Facebook videos on your TV, make sure the streaming box is connected to your TV and is on the same network with your smartphone or computer. AFterward, follow the steps below.
Open the Facebook App.
You'll see a Cast icon in the top right of the video. Tap on it.
The TV configured with your Chromecast or whatever supported streaming device will show up. Select it and the Video will instantly starting playing on your TV.
And that's all there is to know about streaming and watching Facebook videos on your TV. It's really that easy and straightforward.
Advertisement - Continue reading below
Here's our Youtube video tutorial on how you can watch Facebook videos on your Roku TV using your Android phone or iPhone.
Shoot us whatever questions you have on how to watch Facebook videos and live stream on TV in the comments section.