During this period, video conferencing apps like Zoom, Skype, Google Duo have seen increased usage. And for the publicly-traded ones among them, an increase in share prices. For example, Zoom's share price jumped 11% after it announced to have surpassed 300 million daily active users. Well, Facebook has decided to come to join the party through the launch of Messenger Rooms.
Messenger Rooms is a feature on Facebook's messaging platform, Messenger that lets users create a room right from the Messenger or Facebook app, and invite anyone to join your video call. Using this feature does not require you to have a Facebook account and this is a good thing.
Advertisement - Continue reading below
Let's explore some highlights of the Messenger Rooms feature on Facebook.
Highlights of Messenger Rooms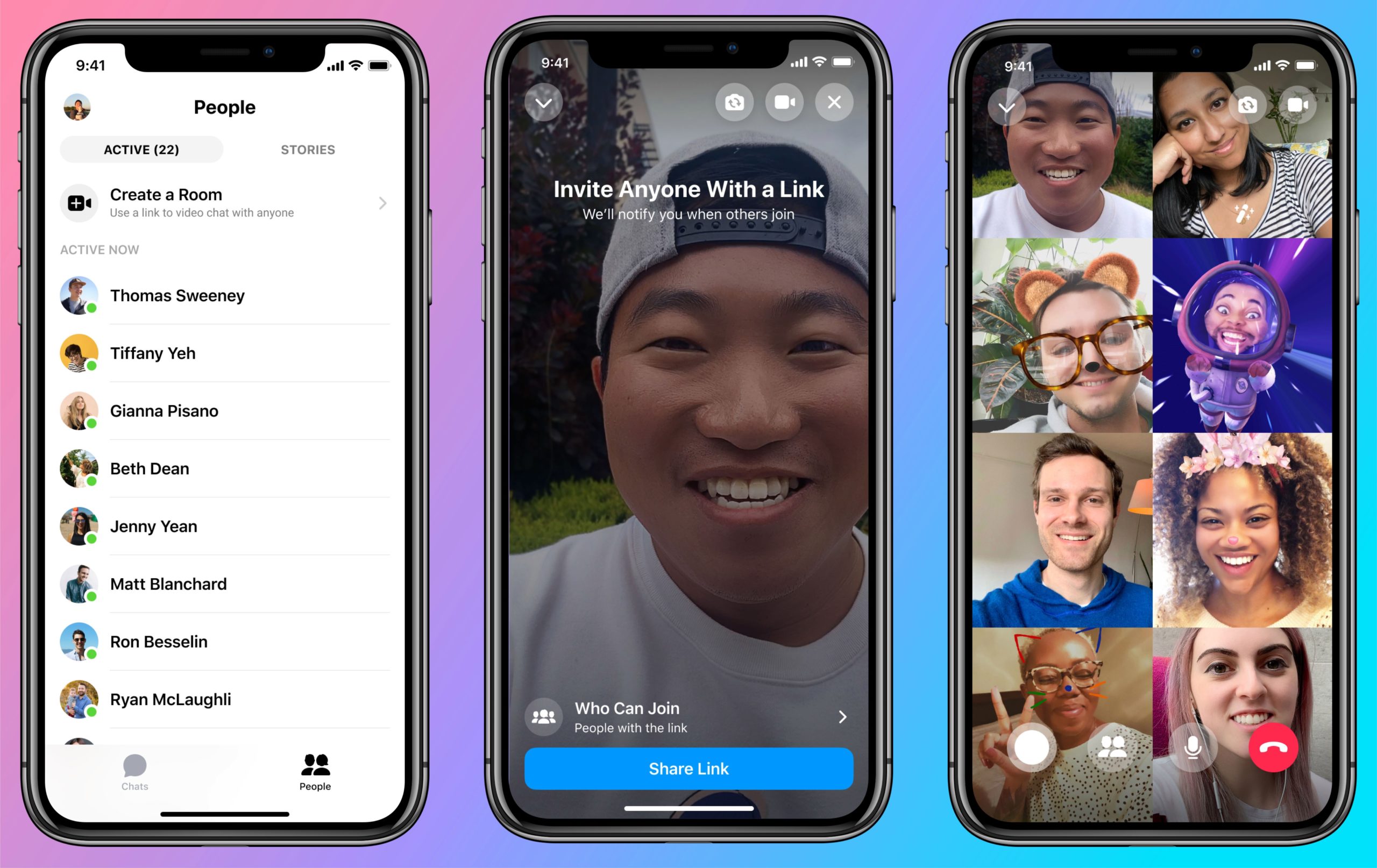 1. Number of Room Participants
The number of people that can be in a room is up to 50 and there's no time limit. Before now, the maximum number of users that could participate in a video call on messenger was just 8. But the company has decided to take things up a notch.
2. Share Messenger Rooms On Facebook
One good thing about this feature is that once you start a video on rooms, you can share it on Facebook via your feed, on groups, and events. This way, it's much easier for other people to join you. Facebook plans to add ways to create rooms from Instagram Direct and Whatsapp.
3. Guest Mode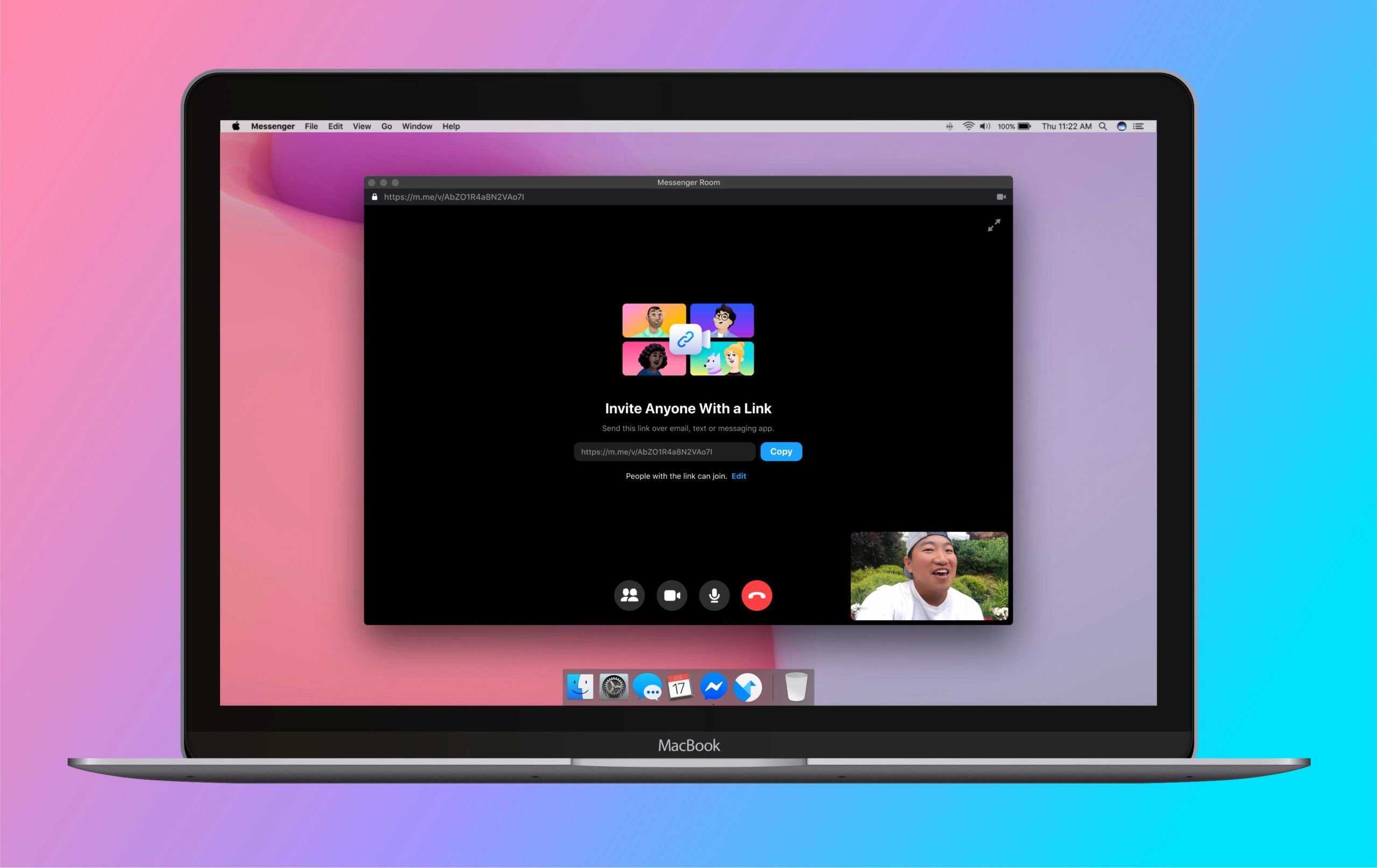 To join rooms, you don't have to be a Facebook user or download anything. As long as you're invited, you can join a Messenger Room from your phone or computer as a guest.
4. Special Effects On Messenger App
If you use the Messenger app to create or join a room, then you can use AR effects like bunny ears, as well as the new AI-powered features like immersive 360 backgrounds and mood lighting.
5. More Control Over Messenger Rooms
The control that this provides allows that, when you create a room, you choose who can see and join it. Also, room creators can remove people from the call and lock a room if they don't want anyone else to enter. In fact, they can decide to remove everyone in the room and lock it.
Advertisement - Continue reading below
Would This Dominate Zoom, Skype and the Rest?
Well, Messenger Rooms sure has a lot of potentials to be popular, especially during this period. However, there's likely to be a divide between the functions of the available video conferencing apps we have. For example, Zoom and Skype are more likely to be used for official business and meetings. While Houseparty, and now, Rooms can be used when the event is unofficial and perhaps, "fun-focused".
So, instead of dominating the whole market, we believe it can dominate the parts most people are inclined to use it in. (More like how businesses use Slack for communication as opposed to other faster but "informal" modes available out there.)
Important to note though, that Zoom's share price went down 6% after Facebook announced these additions to its video conferencing feature. Facebook's share price, on the other hand, went up 3%.
In addition to Messenger Rooms, Facebook released a couple more features which include increasing the people limit on a Whatsapp group video or voice call to 8. You can now add people to your Facebook Live, watch Instagram Live on your desktop, save your Instagram Live videos to IGTV, and more.
We can't say exactly how the Messenger Rooms will fare but we're here for it. Tell us, What is your opinion about the new features released by Facebook?