Popular on-demand video streaming platform, Netflix, recently released its Q1 2020 reports, and honestly, the numbers are encouraging.
Netflix is one of the few businesses that has benefited and is still benefiting from the COVID-19 pandemic-induced lockdown. Staying at home means a lot of people have more time on their hands for entertainment (a plus for on-demand video streaming platforms like Netflix).
Advertisement - Continue reading below
In Q1 2020, Netflix reported that it added nearly 16 million subscribers, more than twice what experts predicted, and its global paid memberships rose to nearly 183 million. All these have been attributed to COVID-19.
So, as you continue to stay at home and binge-watch on Netflix, it only makes sense that we continue to provide you with tips to better your Netflix viewing experience.
With that said, if you watch Netflix using your web browser (Chrome) on your computer, here are some of the best Netflix Chrome extensions to improve your viewing experience.
---
Related Article: Netflix's Q1 In Numbers: The Impact Of COVID-19
---
Top Netflix Chrome Extensions
1. House Party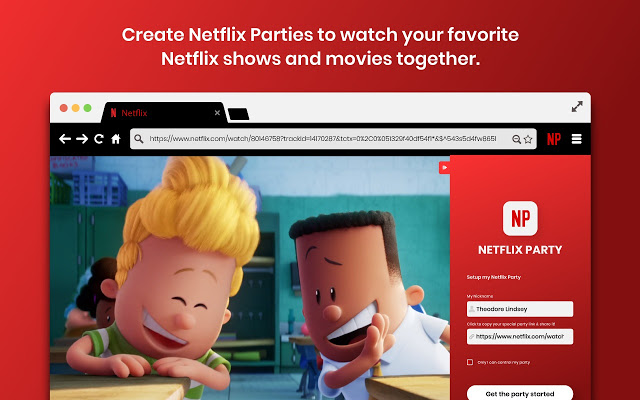 The House Party extension lets you watch your favorite movies with friends or family members who are not in the same location as you.
You share the party URL with friends you want to join, and the movie will sync with their devices. There's also a chat box that lets you all talk about the movie, in real-time.
Install the Netflix House Party extension on the Chrome Web Store
2. Netflix Flip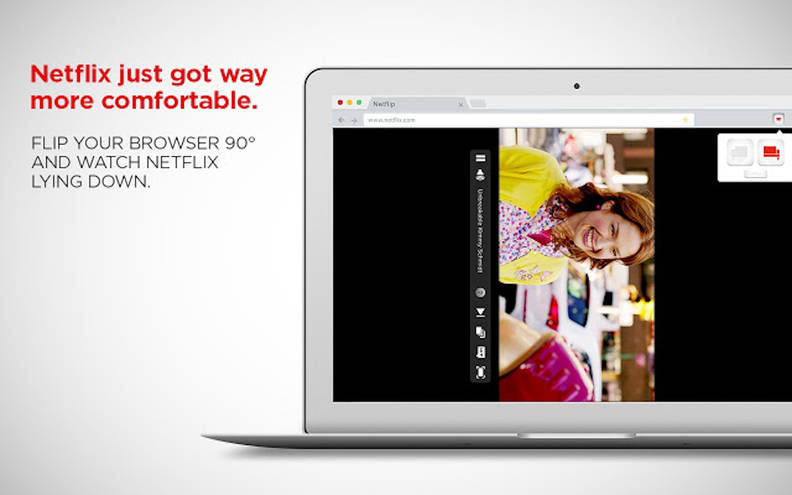 Have you binge-watched a movie for so long that you have a sore neck because you're sitting or lying in a very uncomfortable position? If you reply in the affirmative, then this extension is for you.
The Netflix Flip extension lets you rotate your screen, just like you do on your smartphone.
Although this makes the screen small than the landscape mode, you can lie on your side and binge-watch movies.
Install the Netflix Flip extension on the Chrome Web Store
3. Netflix Hidden Category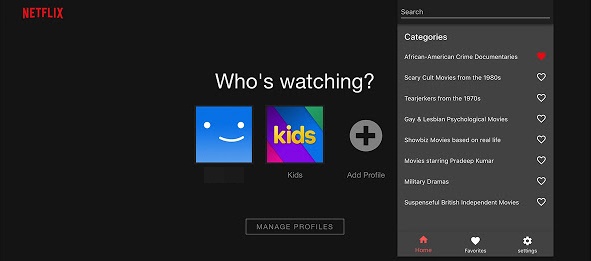 Netflix Hidden Category for Chrome lets you search for thousands of hidden Netflix categories. The extension puts all these categories into your Chrome browser, ready to search.
You can even save your favorite genres for easier navigation when next you visit Netflix.
Install the Netflix Hidden Category extension on the Chrome Web Store
4. No-Netflix Originals
Netflix commits billions of dollars into the production of its original series yearly, and even though some of these series like 'Narcos' and 'Money Heist' are really cool, there are others that ain't worth the time.
So, if you're not a fan of their original content and you want to block them out totally, then the 'No-Netflix Originals' extension will do the job.
Install the No-Netflix Originals extension on the Chrome Web Store
5. Super Netflix
Super Netflix comes with a bunch of cool features that will improve your viewing experience, some of which Netflix has since adopted (e.g. Intro Skip, e.t.c.).
Other features include improved video speed options, custom subtitle controls, and spoiler saver, which blocks out any information on your screen that contains spoilers.
Super Netflix also has the ability to control video streaming quality. This will come in handy when you're trying to manage internet data.
Install the Super Netflix extension on the Chrome Web Store
---
Related Article: 5 Netflix Chrome Extensions to Enhance Your Viewing Experience
---
Happy Binge-Watching
These Chrome extensions we listed above will surely improve your Netflix viewing experience. However, if there is any Netflix Chrome extension you use to improve your viewing experience that isn't on this list, please share it with us in the comment section below.