If you have a thing for documentaries, the conventional online streaming platforms might not cut it for you. A great product for fans of documentaries will be one platform totally dedicated to it. This helps content quality a great deal. Hence, the need to explore CuriosityStream.
CuriosityStream is an online on-demand streaming platform that hosts thousands of documentaries. On the platform, you get to watch various forms of documentaries including originals and exclusives. Think of it like YouTube, or Netflix, but for documentaries.
Advertisement - Continue reading below
This post takes a stroll through the CuriosityStream platform, exploring and reviewing content, features, and more.
Content on CuriosityStream
CuriosityStream has a number of content categories and sub-categories. The categories include Science, History, Technology, Nature, Society, Lifestyle, and Kids' content. Each category contain various well-researched video documentaries which are sometimes in the form of a series.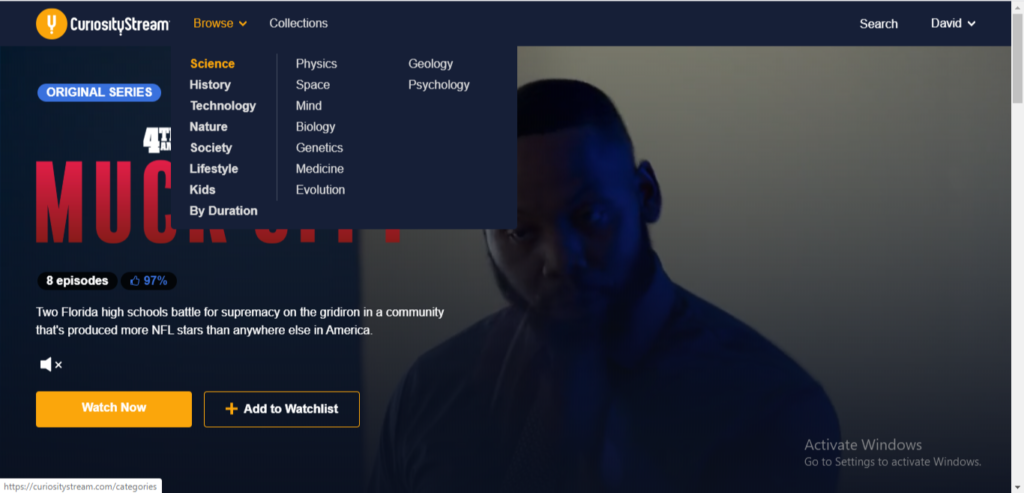 For example, under the "History" category, there's a 7-episode "American Icons" series that tells the story of men and women who have defined America and its place in the world. This documentary is originally produced by CuriosityStream.
It is obvious that the platform puts a lot of work into its content, hence, is bound to appeal to documentary lovers.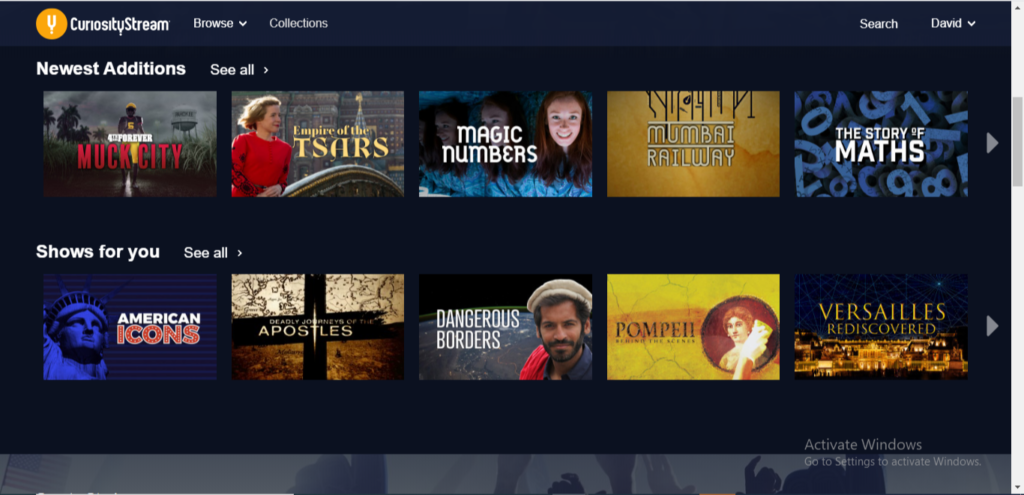 Some of the video documentaries you can watch on CuriosityStream include Mumbai Railway, The Story of Maths, Magic Numbers, Dangerous Borders, Deadly Journeys of the Apostles, The Earliest Americans, Genius of the Ancient World and more.
What Features are on CuriosityStream?
Add to watchlist: Just like other online streaming platforms (Netflix, for example), you can add documentaries to your watchlist.
Conversations: An important feature that CuriosityStream has is the conversations section. This allows users to drop comments under their favorite videos. And respond to each other's comments.
Offline Downloads: You can download documentaries on the CuriosityStream mobile app to watch offline later.
Gift Cards: Right from the platform's dashboard, users can gift another person a subscription. You just need to enter the recipient's name, email, and an optional message.
Kids Mode: From every user's account, Kids Mode can be toggled on and off. Toggling on Kids mode will exclude all content that might not be appropriate for kids. Toggling it off will show all content on the platform.

CuriosityStream's Subscription
You can subscribe to the CuriosityStream platform via two plans.
Advertisement - Continue reading below
HD Annual/Monthly (High Definition Streaming)
Price: $19.99/year or $2.99/month
4K Annual/Monthly (Ultra High Definition Streaming)
Price: $69.99/year or $9.99/month
However, there's a limited time discount currently running which places the prices at $11.99/year and $41.99/year respectively. Check here to be updated on the subscription price.
All the plans listed above include:
Unlimited watching across multiple devices
High Definition quality (or better)
Worldwide access
The subscription price is actually very impressive, especially when compared to other online, on-demand movie streaming platforms like Netflix and Showmax.
The platform also offers discounts if subscriptions are made in bulk for users who are Corporate Subscribers, Library Subscribers, K-12 Educators, and Post Secondary Educators.
Showing Ads to Paying Customers
Some content on CuriosityStream shows ads before they start to play, even to paying customers.
The platform has explained that they partner with carefully chosen brand sponsors in order to offer some of their content for free. Hence, the need to show ads. However, these ads do not disrupt the overall streaming experience on the platform. Instead, they show ahead of a program per sponsor per session.
Advertisement - Continue reading below
CuriosityStream looks like a great platform if you want a bit more educational content than you can find on Netflix. You should totally get on it, if not for the beautiful, well-researched content, then for the very cheap subscription price.