Showmax, South African-based video streaming service is a great way to keep yourself entertained. Thanks to the vast amount of African-focused and global content. Showmax allows you to register up to 5 devices on your Showmax account. However, you may only watch on two registered devices simultaneously. These are referred to as "Active devices."
If like me, you share my logins with family and friends, the number of devices linked to your account can grow exponentially, denying you the chance to enjoy your account. First, you want to warn your friends that you are about to disconnect their devices. Otherwise, the atmosphere might not be pleasant the next time you see them.
Advertisement - Continue reading below
To unlink a device, login to your Showmax account online via web browser. Click on My Account >> My Devices >> Edit.
A list of linked devices will be displayed on the page. Now, simply delete the device you wish to unlink from your account.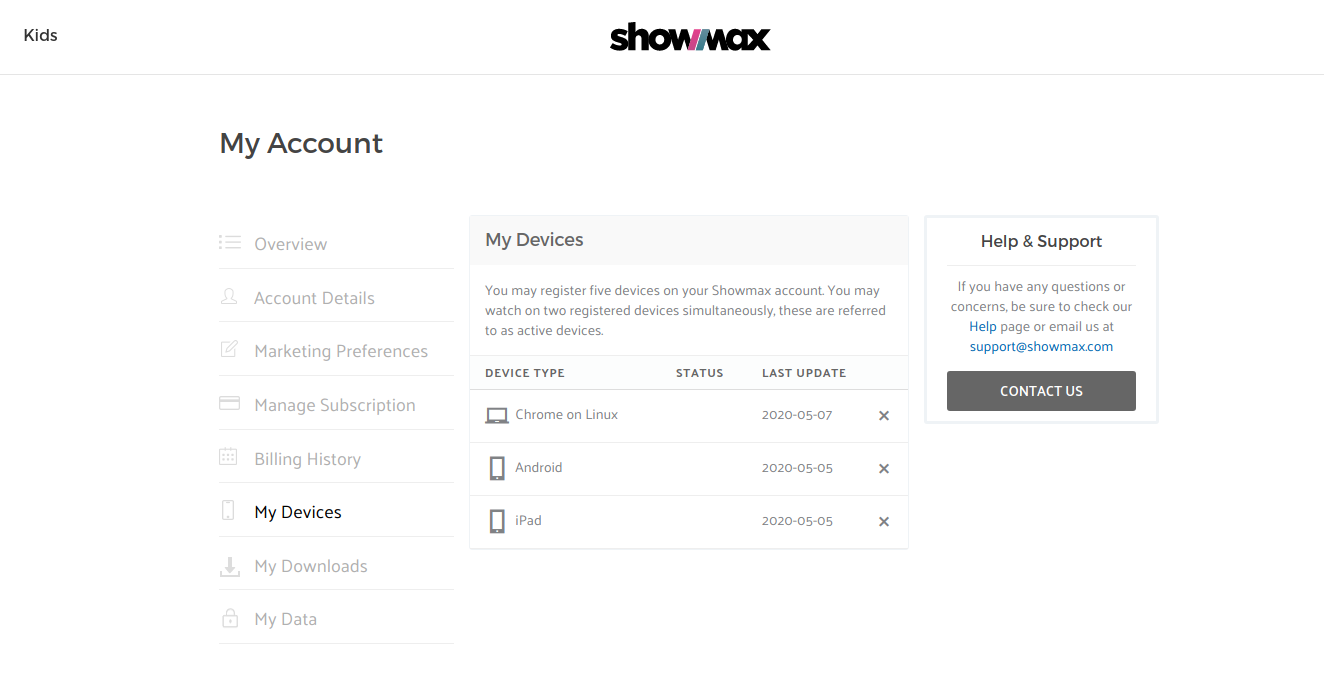 And that's all that's needed to remove devices on Showmax. You can, of course, log back into your account with that device as long as the count of registered devices is 5 and less.
Showmax isn't the only on-demand video streaming platform that allows you to unlink/remove devices from your account. Other top video-streaming apps like Netflix also provide users with this option. Do take advantage of this Setting to enjoy optimal viewing experience on your Showmax account.