While sending money across the same network has been easy in Uganda, cross-network sending of money has been a challenge mainly due to the high transaction charges. Chipper Cash, a payment platform is here to sort that. This guide will you through the process of sending money from Airtel Money to MTN Momo for free using Chipper Cash.
Downloading and Signing Up to Chipper Cash
You will need to download the Chipper Cash app from the Google Play Store or iOS app store.
Sign up by creating an account using either your email address or phone number.
Verify your account using a passport or National Identity Card. Chipper Cash is very strict with the verification process in order to prevent fraud o the platform.
Sending Money from Airtel Money to MTN Momo
Open the app and tap on Add Cash. Enter the amount of cash you would like to add then select your Airtel Number. Tap Add and input your Airtel Money PIN to authenticate the transaction.
After a few minutes, the money will be added to your account. Chipper cash will refund the transaction charge Airtel Uganda deducted from your account to your new Chipper Cash wallet balance.
To send money, tap Send on the Activity page. You can now select the recipient's contact (in this case an MTN number) or search for their Chipper cash username. You will be asked to give a reason why you are sending the money then tap Send.
It should be noted that the recipient will be required to have a Chipper cash account before withdrawals can be made.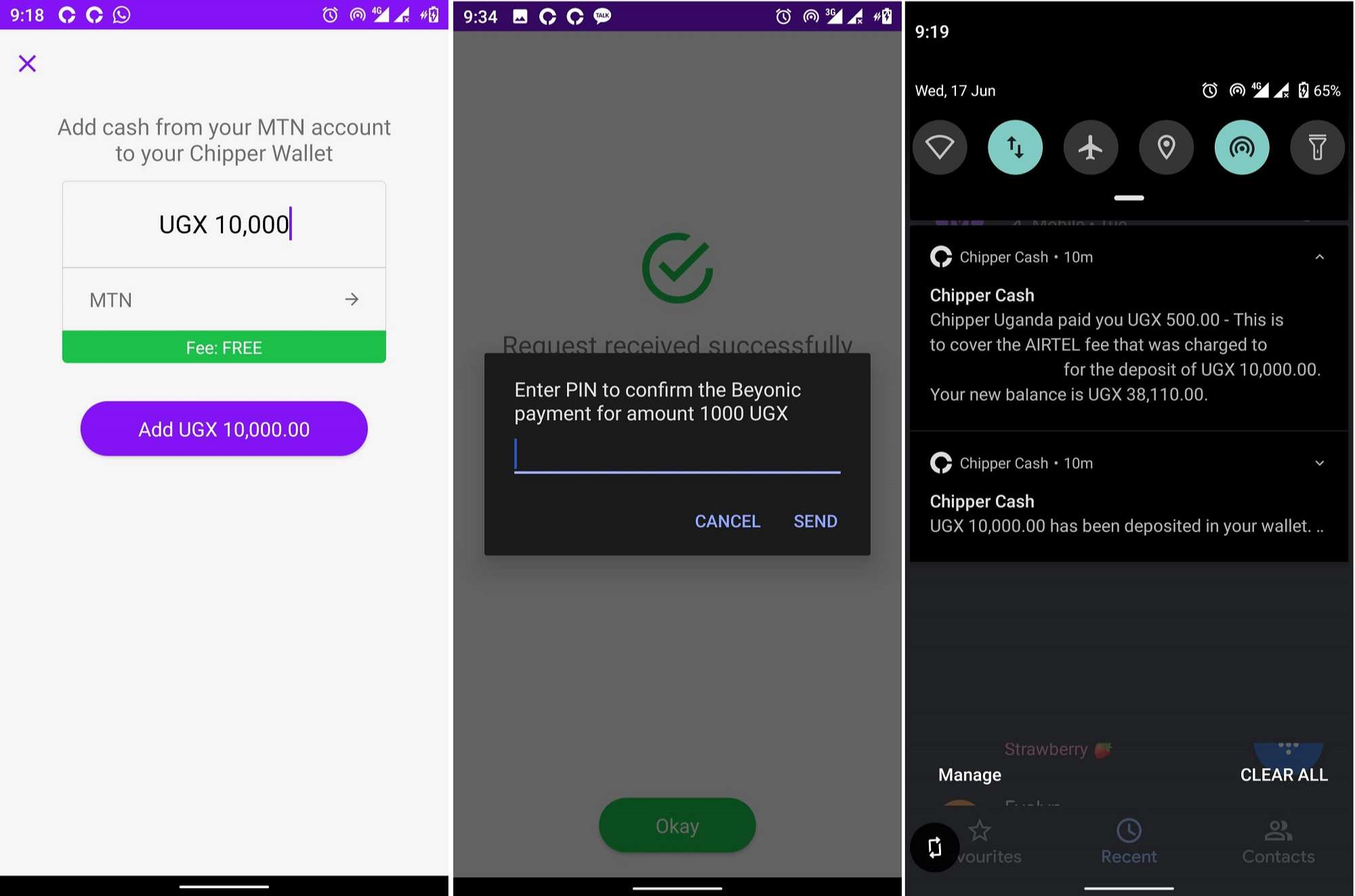 ---
Related Article: Send money from Uganda to 6 other African countries with Chipper Cash
Advertisement - Continue reading below
---
In case, you just wanted to transfer cash from your Airtel account to your MTN account, you select the Cash out option.
Click on Profile at the bottom-right corner of the app page and select cash-out.
Enter the amount you would want to cash-out then enter your MTN number. If the number is not associated with your profile, you will be sent a code to verify it.
Once done filling in, click Cash Out and wait a few minutes to have your money on your MTN account.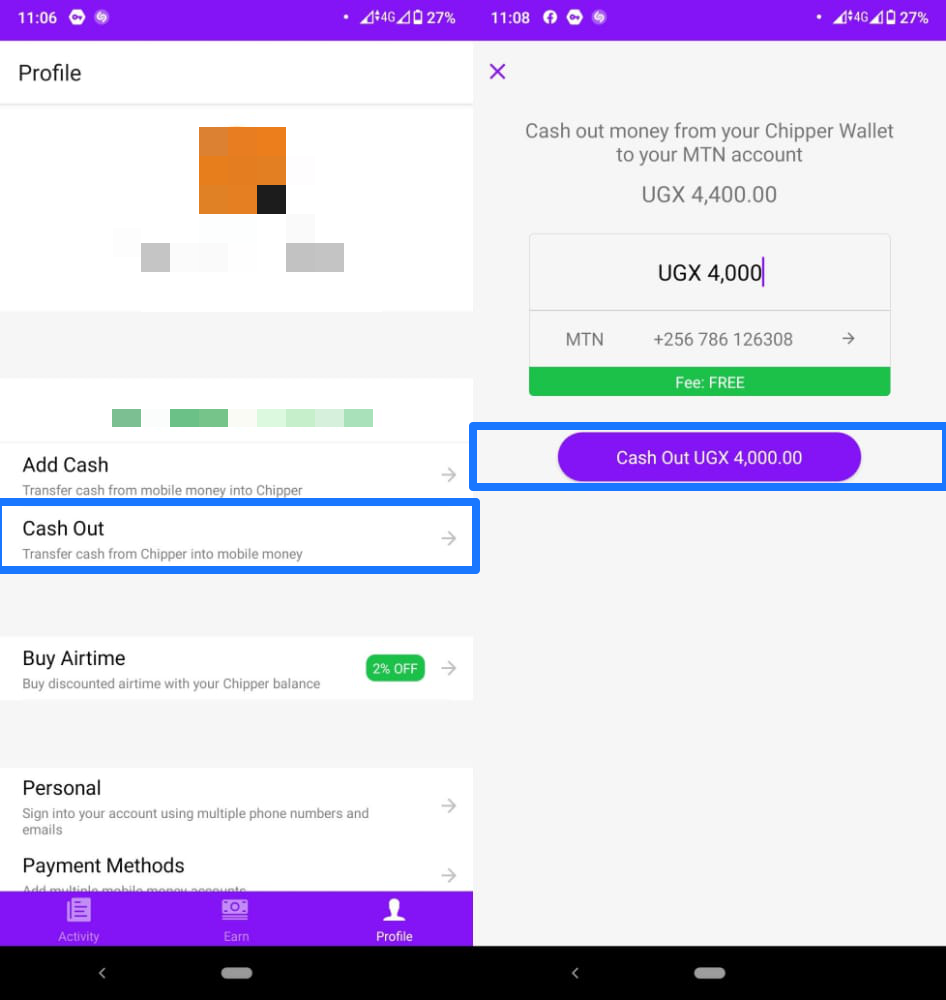 It isn't clear whether Chipper Cash will continue having free transfers but one thing that is clear is that transfer of money is free for now. Use this chance and dodge those exorbitant charges that come when making cross-network transactions.
Aside from sending money, Chipper Cash can also be used to buy airtime for any network and this attracts 2% off as a discount. You are also able to earn UGX 3,000 when people download the app using your invite link. So what are you waiting for? Create a chipper cash profile via this link and enjoy the benefits that come with having the app. Chipper Cash is also active on social media in case you have any queries for them. Catch them on Facebook and Twitter.