A few things most techies can agree on, particularly since the outset of the COVID-19 pandemic, is that podcast are here to stay. They are slowly gaining traction as an important storytelling platform both locally and internationally.
The advantage of podcasts is that they can be consumed passively as you can be doing other things, especially now that we're social distancing at home due to COVID-19 virus. A handful of my colleagues and I have made listening to podcast a part of our routine since it fits well into our daily schedules.
Advertisement - Continue reading below
Here is a curated list of top African tech podcasts. Check them out, give them a listen, and perhaps subscribe. I'll be sharing links to Spotify, Soundcloud, Apple, Google Podcast, Castbox, and other relevant links where you can find these podcast channels.
1. Downtown Avenue
Downtown Avenue is a Ugandan business-themed podcast for entrepreneurs looking for resourceful information to start and build successful businesses. Hosted by Waiswa Batambuze and Naava Gladys, the duo engage leading entrepreneurs to inspire, equip and ignite the entrepreneur in you.
My favourite episode thus far has been with a digital marketing expert, John Ssenkeezi, where they talked about the e-commerce landscape and digital marketing — how SMEs can harness the power of digital marketing to compete with established big brands.
You can listen to the conversation and more on; Spotify, Google Podcast, Sticher, Podbean and Apple Podcast.
2. Dignited Show
The Dignited Show is the flagship podcast of the Dignited Blog. We share a great wealth of diverse knowledge, especially in the product spotlight section. Every Friday, David Okwii and Solomon Obwot make sense of the week's consumer tech news across Africa. And on Wednesdays, Solomon hosts in-depth, one-on-one interviews with major technology leaders to talk about policies and startups shaping the industry in Africa.
Advertisement - Continue reading below
We have recently started an eight-part podcast series dubbed "My Life in Tech' to put human faces on some of the innovative startups, investments and policy formations driving the technology sector across Uganda.
The conversations try to answers some of the most pressing questions on entrepreneurship, bootstrapping startups, e-commerce, education, software development and demands for raising money from the venture capitalist.
Join us every week for a fun conversation about what's happening now (and next) in technology and gadgets via Spotify, Google Podcast, Ancho, Radio Republic, Breaker, Apple Podcast, and Cast Box.
---
READ ALSO: Top 6 best Mobile app for listening to Podcasts?
---
3. Mashstartup Podcast
I stumbled on this channel via Twitter because I follow Mashudu Modau, and I've been hooked on ever since. A podcast for Africa's opportunity seekers, problem solvers, future shapers, world builders and entrepreneurs hosted by Mashudu. It is a platform to encourage, empower and educate young people in Africa on entrepreneurship & business.
I have been a huge follower of Mashstartup podcast for years now and enjoy their diverse sets of conversations from startups to building meaningful business partnerships. My top pick episode thus far has been this one on "How To Build Partnerships & Quantify Value".
You can find them on all major outlets from Google Podcast, Spotify and Apple Podcast
Advertisement - Continue reading below
4. African Tech Roundup
Remember last year when Facebook announced "Libra" Cryptocurrency as their grand masterplan on how to help save the unbanked youths of Africa. Well, that's around the same time I got to know about African Tech Roundup.
I admire and follow Michael Kimani so when he was hosted to talk about the future of facebook's digital currency, I religiously stayed as a fan of the channel.
The African Tech Roundup podcast delivers independent Africa-focused technology, digital and innovation insight and analysis. The show is produced by broadcaster and entrepreneur, Andile Masuku and co-hosted by Osarumen Osamuyi.
Find them on Google Podcast, Apple Podcast, and SoundCloud.
5. Techpoint Africa Podcast
The Techpoint Africa Podcast brings you the most important stories of the week on startups, technology and innovation in Africa. Listen in every Friday morning (WAT).
They have recently started a new podcast series called "Built-in Africa" and it will spotlight African startups, innovators and everything that makes them tick.
You can find them on Apple, Google, and, Sound Cloud.
6. Power Talks Podcast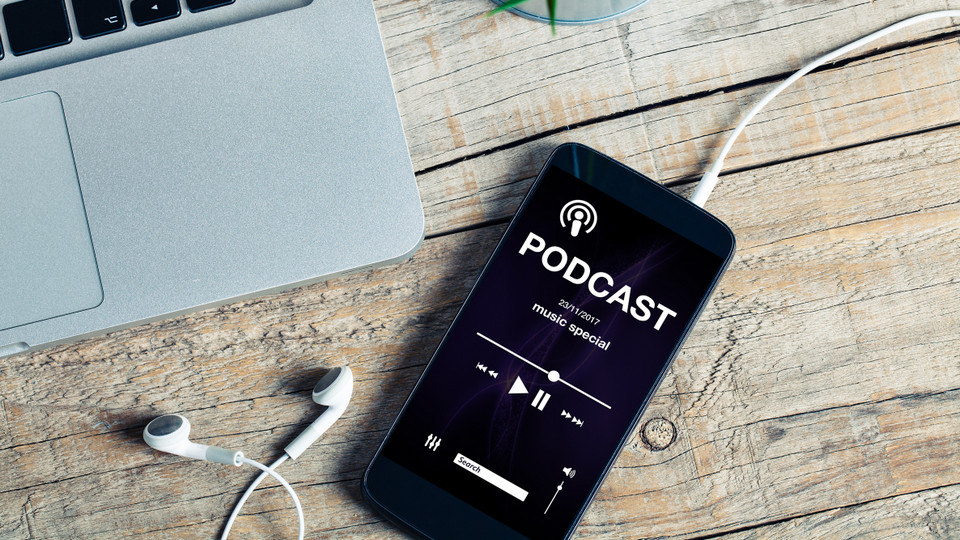 Analyzing business in Tech, Digital Marketing & New Media. A place where thought leaders discuss to guide us to understand the market needs. Hosted by Ronald Ssuna, Power Talks is a hub for anyone interested in Digital Marketing.
Advertisement - Continue reading below
Listen to them on Spotify, Apple, and Google.
7. TechCabal Weekly
TechCabal Weekly is a roundup of the most important tech news from around Africa every week. This is the flagship Podcast of the Nigerian Blog Tech Cabal and they release new episodes every Monday.
You can listen to them on all major platforms including, Spotify, Apple and Google.
8. The Business Tool workshop
The Business Tool workshop is a channel of Teesa Advisory Service, a Business Advisory firm that helps Ugandan Businesses Streamline and Structure Business Activities to achieve unprecedented Growth and Impact.
They host a lot of interesting creatives with an interesting perspective on entrepreneurship and tech. Listen to them on all major apps including Spotify, and Google.
9. Millennial Rants
Thrilling conversations for millennials on most pressing topics in their day to day life. They release an episode every Monday of every other week and you can find them on Soundcloud, Apple, and Google Podcast.
10. Terms & Conditions
Looking for a Podcast on Digital Rights in Africa? Terms and Conditions is a podcast by Berhan Taye and Neema Iyer.
Advertisement - Continue reading below
My favourite episode is "Choose Your Own Fake News" — it's about the impact of online misinformation and disinformation in the offline world. The conversations were about the real-life implications of fake news and how can you stop the disinformation.
Listen to them on all major platforms including Spotify, Google, and Apple.
This is a cursory roundup of top African tech podcasts that are worth listening to. Do check it out and let us know if there's any interesting podcast (that covers African tech) that should be on this list.