With the advent of the music streaming era that has been fueled by the increased availability of fast and affordable internet, traditional radio has taken a hit. Gone are the days when you had to tune in to a radio station for hours, waiting for your favorite track to get played. With the decline in listener-ship of radio, Podcasts continued to thrive as a means for people to still tune into conversations that they actually care about.
The following are out top picks for the best mobile app for listening to podcasts. This is by no means an exhaustive list, as most of the apps on our list aren't primarily Podcasting apps but specialized versions of streaming apps.
Advertisement - Continue reading below
Castbox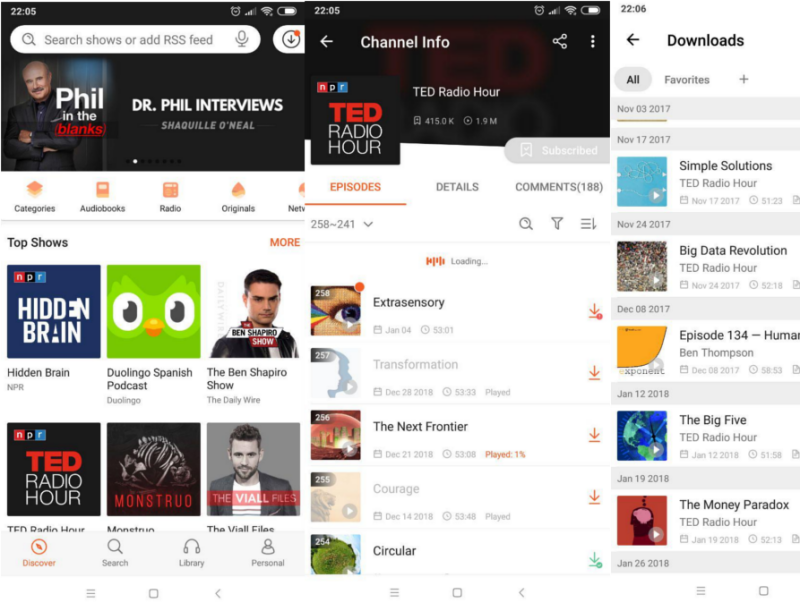 Castbox is certainly one of the top podcasting apps your phone can have. Castbox has a wide catalogue of titles up its sleeves; from my favorite the TED radio hour by NPR, to the Vergecast by the Verge, Recode decode, personal development gurus like Tony Robbins, comedian like the Joe Rogan experience to faith-based content like Bishop TD Jakes. There's something for everyone with castbox. It also supports offline listening so you download your favorite podcasts in the office WiFi and listen on your way back home. Really cool feature which is premium on other apps like Soundcloud.
Google Podcasts
Google Podcasts is a new way for Android users to discover and listen to the world's podcasts. You can subscribe to any show for free and download episodes for offline listening. All your listening is automatically synced across devices so you can pause on one device and resume on another with the Google Assistant.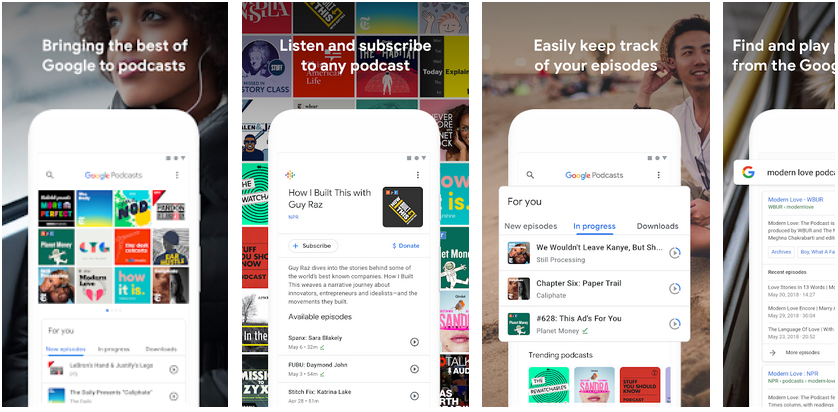 I use Google Podcasts mostly because of its lightweight nature, I mean seriously, this thing is just an extension to the Google App that's already installed on your phone. It also allows one to discover new podcasts based on your listening history and preferences and if you know anything about Google's recommendation engine that's made YouTube this popular, you begin to get an idea of just how good this app is.
PocketCasts
This has got to be the exact opposite of what Google Podcasts stands for. Pocketcasts is a podcast player that is full featured, beautiful while still remaining easy to us. It is the only paid app on this lost, going for a flat fee of Ksh 400 on the Play Store but you get a lot for your money.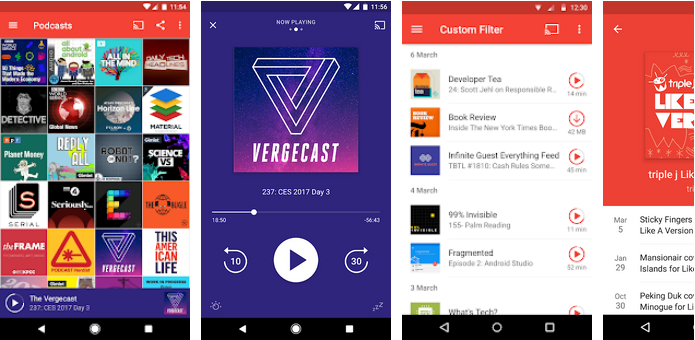 Pocketcast allows users to sync subscriptions, playback and filters are all securely stored in the cloud, ready to sync to the web app or iOS. It also refreshes frequently to check for new episodes and notifies when new episodes arrive if you opt into that. I choose to turn that off to avoid random battery drains.
With Pocketcast, you can also have new episodes downloaded automatically for offline playback. Custom filters are also available to help you organize your episodes.

Advertisement - Continue reading below
SoundCloud
If you're a music lover, chances are you've crossed paths with SoundCloud in the past. It is a freemium music streaming service for upcoming artists, DJs, your source for mixtapes and NoCopyright Music.
Few people know that SoundCloud also hosts a lot of popular podcasts. So if you haven't downloaded a podcasts app yet, or aren't ready to spend a few bucks on Pocketcast, try searching SoundCloud for your favourite podcast.

TuneIn Radio
Another app that isn't meant for podcasts but still does it flawlessly is TuneIn Radio. TuneIn has gotta be one of the most popular internet radio apps on the internet right now. It is free to use although you'll have to deal with ads.
Next time you're tuned into that dope foreign radio station, search for your favorite podcast like I did. Chances are, you just might find it. However, as this is an app that isn't specifically made for this purpose, you might not exactly get blown away by their podcast catalogue. But for the basic podcaster, this app will work just fine
Spotify
Spotify doesn't really need an introduction. It is only the world's most popular music streaming platform with support for virtually every operating system available out there. It boasts of a vast catalogue of over 30 million songs. Spotify has 170 million monthly active users and 75 million paid subscribers.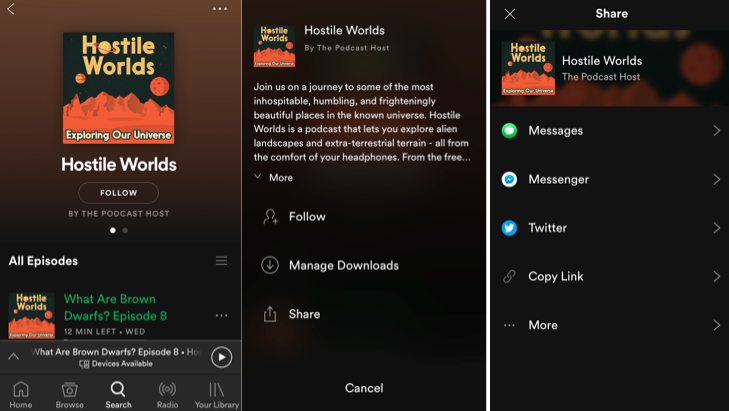 It, therefore, makes sense for any podcaster out there to post their content on this vast platform now, doesn't it? Spotify boasts of an equally impressive catalog of podcasts and is easily one of the best podcasts app out there.