2020 has been a particularly sucky year for many people owing to the COVID-19 pandemic. Coupled with the struggling global economy and the fact that many people have unfortunately lost their jobs following the resulting restrictions, you begin to understand why people's purchasing power is a little lower.
This means that campaigns such as the Black Friday are bound to get a lot of attention from shoppers who are keen to land a good deal on various merchandise.
Advertisement - Continue reading below
The 2020 Jumia Black Friday is slated to run from Friday, November 4 to November 30. During this period, you're bound to get your dream gadgets at greatly discounted prices.
Here are some of the good deals that you might want to be on the lookout for during this shopping season.
1. Vitron 43 Inch Smart Android TV
The global pandemic rages on and while the restrictions have been lifted for some, most of us remain stuck at home, working from home and generally spend a lot of time indoors.
You know what would make your indoor experience a little more interesting? A better TV.

Should you be in the market for a smarter TV experience, look no further than this Vitron 43 inch Smart Android TV.
On Jumia Kenya Black Friday 2020, this TV will retail at a rather affordable Ksh 25,000.
Advertisement - Continue reading below
2. Infinix Smart TV
Should you be in a position to add 2,000/- to your budget, we would totally recommend Infinix's new 43-inch smart TV.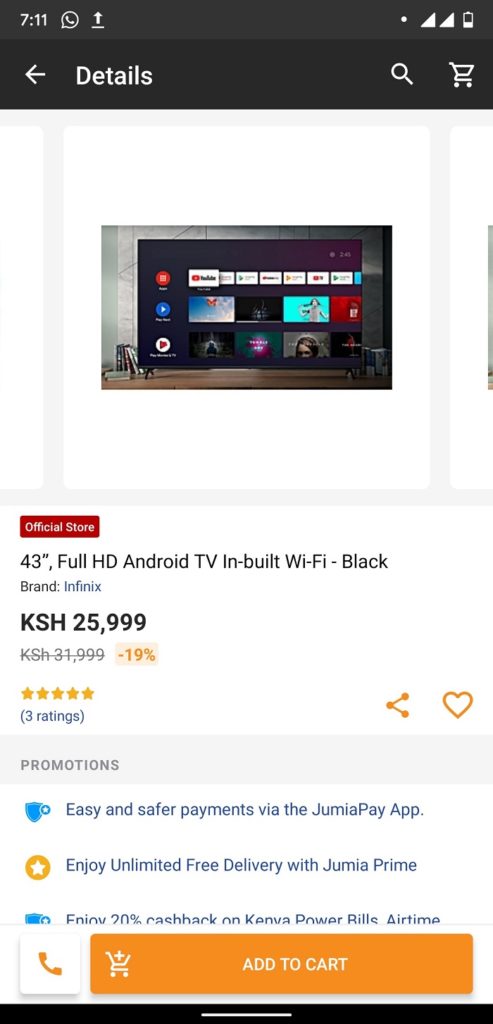 At Ksh 26,000, the Infinix X1 is one of the better reputed smart TVs in the market today. The fact that it is from one of the most popular smartphone brands we have in Kenya today even makes it a better option.
3. MXQ Pro 4K Android Box
So what if you already have a decent TV but want to 'smarten it up' a little bit? Well, why not grab yourself this budget Android box?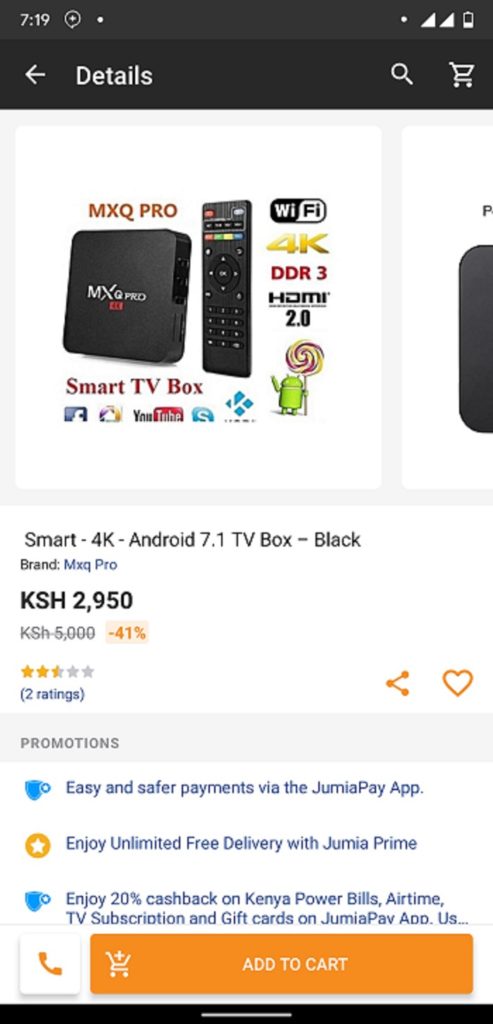 The MXQ Pro Smart 4K TV Box is available for around 3,000/- and you can get a nice little bargain (KSh 2,799) on Black Friday.
Now that we've decked out your viewing experience, what are some of the deals for smartphones that you could grab during this Jumia Kenya Black Friday?
4. Redmi Note 9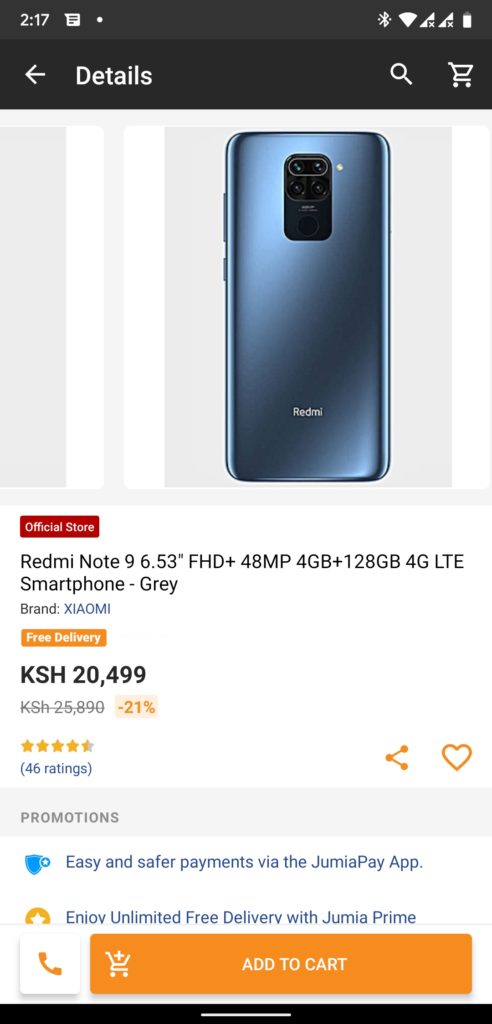 One of the best smartphone deals you can grab this Black Friday is this Redmi Note 9. This device is part of Xiaomi's 2020 Redmi Note family which means you get a lot of value for your money.
On Jumia Kenya Black Friday 2020, the device goes for Ksh 20,500, down from Ksh 25,900.
5. Tecno Camon 16
Another great smartphone deal you might want to be on the lookout for is the Tecno Camon 16. This device launched a few months ago at a little over Ksh 28,000.
Advertisement - Continue reading below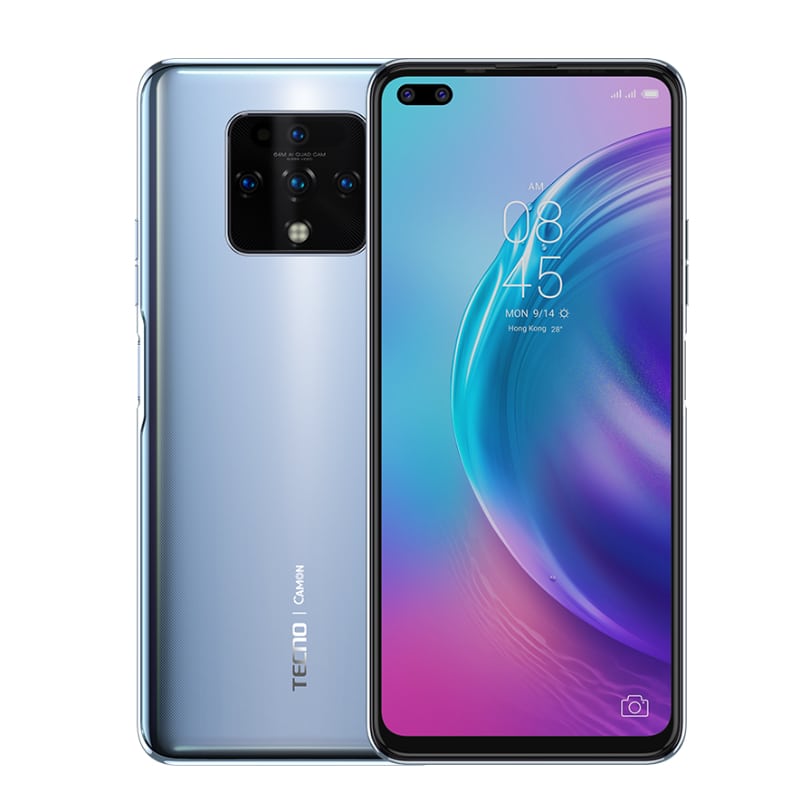 On this Black Friday, the device will retail at Ksh 17,000. This could be the best Black Friday Deal on Jumia so chances are this will sell out quickly.
6. TECNO POP 3
The TECNO POP 3 is a solid entry-level device for anyone in the market for an Android device.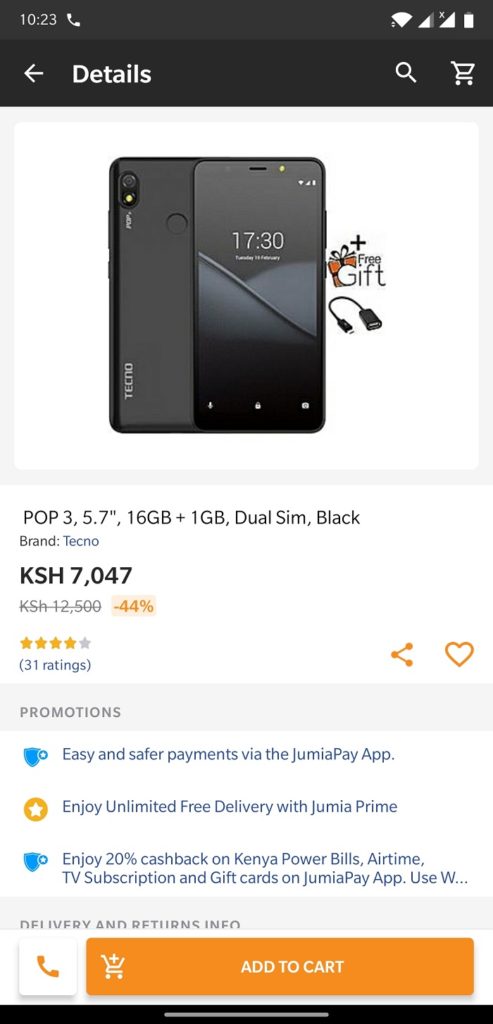 This device can is available only in 1+16GB storage configuration for Ksh 7,047 on Black Friday.
7. Ulefone Note 7
This is another great Black Friday smartphone deal, courtesy of Ulefone. This Note 7 comes with 1GB of RAM and 16GB of internal storage. This device will be available on Jumia for the entire Black Friday period for Ksh 6,500.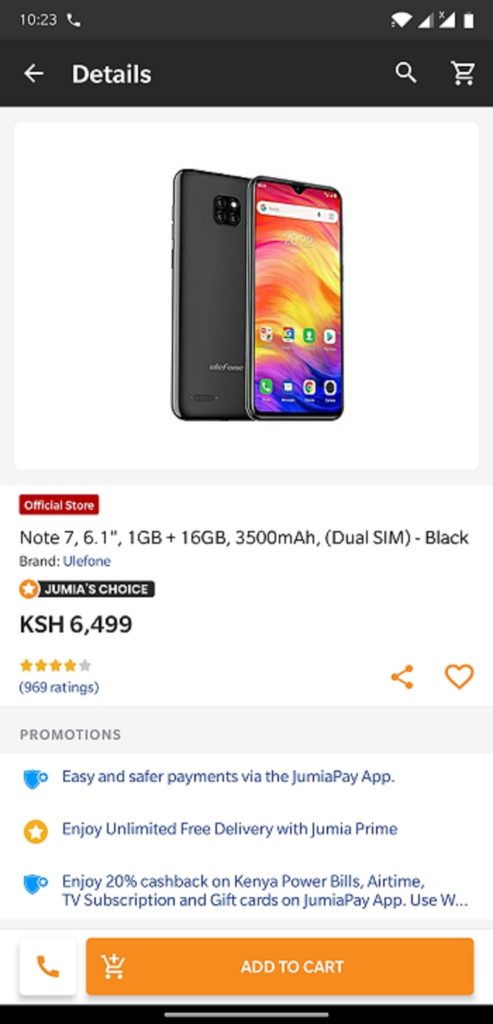 8. UMIDIGI A7
The Umidigi A7 adds a little more flare to the Android experience of the above-mentioned devices by not skimming on the specifications.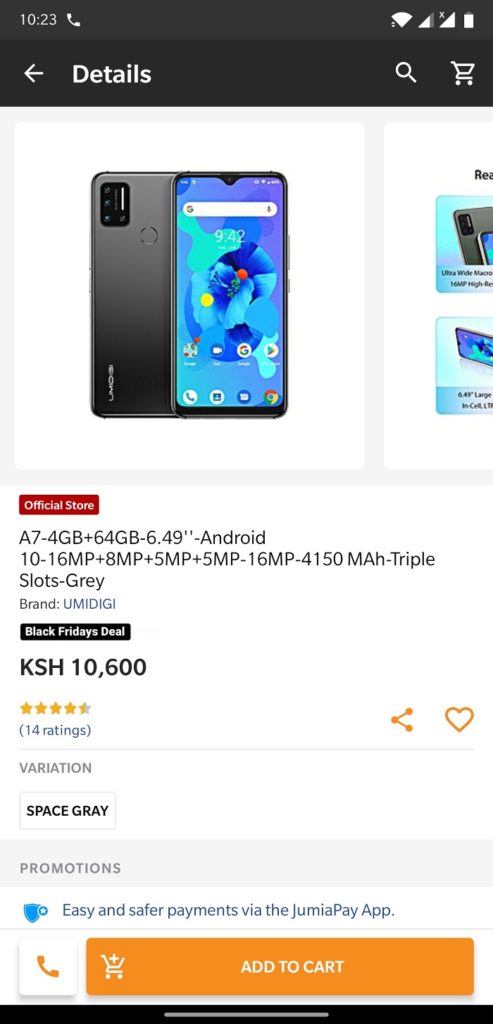 The 4GB+64GB RAM storage version of the Umidigi A7 will retail for Ksh 10,600 for the Jumia Black Friday event.
Jumia Kenya Black Friday 2020 Dates
As mentioned earlier, Jumia's 2020 Black Friday starts on Friday 6th November and should run through the 30th of November.
Advertisement - Continue reading below