Google Photos is a core part of the Google product/services ecosystem for the past few years. And this is mostly due to its free unlimited photo uploads.
Last week, reports about Google ending support for unlimited storage on Google Photos surfaced. This means that moving forward (after June 1st, 2021), all uploads would count against your remaining Google Drive storage, effectively limiting you to less than 15GB of photos— except, of course, you subscribe to a Google One storage plan.
Advertisement - Continue reading below
If you're like me—with tens of thousands of photos saved up on Google Photos, you don't really need to sweat this until sometime in June 2021. However, it pays to have an idea of how many photos you have on Google Photos and your options should Google decide to have more punitive measures.
So you want to jump ship and get all your photos out of Google Photos. How do you do that? In this post, we'll show you how to get it done.
Google Takeout
For this, we'll need to use Google Takeout. Google Takeout is a project by the Google Data Liberation Front that allows users of Google products, such as YouTube and Gmail, to export their data to a downloadable archive file.
To start, simply search for 'Google Takeout' on your favorite search engine. Alternatively, you can click here to get started.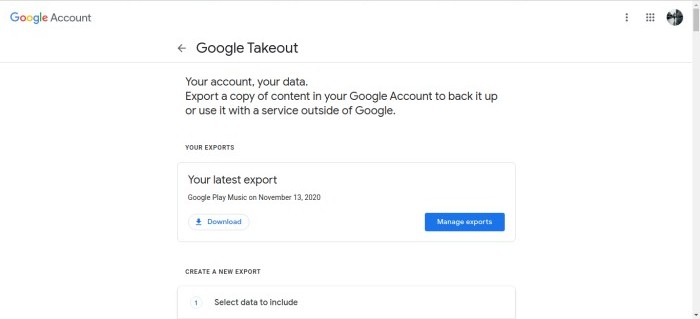 Next, you want to scroll all the way down to the Google Photos section from the listed Google services that you're signed up for.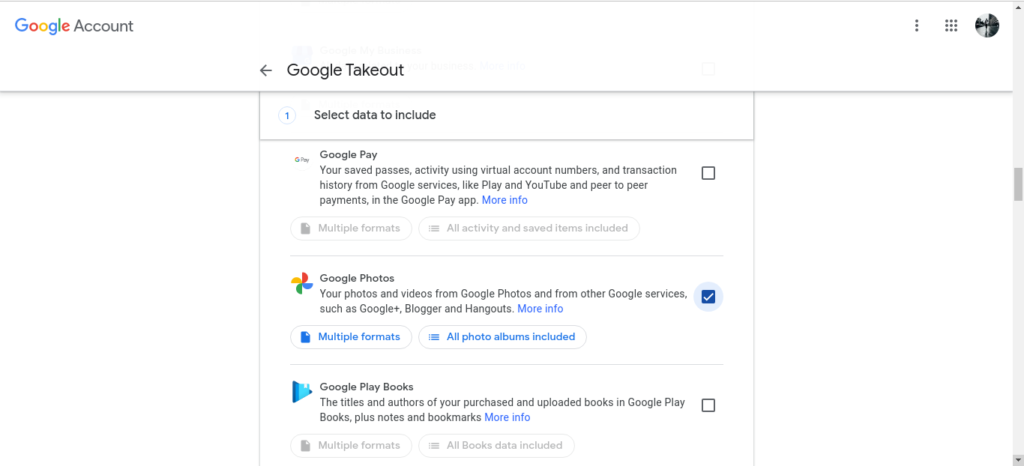 Once you find Google Photos in the list, you need to click on the little box next to it to select it, then you'll be offered a few options for your takeout.
Advertisement - Continue reading below
You can now decide whether you'd like to export everything all at once or select a few albums from the list of your Google Photos album listed.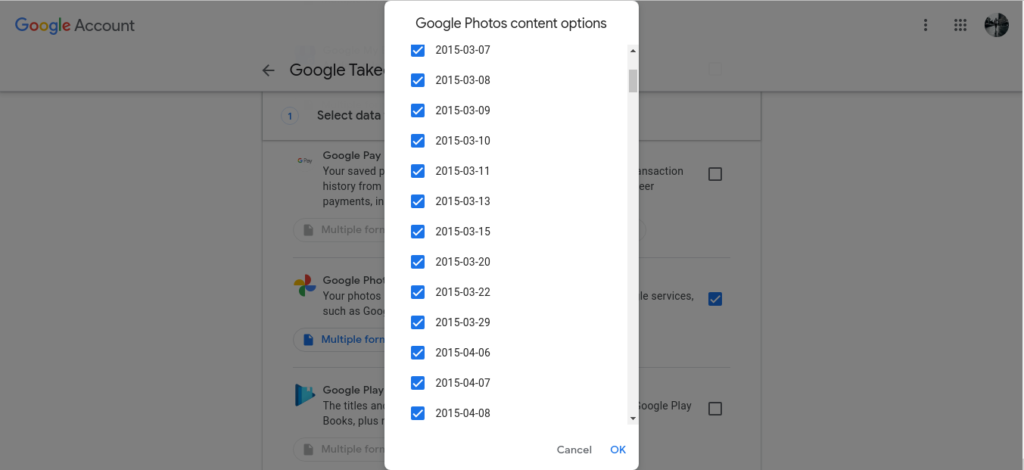 Depending on how organized (or not) you have been on Google Photos, this step could be messy and for most people, I think exporting everything and dealing with the clutter later on is a much more viable option.
Once you're satisfied with your selection, simply scroll down to the bottom of the page and click on Next step to proceed.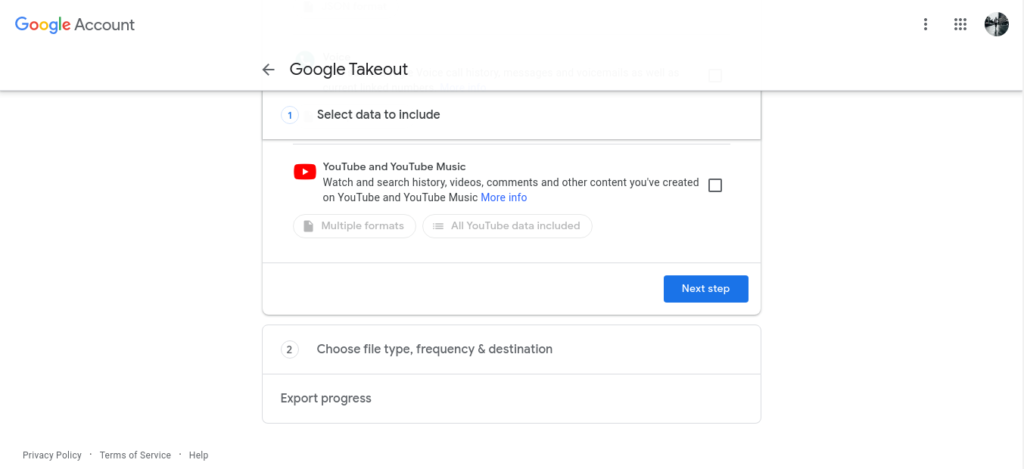 Select Destination of Google Photos Export
The next step allows you to select how you'd like your photos to be delivered to you. Google is kind enough to offer you options such as transferring everything to other cloud storage platforms like OneDrive, Box, and Dropbox.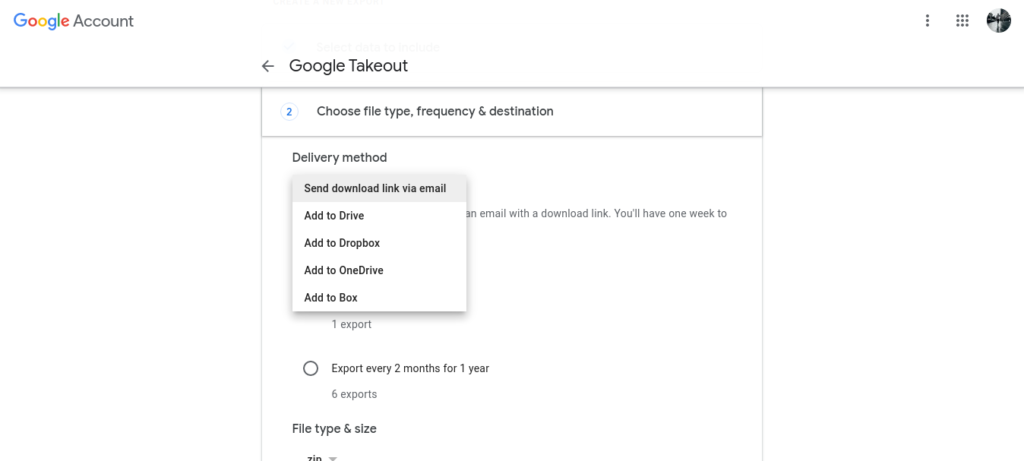 If you just want to download your photos to your hard disk, select the first option that offers you a download link (i.e. Send download link via email). Should you want them transferred to any of the listed cloud services, select whichever one you want and you'll be redirected to their verification window.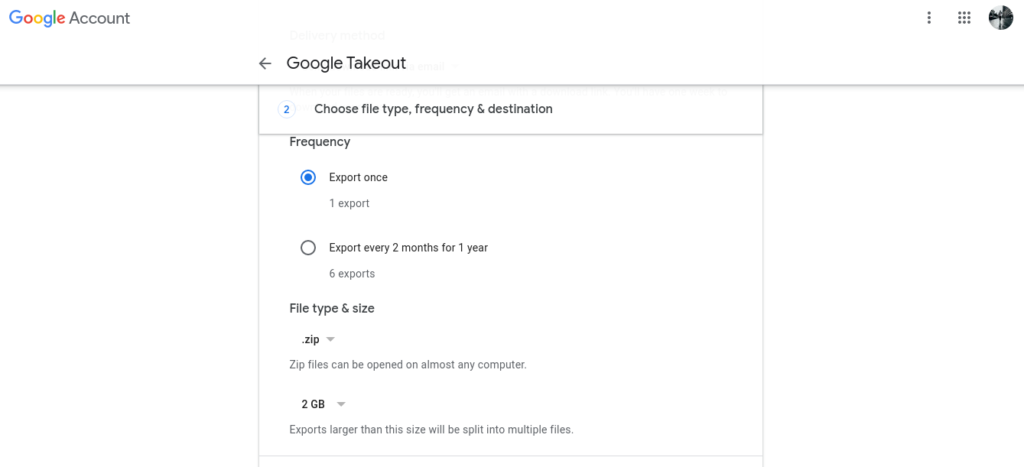 Next, you'll need to set parameters of the file format and file size that you'd like your content to be delivered to you. To be safe, we'd advise you to select around 2GB size in zip format as these are safer and less likely to get corrupted.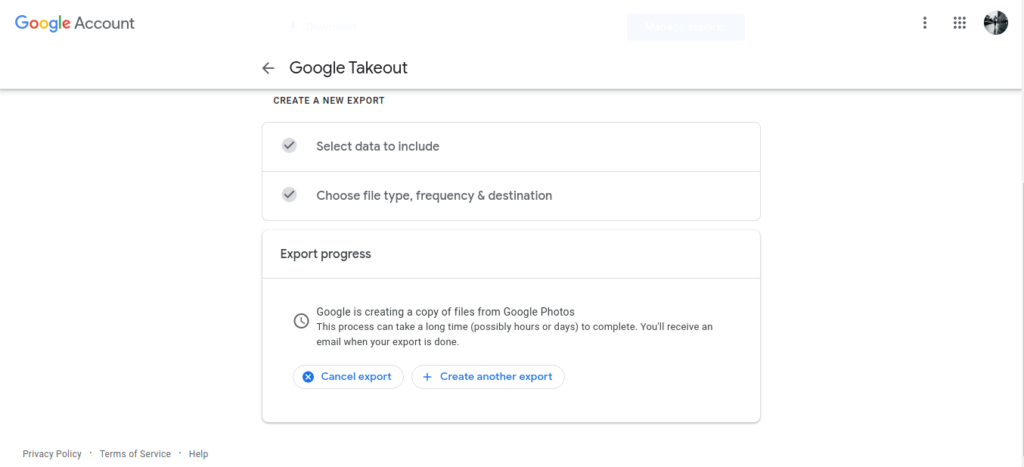 And that's it! Google will create a copy of your Google Photos for you in the background.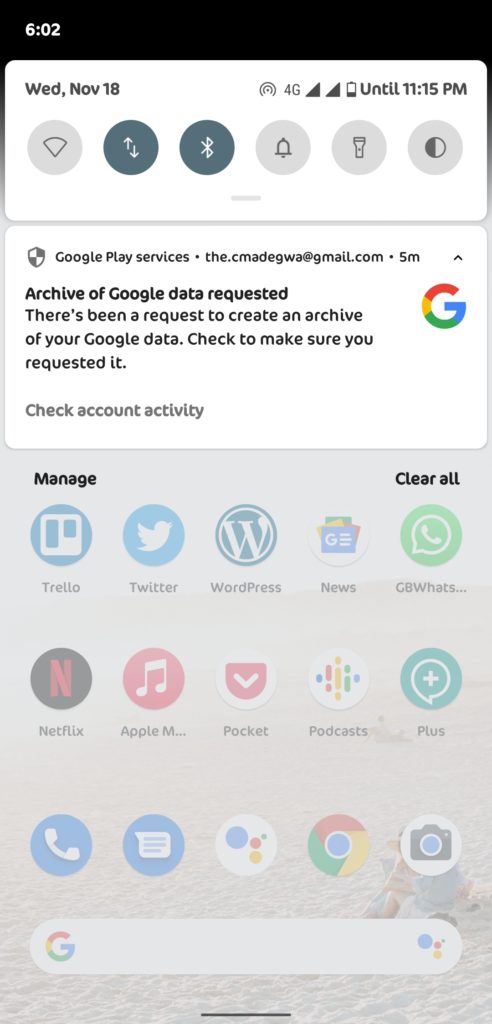 If you're on Android, you should also get a message notifying you that the Google Photos archives have been requested.
Advertisement - Continue reading below
Depending on how many photos you had, this could take a while. So, keep an eye out for an email notifying you that your Google Photos export is ready to download.
Google has really made this step simple for its users. It is almost as if they know people will jump-ship once the free unlimited high-quality storage option is scrapped.
Either way, it is really nice to see that users won't have to jump through hoops or involve third party online tools to export their Google Photos.