Customizing the days and time slots you're available gives you full control of your time. Business Scheduling Software is a widely used technology, and many people are seeking time-saving, reliable software solutions with blocked time settings, branding, and links. Calendly comes in handy to fill the gap.
What is Calendly?
Calendly is a Software as a Service (Saas) platform that allows people to schedule meetings and events at a mutually workable time without the need for back-and-forth emails.
Advertisement - Continue reading below
Individuals or businesses can use the platform to schedule team meetings, video conferences, and more for customer support, recruitment processes, and sales.
Users share a Calendly link that shows all available dates and times. Then invitees can choose from the available times knowing both parties will be available. With more than 10 million users across the world, Calendly has grown to become one of the world's top 100 private cloud companies.
Supported Platforms
Calendly is rich and it's one of those companies that have explored all options to capture a user base of over 10 Million in their 9+ years of existence. These are the available download options;
Getting Started
To do this, you may want to connect or sign up with your Gmail here and I will be using the web version in this article.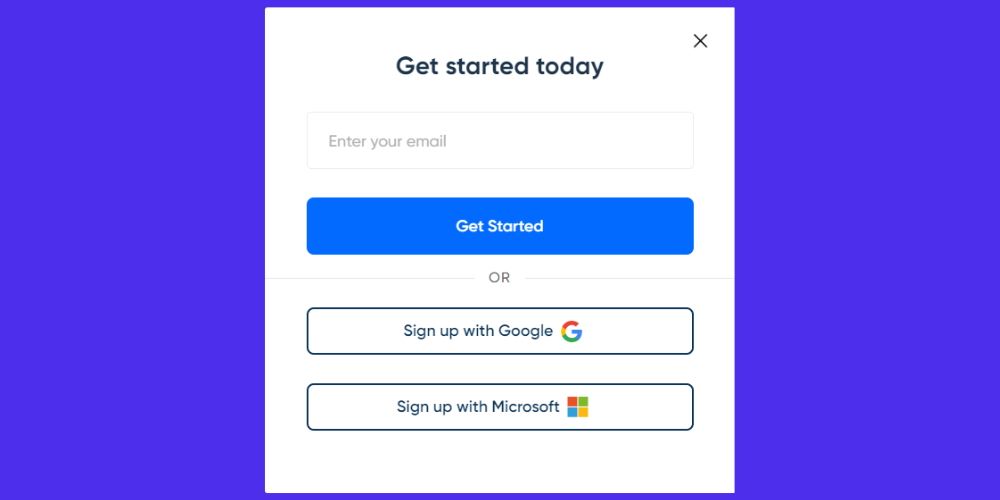 Then connect the Google Calendar here so that they are in sync and do not conflict with your existing schedules. Let me re-connect mine;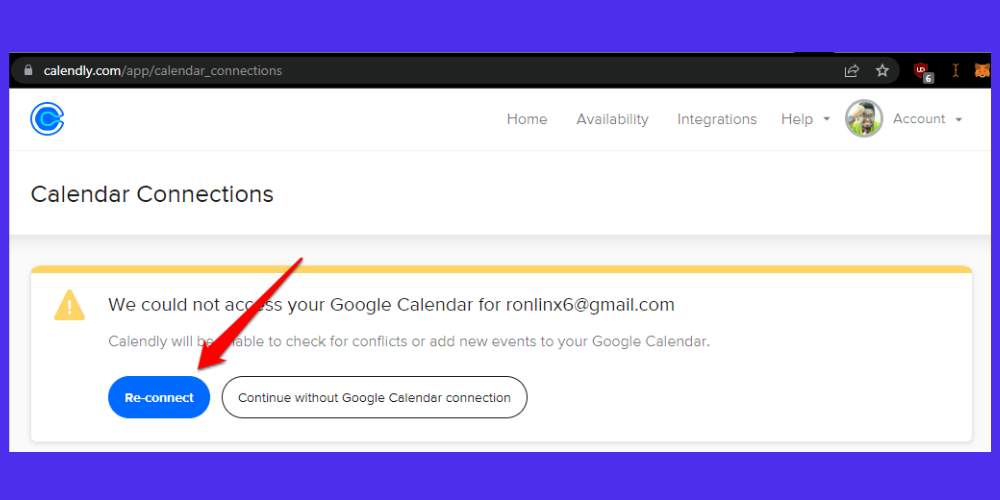 Calendly Tabs
Calendly has 4 major tabs that you can utilize to suit your needs;
Advertisement - Continue reading below
This shows you the current events you have created and those available to you depending on the version you are using.
Here, you will see all the scheduled events connected with your account.
Automate all the work you do around events, such as text messages when events are booked, email reminders before events, and more. You can start with a commonly used workflow or create your own.
Routing forms let you gather information from someone upfront and direct them to a specific booking page or website based on their responses.
---
Related
---
Creating An Event
Define the type of event you want people to schedule with you. This includes the duration, location, and availability. In the freemium version that I am using, you are only able to have 15 minutes only. If you wish to have more time, you must upgrade.
By default, someone can connect with you in an anonymous 15 min event. You can also create a new event with details, let's try;
Click "New Event Type" under the "Event Types" tab.
Choose from these two basic options that are available, I will go with "One-On-One";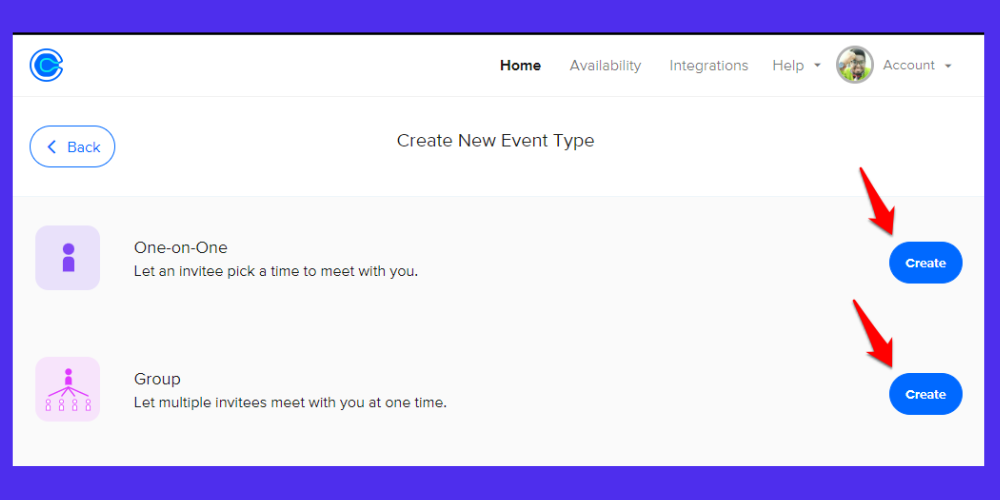 Give it a title; I will call mine "Interview"
Select the location
Now, the location is how you are going to meet, and there are options available to suit your event type.
Advertisement - Continue reading below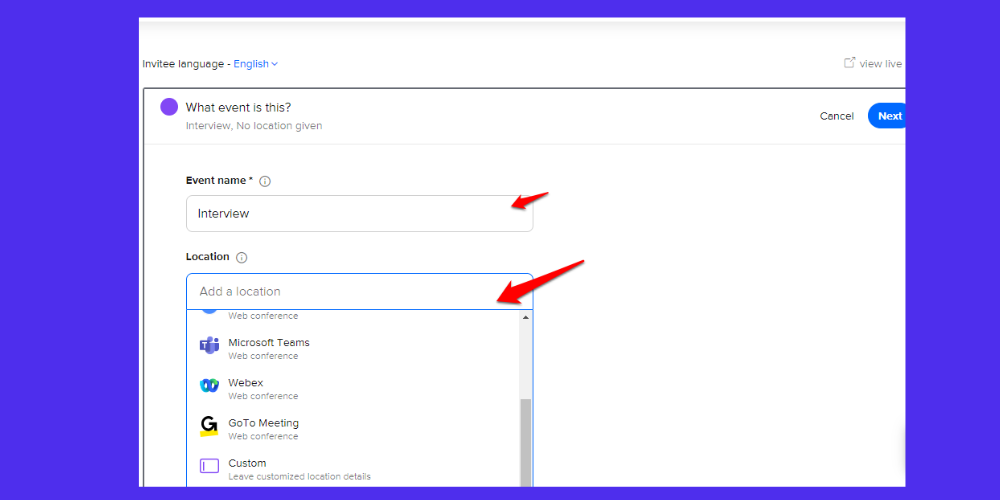 Enter the rest of the details; Here you can customize the color too.  Select "Next"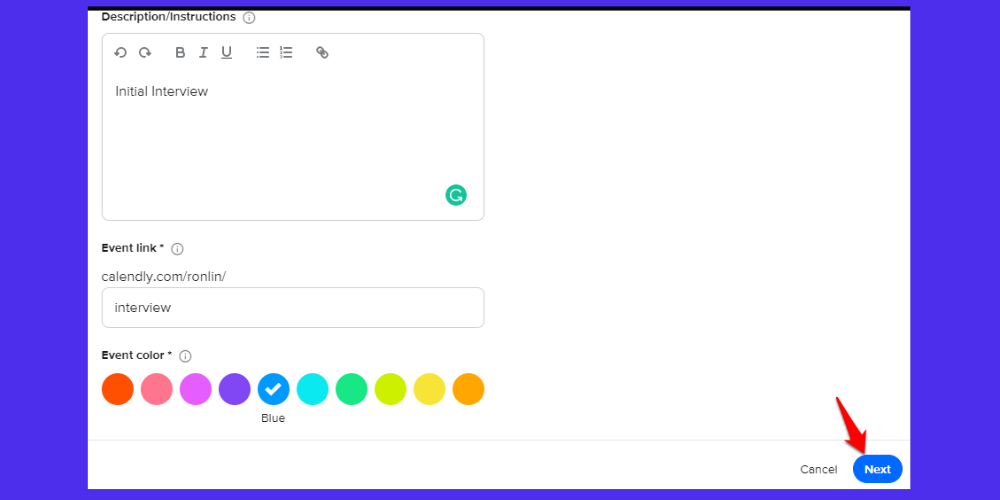 In this next section, you can select your customize hours (when available) or use the existing 9-5 Schedule.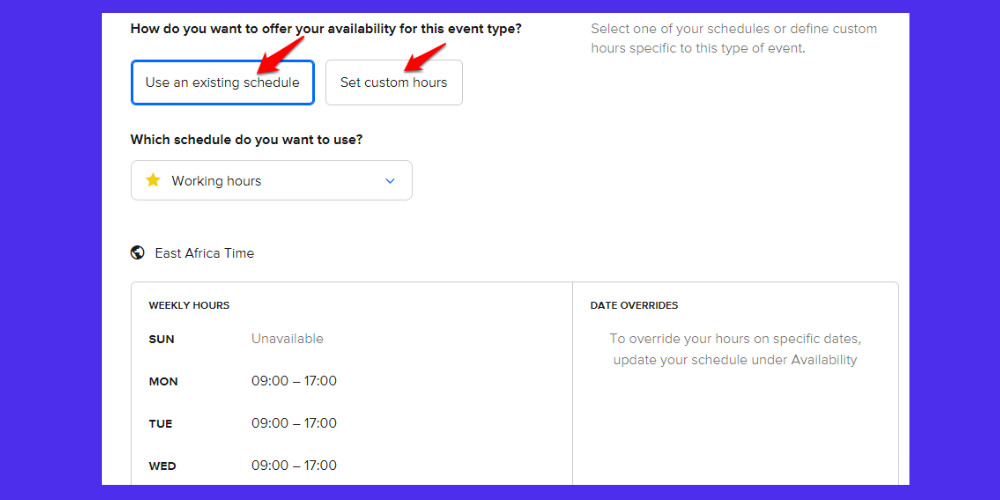 You can leave the rest at default and select "Next" to finalize; After creating it, it will pop up under the events and you may want to turn off the free 15 minutes event type to enable this one.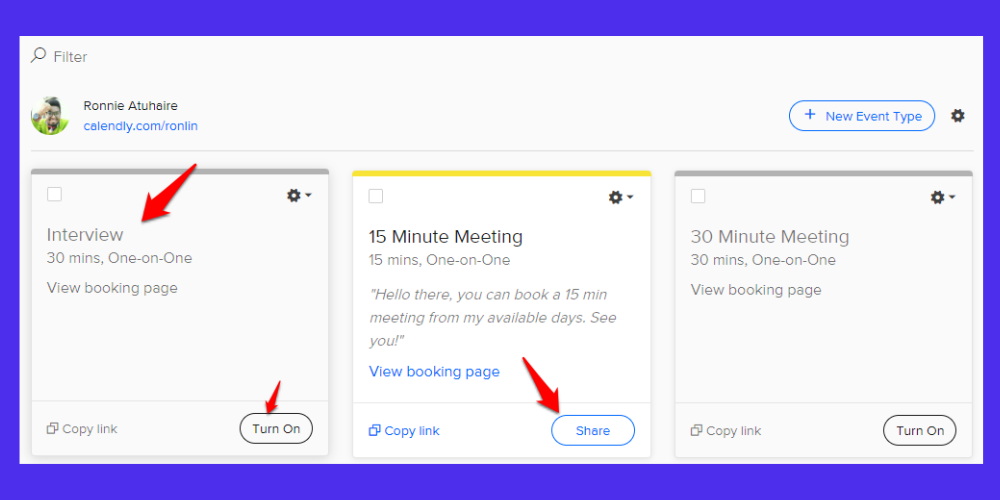 Your Basic free subscription allows 1 event type. To use this event type, you can upgrade your subscription or turn off your other free 15-minute event type, then turn on this one.
And boom, that's it! You have successfully created your first free customizable event with Calendly!
Pricing
These are the available options and we are currently on 'Basic' as per this tutorial!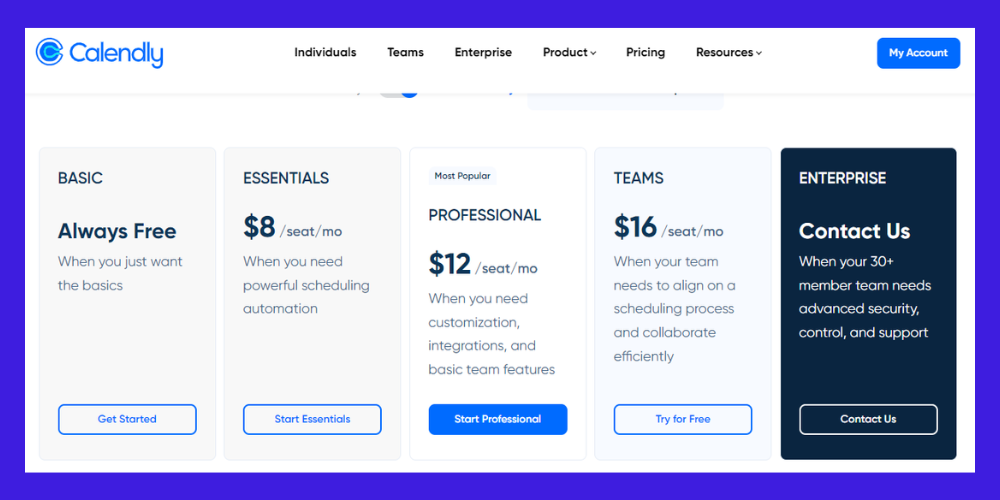 Calendly Alternatives;
Other alternatives that you could try out include;
Sprintful – most flexible, on-brand appointment scheduling software.
Doodle – Another common alternative
Vocus – simple 1-on-1 meeting booking.
YouCanBook.me – personalized booking page.
HubSpot Sales – appointment & meeting scheduling component of HubSpot.
Mixmax – quickly book meetings sans back-and-forth.
Meetingbird – less scheduling, more doing.
There are more tools that you could obviously find online to suit your needs.
Conclusion
Calendly's latest mobile app updates let you take scheduling automation everywhere. Share links, reschedule meetings, and set availability on the go. Calendly is the modern scheduling platform that makes "finding time" a breeze.
Calendly is simply a virtual availability and booking app used to schedule meetings, appointments, and events for individuals and organizations. Using this cloud-based app, you can make scheduling time with your clients easy.
I personally love Calendly because of its interoperability nature, and multiplatform besides the rich future integrations you can make with it.
Advertisement - Continue reading below