Here's a full review detailing our experience with the Nokia 2.4, one of the best Nokia smartphones to buy on a very low budget.
We gave our comprehensive first impression of the device when we unboxed it over a week ago. This time, we're taking you on a full ride. We'll walk you through our first-hand usage experience in this review.
Advertisement - Continue reading below
Gaming and Performance
The first thing I did when I got the device last week was to download a bunch of different (light & heavy) games from the Play Store to test run the MediaTek Helio P22 chipset.
My experience gaming on the phone has had it all. Every possible emotion and feeling; from many blissful highs to some distressing lows. Generally, I time and again witnessed lags and stutters during gaming and even light multitasking which involved switching around apps.
This boils down to the fact that I have a 2GB/32GB variant of the phone which leaves me with about 700MB of reusable RAM. This explains why extensive heavy-duty actions weren't as smooth as you'd find on mid-range smartphones with higher memory.
The system UI would certainly misbehave when certain heavy apps are in the memory. Furthermore, of the available 32GB, 11GB was occupied by some system files. I pretty much used up about 64% of storage in one week installing a bunch of my apps and taking photos. I highly encourage you get the 3GB RAM /64GB model if it's available in your region to avoid the issue of storage space.
In retrospect, light games (like Candy Crush, Temple Run and the likes) work perfectly fine. Similarly, high-end games like PUBG, Call of Duty and Need for Speed runs fine under low graphics and high frame rates. PUBG Lite is also playable even in smooth graphics and extreme frame rates but your gameplay will be subject to frequent stutters. Personally, the touch controls made my gameplay experience highly abysmal.
Cameras: Passable Image Quality
Initially, I had a bad first impression with the camera quality but all that has changed during the cause of the week of trying out the Nokia 2.4 cameras. The only thing worth saying is the 5MP front camera has kept the disappointment alive but the 13 megapixels back camera took some decent impressive photos.
Advertisement - Continue reading below
Most standard daytime shots looked excellent. Nokia 2.4 takes bright and really good photos, the colours are true and in most cases, sharpness was on top-notch. It's only when you zoom into these images, you find out that details aren't that great.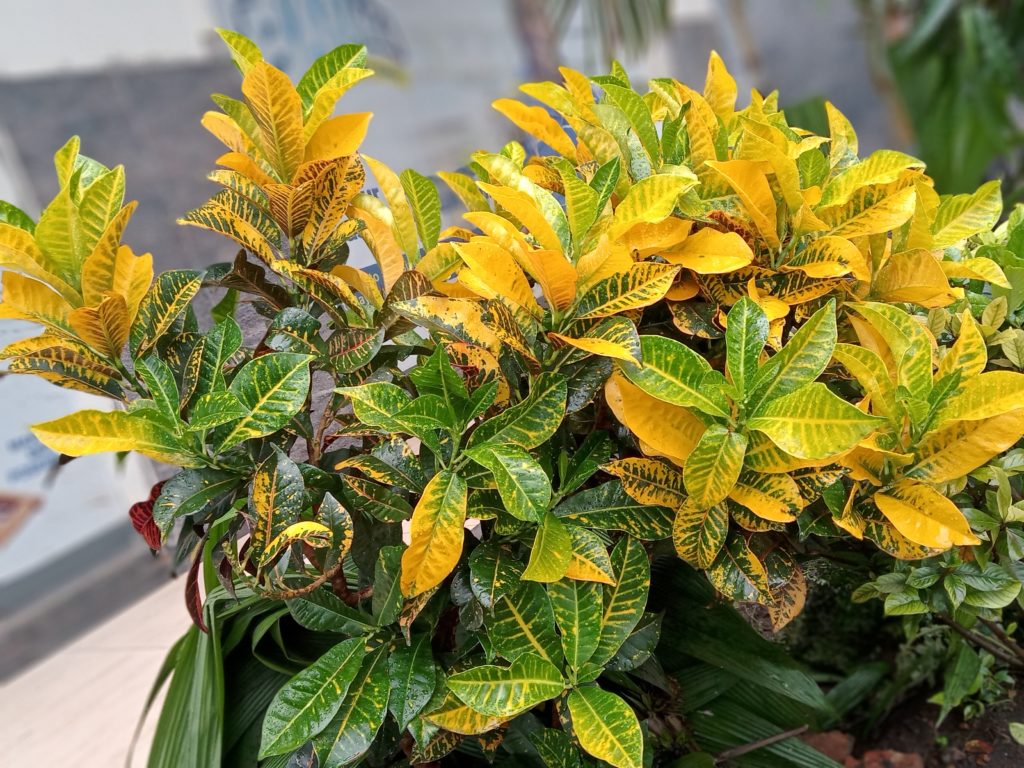 All the skyline and river shots below are spot-on in their accuracy. Zoom in on a building and you'll see plenty of detail—plus some noise too. 
Most distant objects are poorly captured. My only criticism is that the Night Mode needs some work. The 2-megapixel depth sensor doesn't do any noticeable job under low light environment. 
The Portrait Mode has been extremely profound for me. Focusing on the subject was pretty fast. It also blurred the entire background of an object and delivered clear photos better than I expected. It has actually become my go-to camera mode on the Nokia 2.4
The images above have been resized for bandwidth. You can view the originals here. You'll also find pictures indoor pictures, selfie shots, and night photo samples when you open the link.
Operating System: Stock Andriod Experience 
Gone are the days when smartphones were competing only on the hardware front. That is changing fast as smartphones are becoming an integral part of our lives. In as much as consumers value hardware and physical specs, they also seek an intuitive and native software experience.
And honestly, there are few Android brands that offer this. Nokia, a veteran in the smartphone industry, is one of them.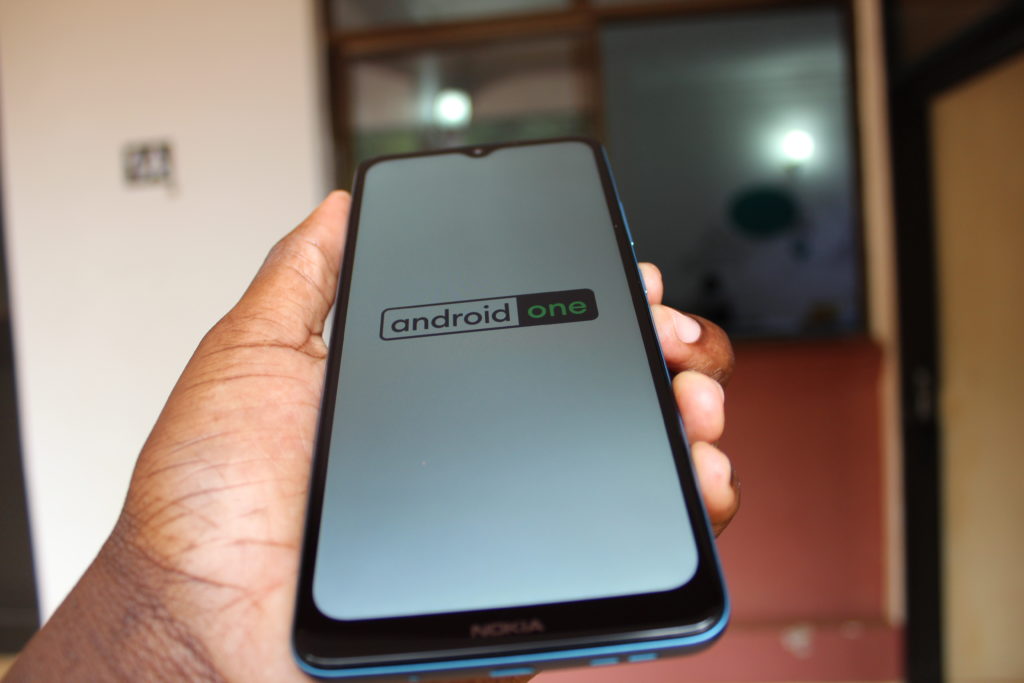 The Nokia 2.4 is a part of the Andriod One program from Google. This gives it the added advantage to receive updates and new features whenever Google decides to roll them out. It's evident on the box of the Nokia 2.4 gadget which promises up to 2 years software updates i.e Andriod 11 and Andriod 12 presumably.
Advertisement - Continue reading below
My experience using the Andriod One skin has been phenomenal. The only thing that took longer for me to get used to is the Dot notifications on apps. I was so used to seeing unread count-number on an app's icon. However, it was a clean Android experience that's interesting to experience on the an entry-level device such as the Nokia 2.4.
Battery
Expectations can often make or break a smartphone. I had very little from the Nokia 2.4. Surprisingly, however, it exceeded my expectation. The 4500mAH battery life is superb till this point. I managed to get up to 1 day and a half from active usage—gaming, heavy internet usage, and other intensive activities.
Such levels of stress-testing was to determine the battery's strength. I doubt a normal user would put the phone to such heights. From my test, it's safe to peg the Nokia 2.4's battery life at 2 days.
Nokia 2.4 Price
The Nokia 2.4 cost 485,000UGX in Uganda on Jumia. The same unit (with 2GB RAM and 32GB ROM) retails at KSh 13,999 in Kenya. The 3GB/64GB variant, on the other hand, retails for KSh 14,699 on Jumia Kenya.
Verdict
Far off in the future, when historians are writing books about comebacks in the phone industry, there will be an entire chapter dedicated to the Nokia brand. Of that, I am certain. We simply can't overstate its importance.
The Nokia 2.4 is the ideal smartphone for people who don't care about themes, fonts and other customizations. For older users, this may be the ideal combination, along with a brand name they are familiar with. Younger users, however, would want more features, tweaks, specs and performance. 
To wrap it up, this could be the best Christmas present to anyone above the age of 30. From friends, colleagues and family during this festive season.
Nokia 2.4 Key Specifications
Display: 6.5-inch 720 x 1600 pixels IPS LCD screen.
Dimension: 165.9 x 76.3 x 8.7 mm
Weight: 195 g
Network: GSM/WCDMA/LTE
OS: Stock Android 10 (based on Android One)
Processor: 2.0 GHz Cortex-A53
Rear camera: 13 MP lens and 2MP depth sensor with Flash
Front camera: 5MP lens
Battery: 4,500 mAh
Sensors: Fingerprint, Ambient Light, Proximity, and G-Sensor
Bluethooth: 5.0
Advertisement - Continue reading below