Let's start this off with a short story. A young CEO from Uganda went on a business trip to Burkina Faso. On reaching there, he found that many of the people there spoke English and he wasn't able to even order a cab to his hotel. With the help of his phone, he was able to have a bilingual conversation with the residents. Thanks to Google Translate.
Google Translate allows you to have conversations in real-time with someone who speaks a different language. In this article, we'll walk you through the process of getting it done.
Advertisement - Continue reading below
Starting the Conversation
If you do not already have the Google Translate app, install it on your smartphone.
Open the Google Translate app.
At the top, tap the languages shown and then select the languages both of you speak.
Tap Conversation and then say something.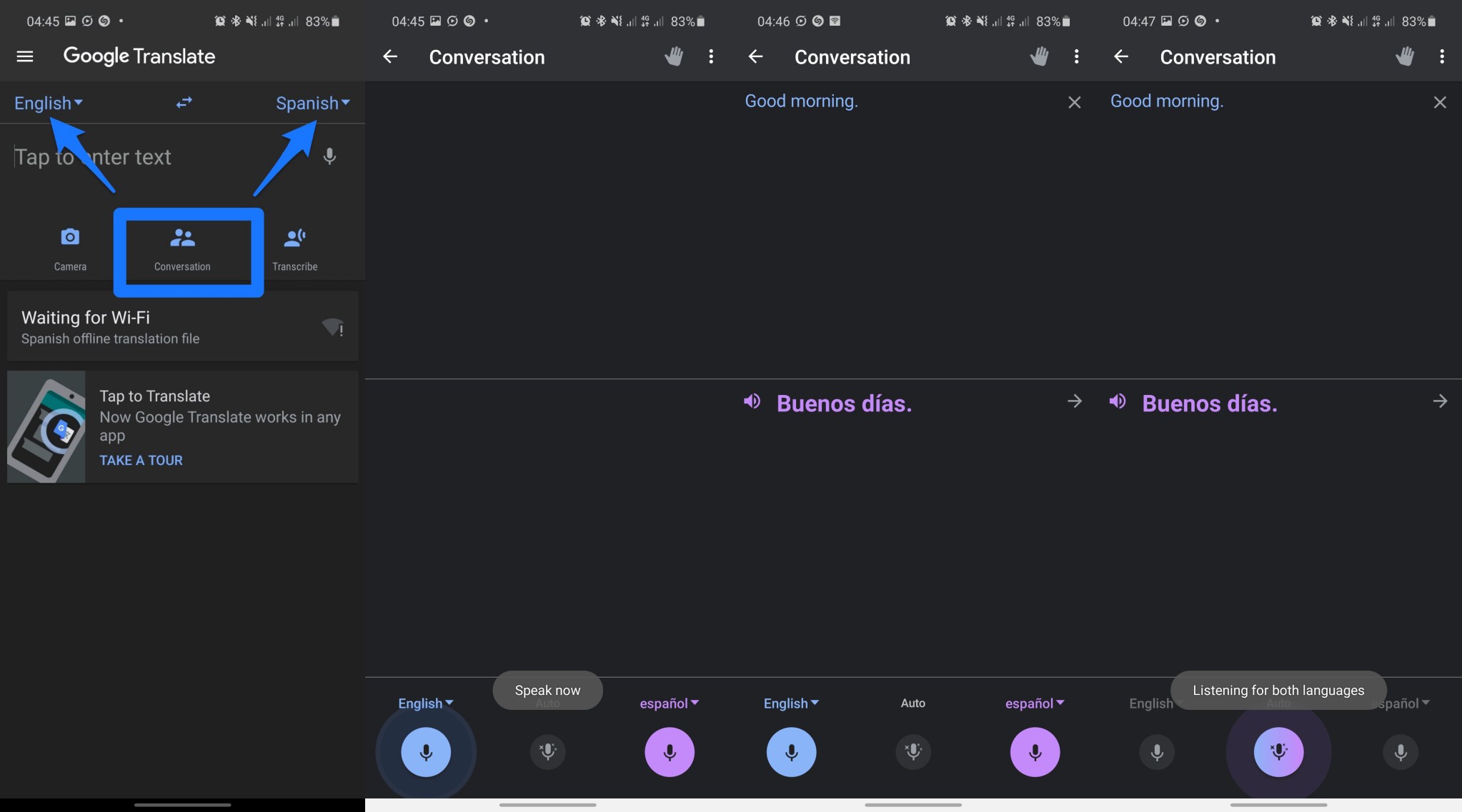 ---
Related Article: How to use Google Translate app offline without an internet connection
---
Talking and Translating
If you want to have anything said in either language translated into the other language, select Auto.
To stop or start translation in one language, tap the microphone next to that language
If you want to hear a translation again, tap the top text box.
To stop translation, at the top left, tap the back arrow.
Note: Google Translate doesn't support all the languages in the world. It currently supports 13 African languages plus many more others. Visit the Google Translate help page to find out which languages are currently supported.
You don't have to struggle with communication simply because the other party doesn't understand the language you are speaking. Get your phone out, launch the Google Translate app, and enjoy the bilingual conversation.
I am almost certain that Google will only keep adding more languages to the Google Translate app. Have you used Google Translate to have a bilingual conversation? How was your experience? Share with us in the comments section below.
Advertisement - Continue reading below