Some months back, Google rolled out a new feature on its search engine. This feature lets users create a 'virtual people card' that shows up on the search engine result page when people search for their names on the platform. Basically, it fosters discoverability.
For many people—entrepreneurs, freelancers, professionals—getting discovered on Google search is quite a task. That makes this new feature quite relevant, given that many people share the same name and surname which makes various profiles very hard to distinguish.
Advertisement - Continue reading below
In this post, we will show you how to create a virtual people card for yourself in Google search. It's a very easy process.
---
READ MORE: How to Search by Image With Google on Android, iPhone & PC.
---
Create Your Virtual People Card on Google Search
1. Access Google search via browser or with the Google search app. And type Add me to search in the search bar.
2. The results page displays a notice that says "Add yourself to Google Search". Tap on the Get started button to proceed.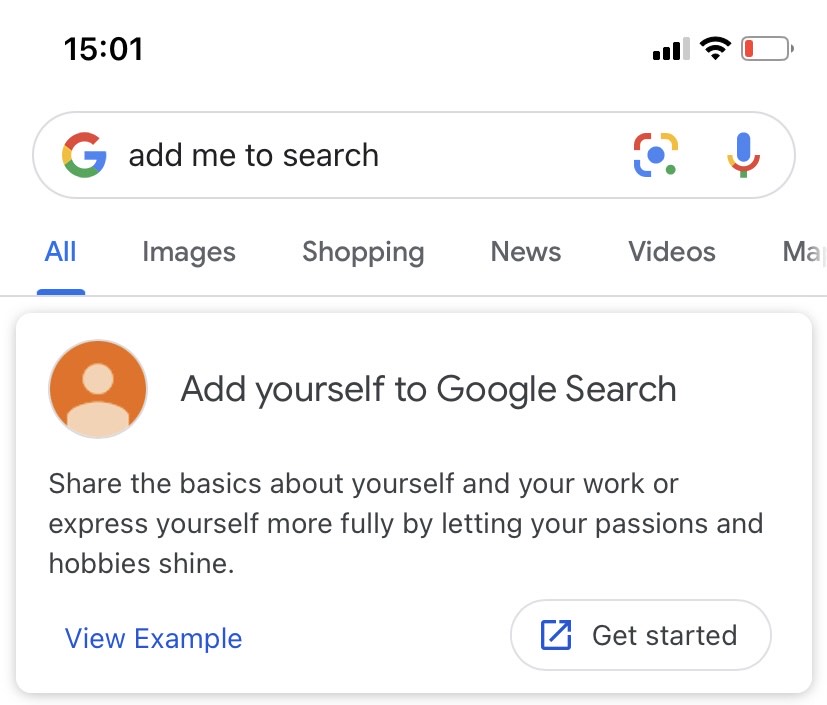 ---
3. Next, verify your phone number. This is a requirement to create your card. Tap on "Next".
4. A page comes up that prompts you to create a public profile. On this page, you can change avatar, add location, a brief description, occupation, work, education, hometown, website, social profiles, email, and phone number.
Advertisement - Continue reading below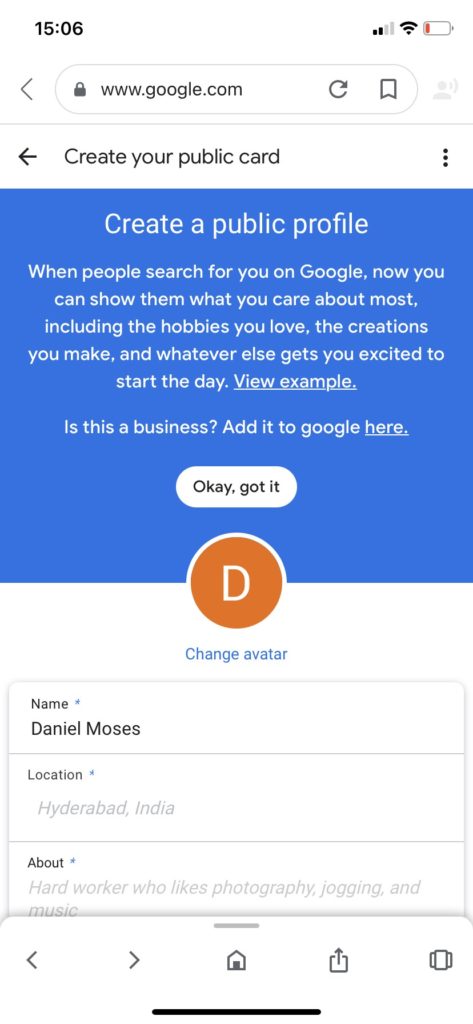 5. After filling the details, tap on Preview.
6. The Preview button shows you how your virtual people card will look on Google search. Tap on Save afterward.
7. You search card will start to appear in searches.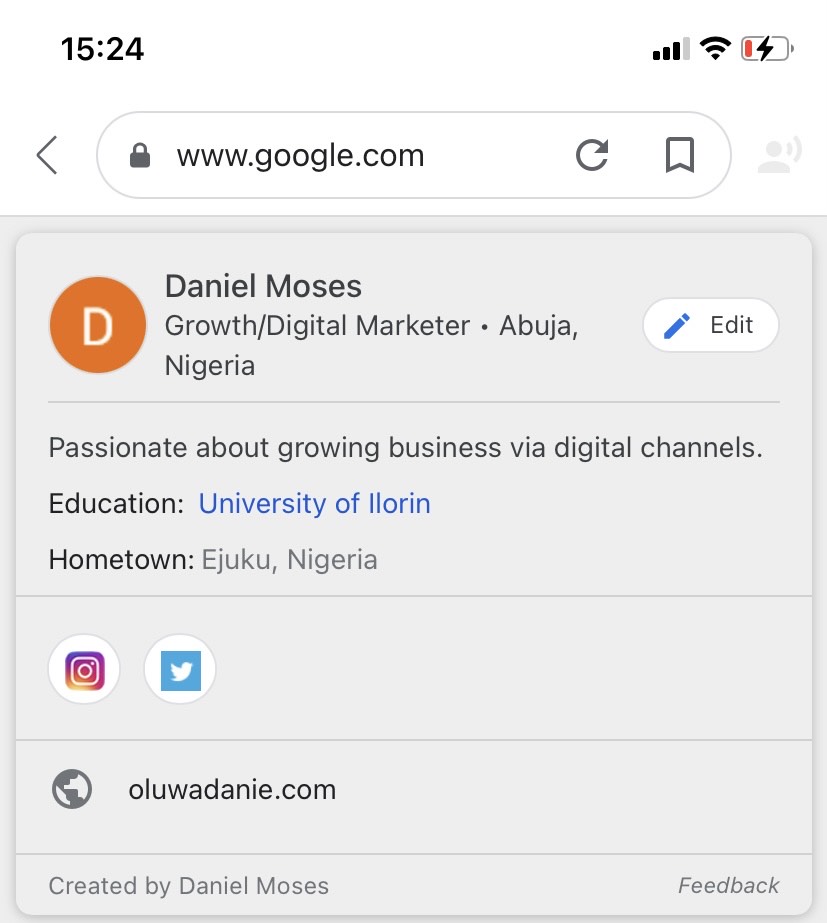 Here are a few more relevant information about this virtual Google people card:
The more information you add, the easier it'll be for other users to find you on search.
You can delete your card if you don't want it to show up in search anymore.
Users can report cards they think were created by an impersonator using the Feedback button.
This feature was first rolled out in India and isn't currently available to people from some other parts of the world.
If this feature isn't available to you, you can use a VPN to access it and create your search card.
Overall, this is a very important feature for freelancers, entrepreneurs, and other people that will like to be found easily online. Think of it as "Google My Business", but for individuals.
Tell us what you think about this new search feature in the comments section.