If you're one person who tends to switch mobile phones every now and then, you would understand how challenging it is to always have to transfer your WhatsApp chats from the old phone to the new one, especially if you're a heavy Whatsapp user. Before now, you would need to back up your WhatsApp data to be able to transfer them (chat history, images, files, videos, etc.) from one device to another. But thankfully, that's a thing of the past as WhatsApp has now introduced an option that makes the whole process a lot easier and quicker.
In this article, we will show you how to easily transfer your WhatsApp chats from one device to another with a simple click. Before we get started, keep in mind that this new transfer method is limited to iPhone-to-iPhone and Android-to-Android transfers.
Advertisement - Continue reading below
---
---
How to Transfer WhatsApp Chats Between two Devices
Before you begin, you need to make sure your new phone is turned on and ready and has the WhatsApp App downloaded and ready to open on it. On the old device, here's what to do:
Open your WhatsApp app and tap the three-dot icon at the top-right,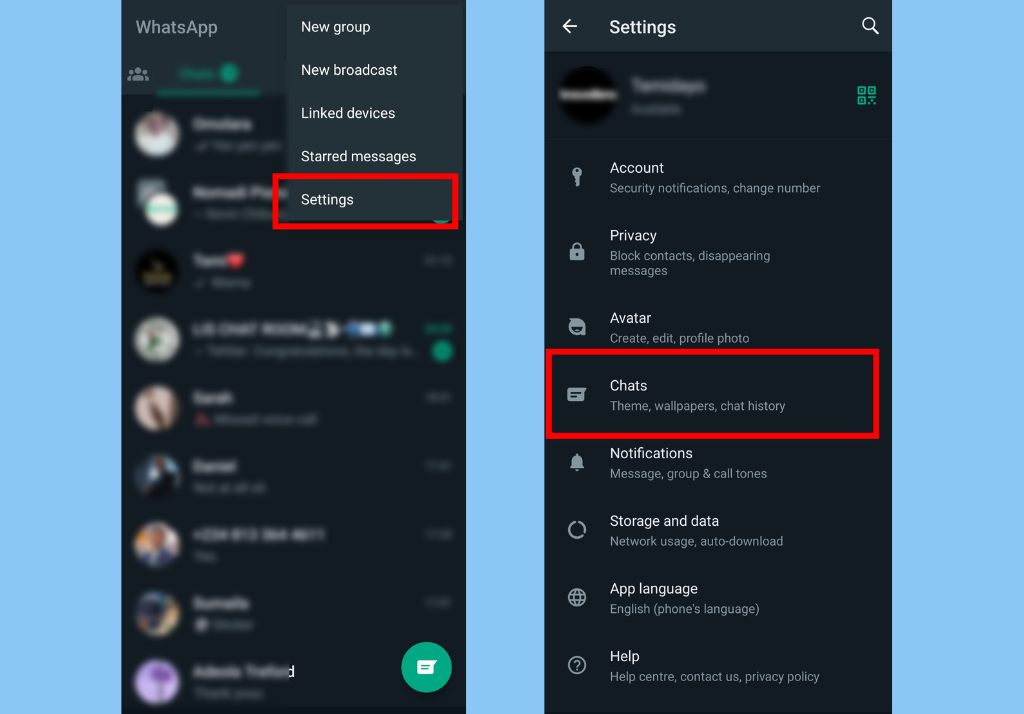 Next, navigate to Settings and select Chats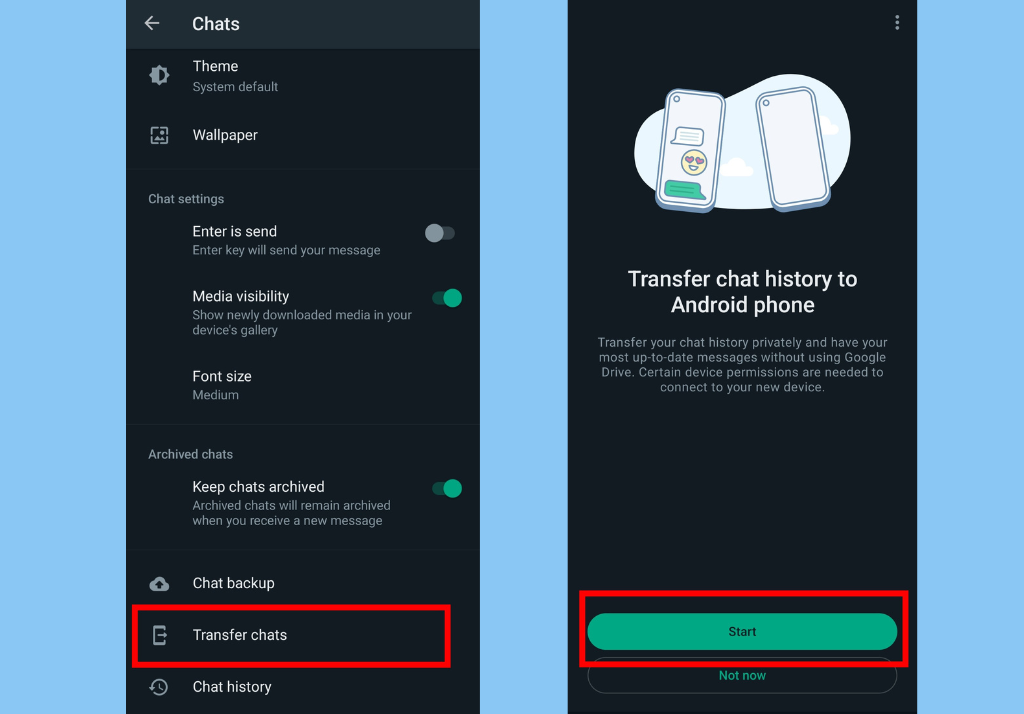 Scroll to the bottom and tap Transfer chat and then tap Start.
WhatsApp will then ask for permission to reach out to nearby devices. Tap Continue.
After that, you'll be taken to a camera view where you'll need to scan a QR code from the new device.
Open WhatsApp on your new device and sign in with the account currently on the old one.
The app will then ask if you'd like to transfer your account. Tap Start and a QR code will be generated.
From the camera view on the old device, scan the QR code and initiate the transfer.
Conclusion
Once all of that is done, just wait for the process to be completed on both phones. Once the process is complete, your WhatsApp account will then be logged out of your old device, and you should then be able to continue chatting from where you left off on the new device.