Facebook's decision to make changes to WhatsApp's privacy policy raised a lot of online uproar and displeasure from its users. Users were concerned that WhatsApp will begin sharing their data with its parent company, Facebook, for ad targeting and other purposes. Hence, the talk about switching to rival platforms like Signal.
Signal is a privacy-focused private messaging platform that lets users send messages, make audio and video calls, share photos, videos, documents, and links with friends.
Advertisement - Continue reading below
With plenty of talk around Signal as a secure alternative to WhatsApp, we decided to look at both platforms, compare their feature, privacy, security, and help you figure out if a switch is worth it.
---
Related Article: Getting Started With Signal Messenger: A Step-by-Step Guide
---
WhatsApp vs Signal
Features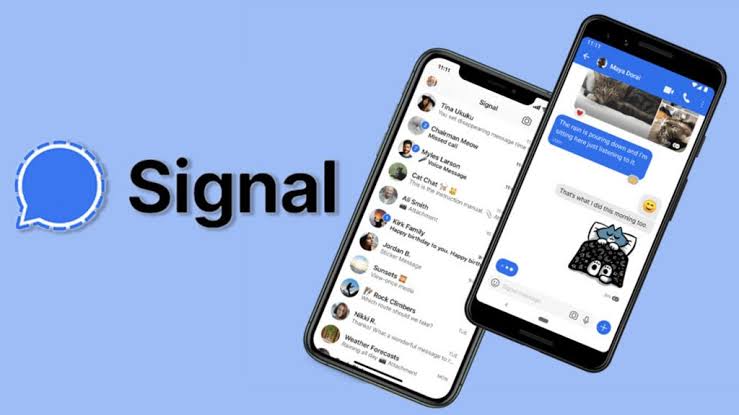 1. Chat
On WhatsApp, can send over files, media, contacts, and location details. There's a 16MB size limit for sending video, images, and voice recordings at 16MB. Transfer size for documents and files is capped at 100MB.
Signal also comes with basic direct messaging features including the option to send media, contacts, and location. File size limits vary depending on what you're sending. Images are capped at 6MB, while video, audio, and documents are capped at 100MB. Both platforms come with the audio and video call feature.
2. Status
Advertisement - Continue reading below
On WhatsApp, you can add images and videos to your status/story that can be seen by WhatsApp users on your contact list. At the moment, this feature is not available on Signal. But considering Signal is seeing a lot of traction in recent times, we might get this feature on the app in no distant time.
3. Chat Groups
WhatsApp allows a user to create and add as many as 256 participants to a group, Signal on the other hand allows users to add up to 1000 members to a group.
4. Disappearing Messages
WhatsApp and Signal offer the self-destruct message feature (disappearing messages) that lets users customize a sent message to disappear after a certain amount of time (between 5 seconds to 7 days).
5. Privacy and Security
In terms of security, both platforms offer end-to-end encryption. Messages, audio and video chats, and files are protected by end-to-end encryption. So neither WhatsApp nor Signal can eavesdrop on your conversations.
Signal, on the other hand, pays a lot of attention to the privacy of its users. On Signal, there's the Relay Call feature which allows users to channel all calls through the Signal server to avoid revealing real IP address to contacts.
Advertisement - Continue reading below
Also, Signal only stores your phone number and contact details. WhatsApp on the other hand, asks for a lot of data information including Device ID, User ID, phone number, email address, contact information, etc.
When it comes to security and privacy, Signal looks way more secure than WhatsApp.
| | WhatsApp | Signal |
| --- | --- | --- |
| Call | Video & Audio | Video & Audio |
| Group | Yes (Up to 256 members) | Yes (Up to 1000 members) |
| Status Update | Yes | No |
| Disappearing messages | Yes | Yes |
| Pin | Yes | Yes |
Switch or Stay Put?
Both platforms are packed with similar features, In fact, if you use WhatsApp, you wouldn't have a hard time navigating through Signal. However, Signal took it a step further with the privacy-centric features. So, if you're big on online privacy and security, you might want to consider switching.
Featured Image: Wired.co.uk