Boomplay, owned by Transsnet—a subsidiary of Transsion Holdings (makers of popular smartphones; TECNO, Infinix, and iTel)— is Africa's fastest-growing music streaming service. The platform has a catalog of over five million content (videos and songs) and 42 million monthly active users, with the vast majority of those users living in Sub-Saharan Africa.
This growth is largely due to the pre-installation of the music streaming app on all Transsion smartphones sold on the continent.
Advertisement - Continue reading below
If you have used, or currently use a Transsion smartphone—TECNO, Infinix, iTel— chances are that you have at some point used Boomplay to stream music.
But if you stream music on Boomplay, we'll show you how to download music and listen offline and save your mobile data.
---
Related Article: Top 5 Music Streaming Apps for Ugandan, Kenyan, and Nigeria music
---
How to Download Music on Boomplay
A) Using the Freemium Plan
You cannot download a bulk of the songs and videos available on Boomplay with a free version of Boomplay. To see the songs you are allowed to download, scroll to the Download For Free category.
Steps to download a song:
Advertisement - Continue reading below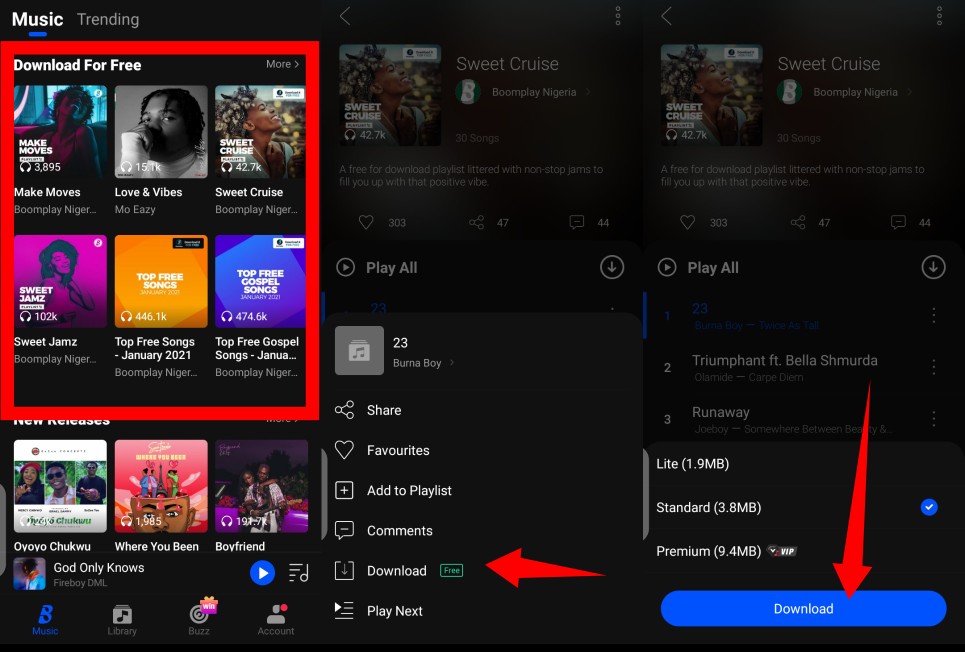 Choose a playlist from the Download For Free category.
Next, tap the three-dot icon on any song you want to download and select Download from the menu displayed.
Select your preferred quality, then hit Download.
Another option would be to click on the song to start playing, and then select Download on the cover art of the player interface.
B) Using the Premium Plan
When you subscribe to Boomplay's premium plan, you get unrestricted access to all songs and videos available on the streaming service, and can download songs from any music category.
---
Related Article: 10 great free and paid music streaming Apps and services
---
How to Access Downloaded Songs
Once songs have been successfully downloaded, you can access them in the Downloads section of the Boomplay library. Here's how to access your all your downloaded songs: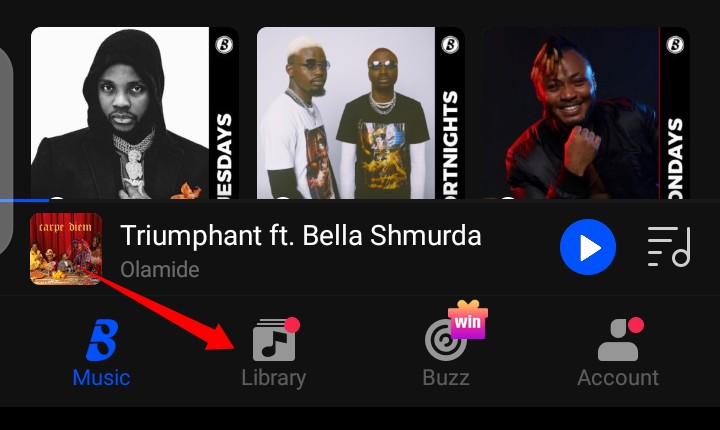 Tap on Library from the Boomplay homepage
Then, select Downloads to see and play all the songs you've downloaded
Boomplay comes pre-installed on TECNO, Infinix, and iTel smartphones but it's also available on all Android smartphones. You can download Boomplay for Android here.