Although YouTube Music has a really robust content (music and video) library, there's still a tiny chance that you may not find a particular song or video you are looking for. If this is the case, you can simply upload the song(s) from your computer into your YouTube Music library.
This article covers how to upload music from your computer to your YouTube Music. Let's get right in.
Advertisement - Continue reading below
Before we get started, you should note that you can only upload content to YouTube Music from a computer (via a web browser) and not from the YouTube Music mobile app. However, uploaded content will be available to stream from all devices.
Upload Music to YouTube Music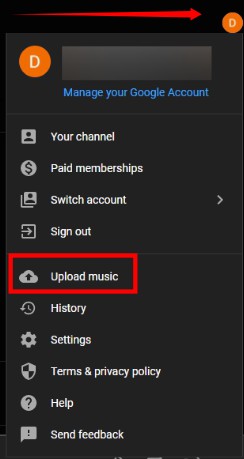 To get started, open YouTube Music on your web browser.
Next, click the profile icon at the top-right corner of your screen.
From the options displayed, select Upload music.
Your computer file browser window will then be displayed. Navigate to the folder that contains the music you intend to upload.
YouTube Music will request that you review its Use Policy. When you're done and you agree to the legal document, click Accept to upload your song.
Related Post: How to Download Music on YouTube Music and Listen Offline
How to Access Uploaded Content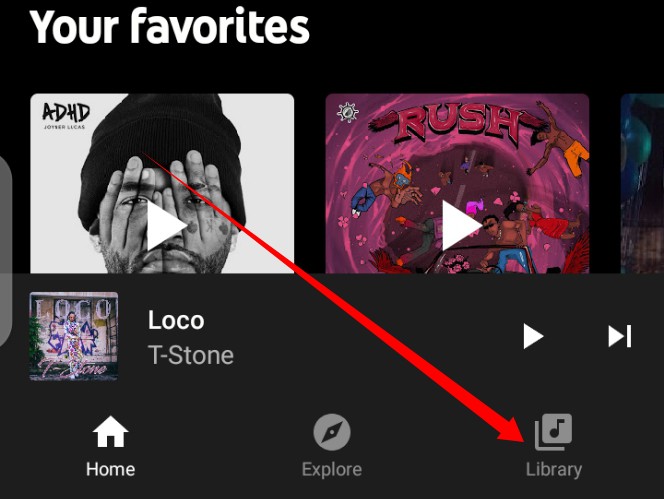 From your YouTube Music app (on any device or web), navigate to the Library tab (at the bottom bar).
In your Library, tap Songs.
You'll find your music divided into two: YouTube Music and Uploads. Tap on Uploads.
Under Uploads, you'll see all your uploaded songs. You can choose to Play Song, Add to Queue, Delete Song, Add to Playlist, or even Download the song again.
In conclusion, you should make sure the music file you intend to upload is in any of the following audio formats: FLAC (Free Lossless Audio Codec), M4A, MP3, OGG, or WMA.