These are exciting times for anyone in the market for a music streaming service in Kenya. Not only is Spotify now officially available in the country, but the prices for Premium packages are also a lot more friendly to our economic status.
Long before Spotify came in to hit the headlines, music lovers still had ways to get their fix as Apple Music and Deezer have been available for a lot longer.
Advertisement - Continue reading below
---
Read More: I Ditched Spotify for Deezer: Here's Why
---
Now, Kenyans know all too well that M-PESA is king when it comes to mobile payments and payments of any kind. This has led to the rise of platforms that make it easy for users of Safaricom M-PESA to pay for bills, subscriptions and everything in between.
One such app is Tingg, previously known as Mula. This app has grown over the years from an app that allowed users to purchase airtime for other carriers using M-PESA to become a one-stop shop for all your payment needs.
Today, you can use Tingg to purchase cooking gas, pay for your electricity bill, water bill, cable internet, PayTV subscription among many other services with a lot more set to come in the next few months.
It is therefore only logical that a platform trying to make in-roads into the country supports payment from an up-and-coming payment solution hub like Tingg, right?
In the next section, we'll show you how to pay your Deezer subscription in Kenya using Tingg.
Advertisement - Continue reading below
How to Pay for Deezer Premium in Kenya using Tingg
Needless to say, you will need to have a Deezer account for this. If you don't have one, simply sign up from the platform's official login page.
Select a premium plan from the list of packages that the platform offers. These include:
Deezer Premium (for $2.99/month)
Deezer Family (for $4.49/month)
Deezer HiFi for ($4.49/month)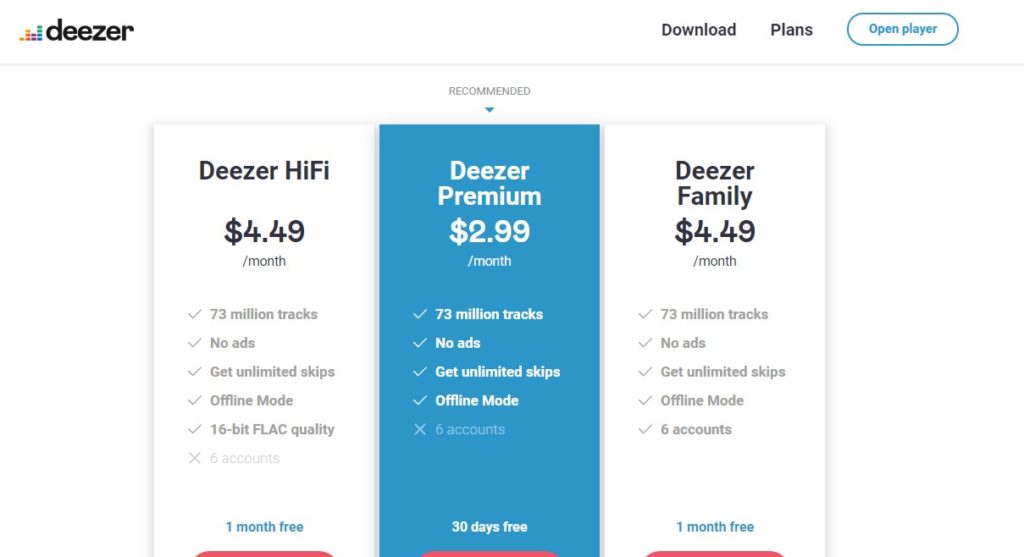 You'll be redirected to the Payment page where you'll find supported payment options like PayPal, Visa/Mastercard and look at that! Tingg!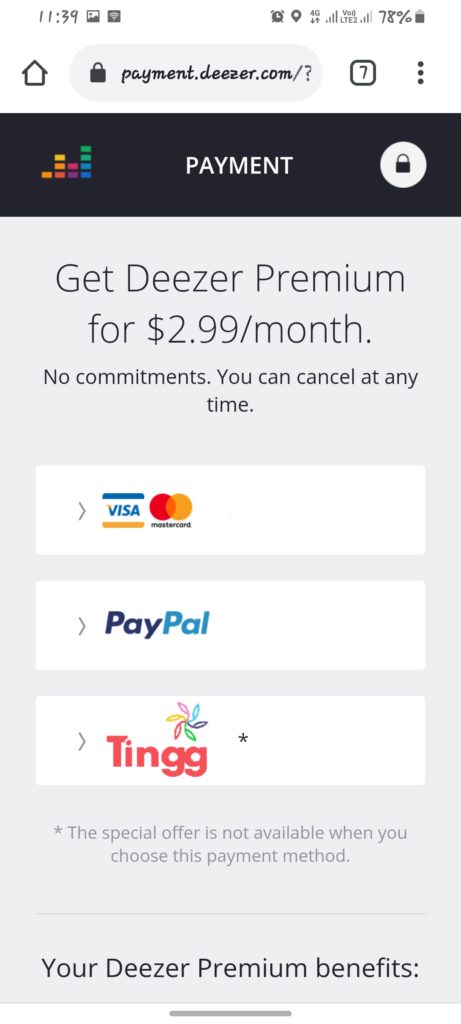 Selecting Tingg reveals that you can now pay for Deezer using any of the major Mobile money platforms available in Kenya. These include:
M-PESA
Airtel Money
Equitel
It is worth noting that while other payment options (PayPal and Card options) allow you to take Deezer for a spin for up to a month before paying, this one doesn't. This means that you forfeit your free trial by going with Tingg as a mode of payment.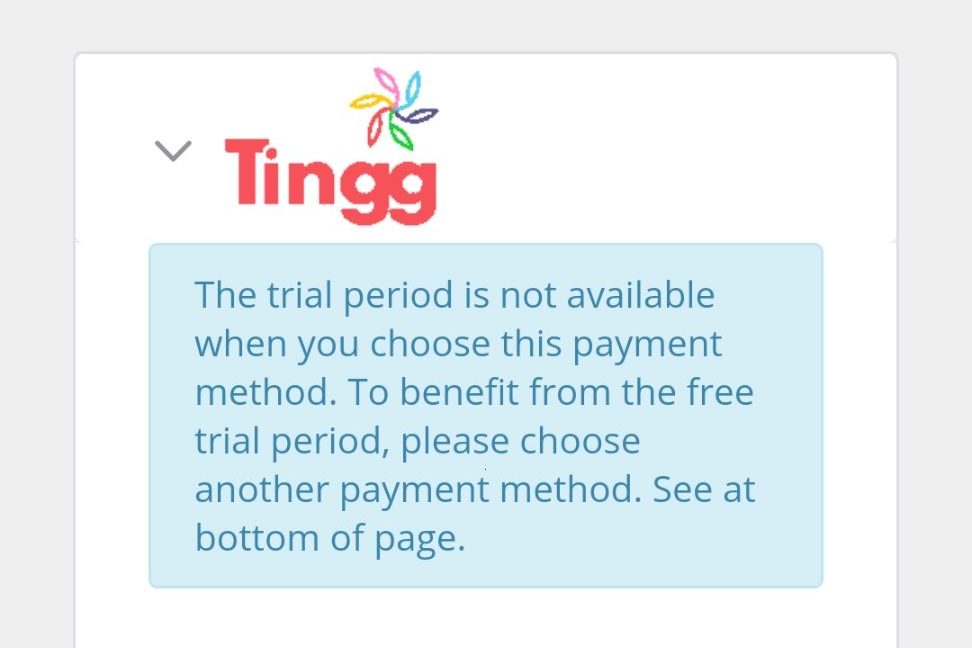 Tap "Continue to Tingg" and that should redirect you to the Tingg portal. I chose to try out the M-PESA option which is also a favorite for many Kenyans.
In the next screen, you should see the price of the selected Deezer package converted to Ksh using the prevailing exchange rates. Simply input your M-PESA number, confirm the amount, then select Pay Now.
You can now proceed to confirm that everything is in order, including the M-PESA account you wish to use for the billing process.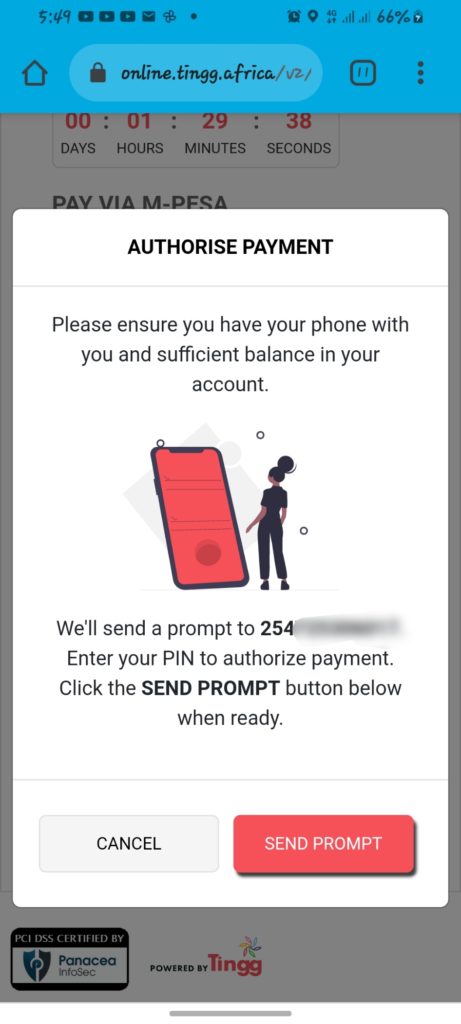 You're almost home now. All you need to do now is send a prompt and you should see a pop-up on your phone, asking you to authenticate the transaction to Tingg.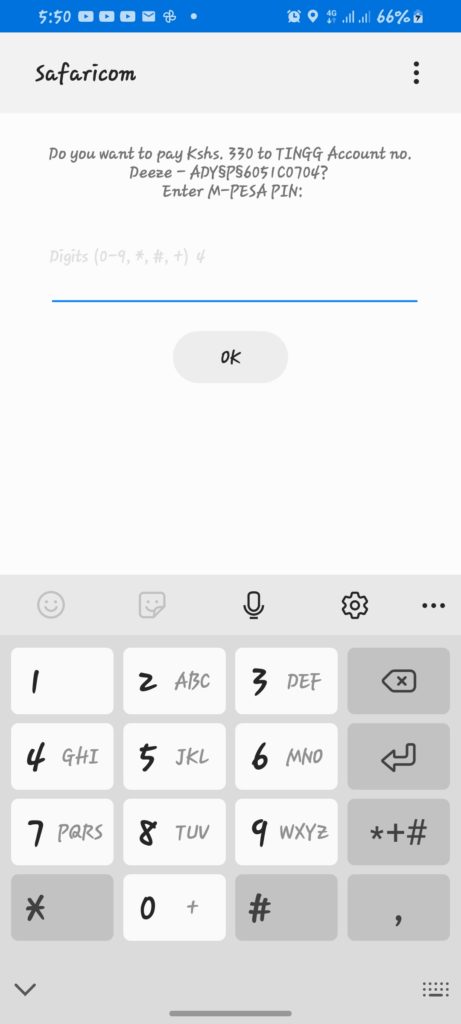 Key in your M-PESA PIN to finish this step and let Tingg do the rest. That's all. You now have a Premium Deezer account without all the limitations of the platform's free tier account.
Advertisement - Continue reading below
It is really nice to see these music streaming platforms getting a little more serious with the local scene, allowing for payment methods that are easily accessible to the masses. Let's hope measures like these make music streaming a lot more accessible to users.