The Letscom H10 Wireless Bluetooth headphones' biggest claim to fame is their outstanding battery chops. That and the 26,000 mostly-positive global reviews on Amazon initially piqued our interest in these affordable over-ear headphones enough to entice us to take them for a spin to see what the hullabaloo was all about.
Available in 5 flavors, black, gray, silver, red-purple, and rose gold, the Letscom H10 headphones cater to different tastes. My piece is all black, but the gray and silver looks just as nice.
Advertisement - Continue reading below
Design & Build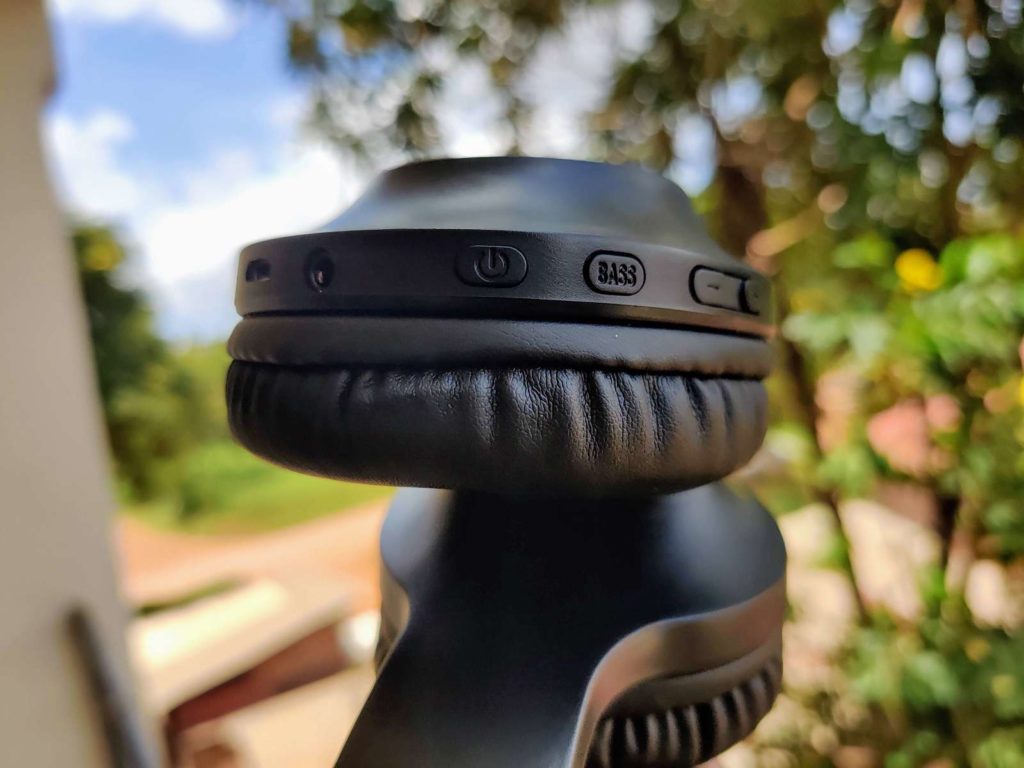 The Letscom H10 Bluetooth headphones sport a simplistic vanilla design that might not initially catch your eye. Nothing stands out in design or make to separate it from the pack. The headphones and headband are encased in a plushy protein memory foam that I found quite comfortable. They are not the roomiest headphones out there, but it was a pleasant surprise that they didn't hurt my ear even after extended usage.
To their detriment, the plastic material used is pliable and lacks any substantial reinforcement or premium finish. I have a fear the headphones will snap and break if I don't hold them with kid gloves.
The only bit of metal as far as I can tell apart from the headphone innards are the extractable hinges that enable the headphones to fold in on themselves for safe\keeping.
The controls are situated on the left side. They comprise tactile buttons for power on/off, bass boost, and volume rockers. There's also the 3.5 audio jack slot for a wired connection, a micro USB port for charging, a microphone orifice, and an LED.
In the box
Wireless Bluetooth headphones
3.5mm male-to-male audio cable
Type A to Micro-USB charging cable
Storage bag – silver
User Manual
Battery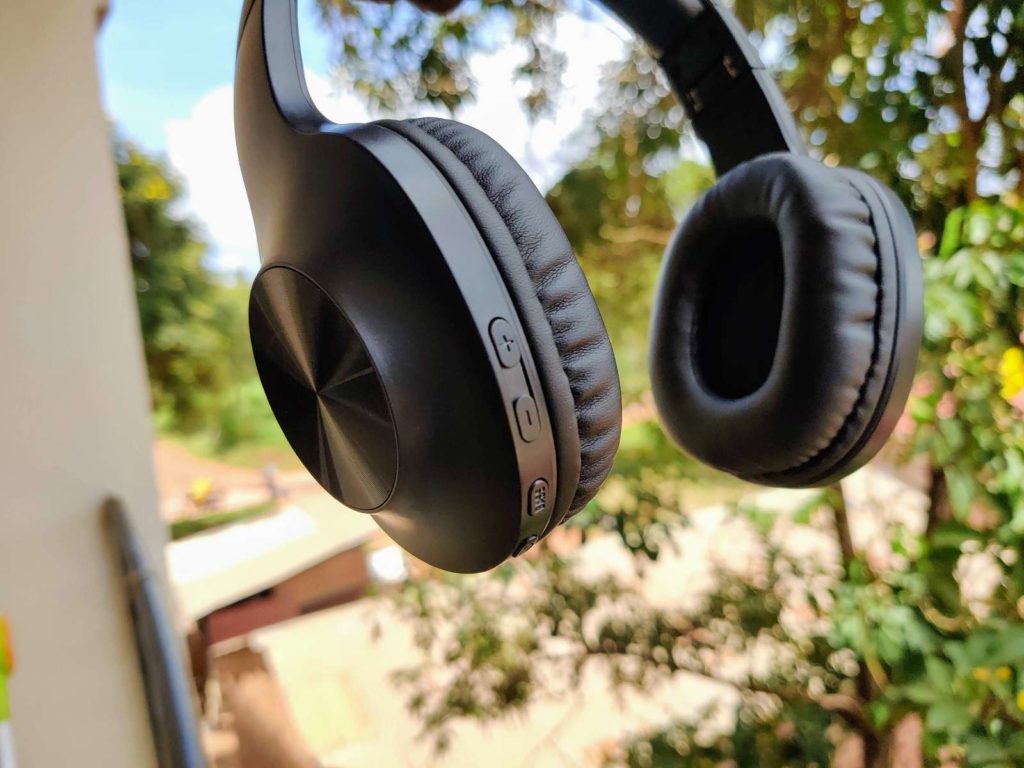 Letscom has carved a niche for themselves in the headphones marketplace for their outstanding 100hr of playtime from a single charge. That's roughly 40 days strong if you use the headphones for 3 hours a day. To put this in perspective, the average headphones give you about 30 hours of juice per charge and the best of the best cop-out at about 60 hours.
Might I also add that I have yet to charge my Letscom H10 headphones since they landed at my desk a couple of weeks ago. They just keep going like the energizer bunny and just won't quit. They are just the perfect companion on long flights or bus rides spanning days.
Advertisement - Continue reading below
The headphones use a generic Micro USB cable to charge. For their price, I would say this is not a deal-breaker at all. After all, a lot of devices still support the now dated standard.
Portability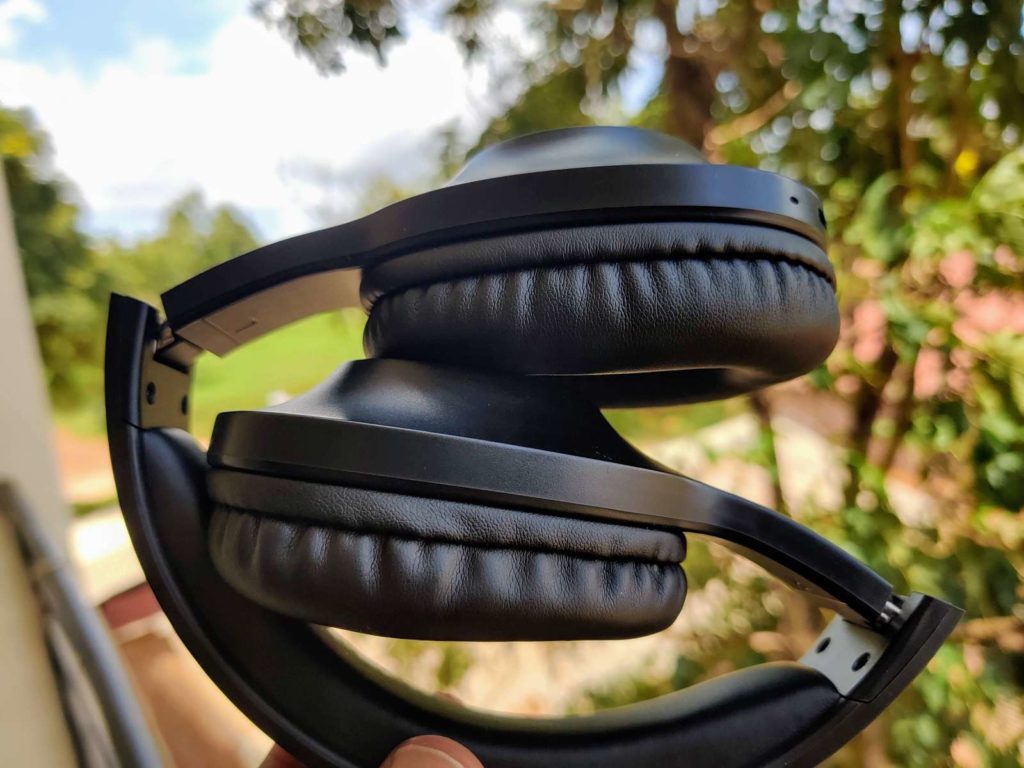 As mentioned earlier, the Letscom H10 headphones have a folding mechanism at the hinges. When folded, there's less chance of them snapping accidentally. The headphones actually come in a pouch to ease portability. Hanging headphones around one's neck can get old so quickly.
Sound quality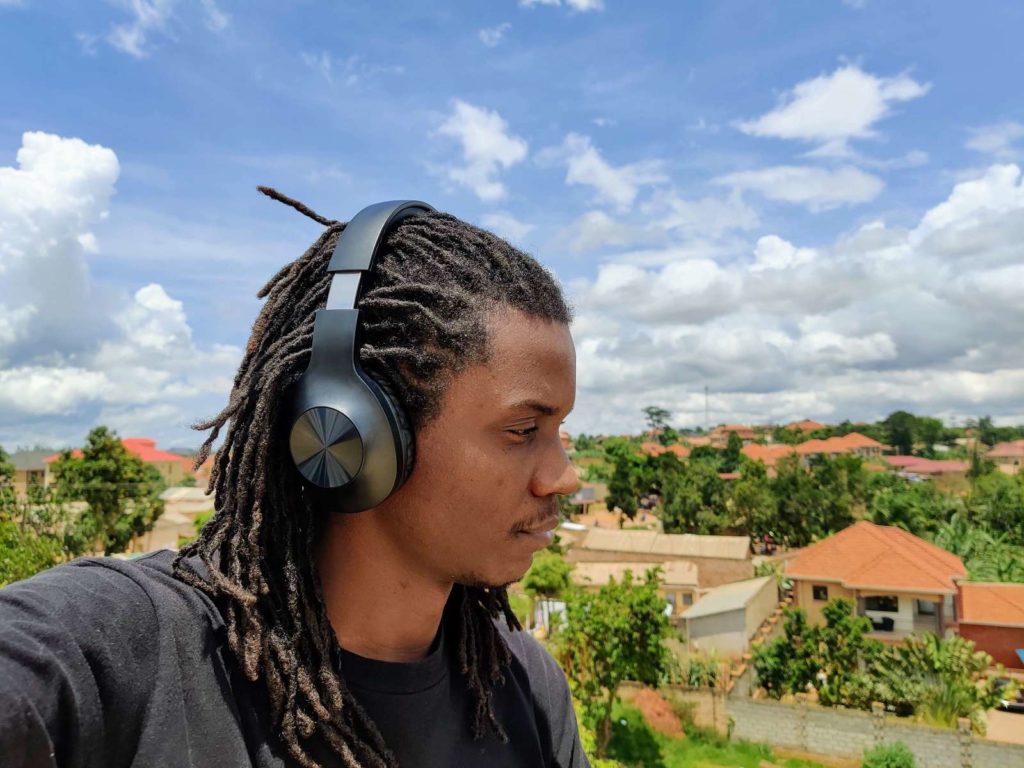 We took the Letscom Wireless Bluetooth H10 headphones through the paces and used Bluedio T7 Plus(Turbine) Over-ear wireless Bluetooth headphones for comparison. We have gone through hundreds of tracks to see how both headsets sounded before we could reach a verdict.
The Letscom H10 headphones come equipped with 40-mm big-aperture drivers for that super bass. Whether gimmicky or the real deal, the bass button on the H10 headphones does crank up the super bass for that deep rumbling and good quality sound.
Something else that stuck out for me was when I was playing songs that have a bit of talking like Wiggle by Jason Derulo and Thinkin bout you by Ciara. When I play such tracks, the talking parts are slightly distorted if you pay close attention to that sort of thing. The same goes for the call quality. It's passably good, but you don't quite get that high-definition call, something akin to what you hear when there's a spotty network.
Bluetooth quality
Another feather in Letscom's cap is the Bluetooth quality. The headphones use Bluetooth 5.0 to give you a good experience. They connect to the last device instantaneously and I can connect two sets of headphones and switch between them with a tap of a finger quick as you blink.
The Bluetooth signal is strong enough that I can freely move the length and breadth of my 1,000 square foot apartment without any degradation in quality. The distance maxes out at 33ft (100m).
Noise cancellation
The H10 Wireless Bluetooth headphones give passive noise isolation, and not ANC (Active Noise Cancellation). When you crank up the volume, whoever's right next to you will be able to hear whatever you're listening to. Letscom does not hide this little fact, so you know what you are getting before completing the purchase.
Advertisement - Continue reading below
---
Related:
---
Letscom H10 Wireless Bluetooth Headphones Specs
Model: H10
Dimensions: 6.1 x 5.6 x 3.4 inches
Fit type: Over-Ear
Wireless Profile: A2DP, HFP, HSP, AVRCP, HID, AVCTP, AVDTP, SPP
Bluetooth Connection Distance: 10 meters (33 feet)
Charging Time: About 6 hours
Talk/Play Time: About 100 hours (volume at 100%)
Charging Voltage: DC 5V
Charging Current: 5V 500mA
Battery Capacity: 1200mAh/3.7V
Price and where to buy
Letscom prices the H10 Wireless Bluetooth headphones at $25 on their website. They are $5 cheaper on Amazon at $20 with Free Returns. Newegg sells them for a questionable $63.99 but with free shipping. In Uganda, find them at Odukar for UGX 170,000.