Devkids by ULesson is a platform that provides personalized live coding classes for 4-18-year-olds. On the platform, kids get to explore HTML, CSS, JavaScript, and Python from scratch. Plus a dive into cybersecurity, AI, and machine learning.
Devkids by ULesson is a subsidiary of ULesson – an Edtech startup based in Nigeria and led by former Konga Founder/CEO, Sim Shagaya. ULesson – which recently raised $7.5 million in Series A funding – is focused on bridging the educational gap for K-12 (primary and secondary) education in Africa by providing learning resources and delivering affordable, high-quality, and accessible education using technology.
Advertisement - Continue reading below
Related Post: Will Sim Shagaya's uLesson crack EdTech in Nigeria?
Who is Devkids Built For?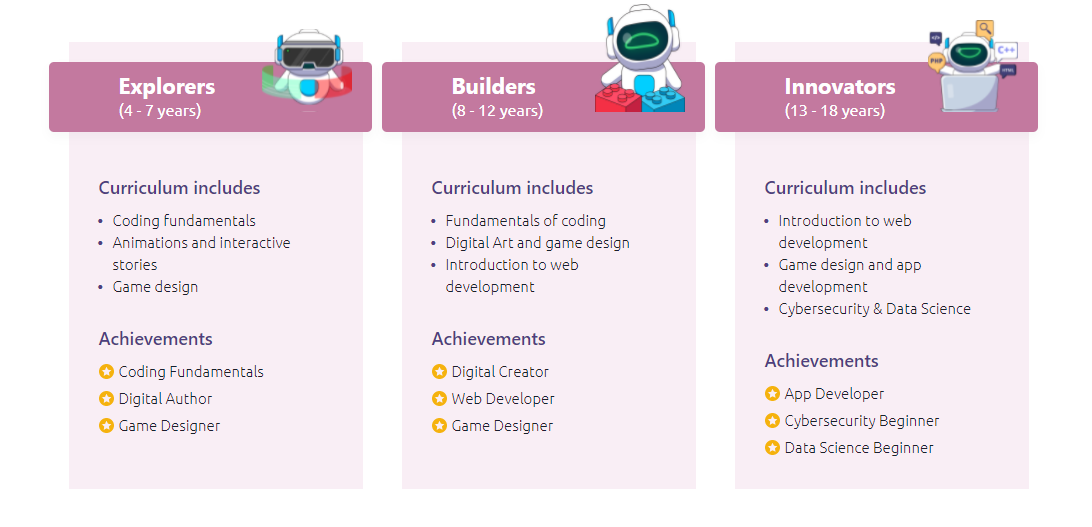 From the website, Devkids' coding curriculum is targeted at three different categories of kids:
Explorers (4-7-year-old kids)
Builders (8-12-year-olds)
Innovators (13-18-year-olds)
Explorers (4-7-year-old kids)
For this age group, the curriculum includes Coding fundamentals, Animations, interactive stories, and Game design. While what they stand to achieve include Coding Fundamentals, becoming Digital Authors, and Game Designers.
Builders (8-12-year-olds)
Kids in this age category will be introduced to the fundamentals of coding, digital art, and game design, as well as an introduction to web development. At the end of these courses, kids will be able to:
Design interactive games
Build websites using HTML, CSS, and Javascript
Create digital art projects
Innovators (13-18-year-olds)
The curriculum for this age group includes an introduction to web development, Game design and app development, and Cybersecurity & Data Science.
Related Post: How to Get Started with uLesson
How Devkids Works
Lessons are highly personalized live-tutoring experiences delivered by expert tutors. The classes are also made flexible, you get to select a preferred time and date. Also, your kid(s) needs a laptop or tablet, and mobile data to join sessions.
After signing up, you get one free class, but subsequent classes are subscription-based. Here is a breakdown of the subscription packages:
1-month membership: ₦ 38,500
3 months membership: ₦ 96,000
12 months membership: ₦ 360,000
This subscription plan is applicable to all learning categories (Explorers, Builders, and Innovators) on Devkids.