Gokada launched in Nigeria in 2018 as a ride-hailing startup, with a focus on Lagos at the time. However, the sudden ban on commercial motorcycle activities in Lagos by the Lagos State government forced the startup to shut down its ride-hailing operations and pivot into other areas like logistics and food delivery. It Launched "Gsend", its logistics business, and "Gshop", its food delivery platform.
Since its pivot in 2020, Gokada claims it has crossed over $100 million in annual transaction value and says it has now helped more than 30,000 merchants on its platform to execute over 1 million food delivery and e-commerce orders within Lagos.
Advertisement - Continue reading below
Plans to Launch Bike-Hailing Services in Other Nigerian Cities
Since Gokada launched in Nigeria, its focus has always been the Lagos market. However, Gokada says it is looking to expand its services to other cities across the country. This will include Abuja, Port Harcourt, Ibadan, and Ogun.
Bike-hailing might be restricted in Lagos, but Gokada doesn't look like it is done with bike-hailing. In fact, the CEO confirmed that Gokada is already in talks to secure operational licenses for ride-hailing in other cities.
Gokada Super App
Gokada's CEO, Nikhil Goel, while speaking to Techcrunch, said "In September and October, we launched GShop which is the food delivery platform for Gokada. What we realized from our customers was that while they were using the Gsend and GShop separately, they came to us asking if we could put them together. So doing this is more like a transition from other things we were doing and making it easier for our customers to have all our services in one platform and create a super app", Nikhil concluded.
We downloaded the super app and tested it out. Here's what you should know about it: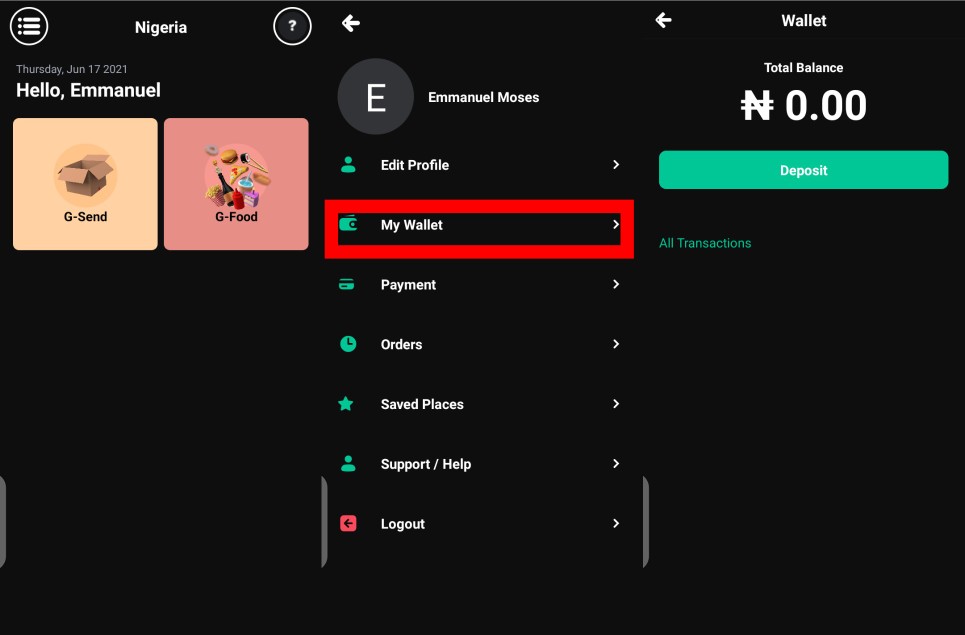 Upon logging in, the app will request that you turn on your device location.
Your location determines what services will be available on your app (ride-hailing (G-Ride) wasn't available in my location).
There are about 4 different services to choose from on the super app: G-Ride (Bike-hailing), G Send (logistics), G Food (Food delivery), and G Shop.
The app comes with a wallet feature that you need to fund to use its services
Gokada super app for Android, Gokada super app for IOS
A Necessary Upgrade
Some people have argued that Gokada's previous style was a lot more convenient and straightforward. I think putting all of its services under one umbrella is the way to go. It might take a while for customers to get a hang of it, but once they do, life becomes easy.
Advertisement - Continue reading below