Lagos is the commercial capital of Nigeria. This is because of its massive population which makes an ideal market for startups to scale. Bike-hailing companies came into the picture offering a cheaper way to beat the notorious Lagos traffic. Also offering safer alternatives to traditional commercial motorcycles (popularly known as Okadas).
But for some time now, ride-hailing companies have had a series of tussles and faced bottlenecks from regulatory authorities. For instance, in July, the authorities proposed regulations that would compel bike-hailing companies to pay an annual licensing fee of N25 million ($70,000) per 1000 bikes. But who knew more mysteries were still coming their way?
Advertisement - Continue reading below
The Outright Ban on Bikes
The Lagos state regulatory authorities, this week decided to place a permanent ban on motorcycles in some regions in the state.
In a press conference in Lagos which held on Monday, the Lagos State Commissioner for Information and Strategy, Gbenga Omotoso said:
"After consultations with the stakeholders, the state security council, in compliance with the extant transport sector reform laws 2018 has decided to commence enforcement of the law which bans motorcycles and tricycles."
The ban which will take effect from February 1, will affect Local Government Areas and Local Council Development Areas including; Apapa, Apapa-Iganmu, Yaba, Lagos Mainland, Surulere, Itire-Ikate, Coker, Aguda, Ikeja, Onigbongbo, Ojodu, Eti-Osa, Ikoyi-Obalende, Lagos Island, Lagos Island LCDA.
Related Article: Nigeria Motorbike-hailing Ecosystem: New, Old and Incoming Players
What are the implications?
Investors will definitely look elsewhere
In 2019, Gokada announced that it had secured a $5.3million Series A funding from four investors. (IC Global Partners, Adventure Capital Global, Rise Capital, First Midwest Group).  This funding was vital to its expansion and the acquisition of new 200 cylinder capacity bikes – the minimum standard required to ply the highways and bridges in Lagos.
Advertisement - Continue reading below
Max.ng also raised a significant amount from investors since it launched in 2015 – $7millions from nine investors.
Definitely, investors are watching as all the events unfold, and if the regulatory chaos around bike-hailing continues, there could be a sharp drop in investor funds coming to these companies.
Also, this will definitely discourage other players from expanding into the market as we have seen with SafeBoda, an East-African bike-hailing company that, instead of Lagos, recently launched operations outside of Lagos and doesn't look to expand operations to the state anytime soon.     
Related Article: Why there are no SafeBodas on the streets of Nigeria yet
Affected Companies might explore other options(other cities)
One positive from this whole event is an opportunity for these startups to explore other cities around Nigeria. As earlier mentioned, SafeBoda launched and is already operating in Ibadan as an alternative to Lagos.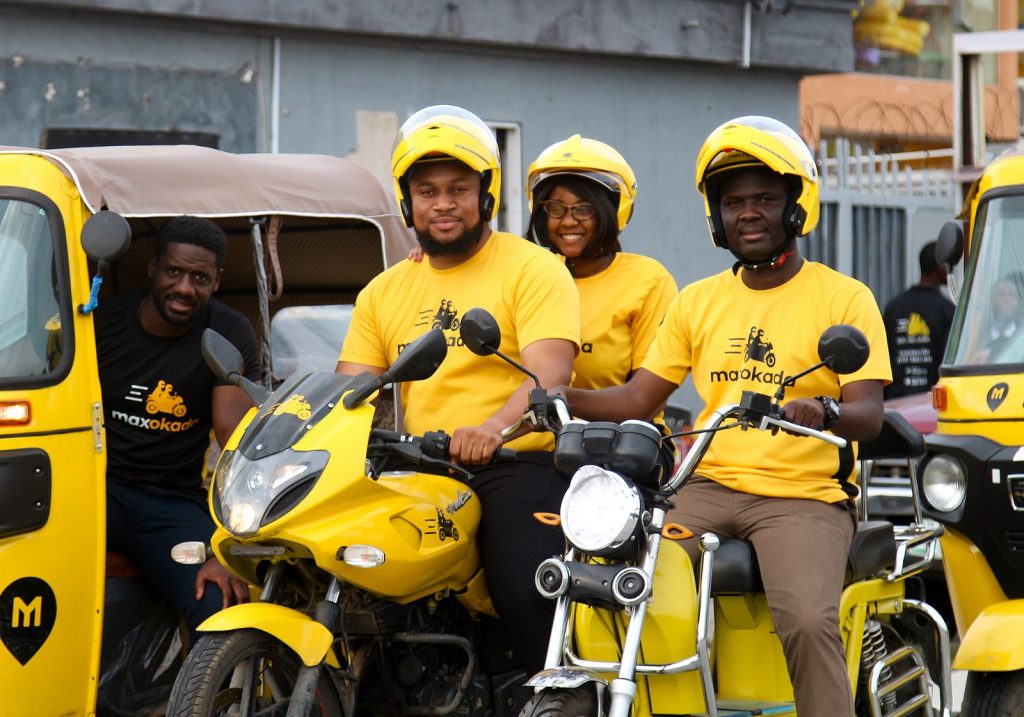 The current situation could also turn out to be a blessing to potential customers residing in other cities in Nigeria. The social media pages of some of these startups are awash with comments from followers on when they are launching operations in "their states/location". There's no better time to capture these wanting customers than now.
Just as ORide expanded to a few other cities outside Lagos (Akure, Ilorin, etc), Gokada, Max.ng, other bike-hailing companies should definitely test new waters and explore new markets.
Pivot to Logistics
Affected ride-hailing companies could use existing assets (bikes) to pivot into logistics. Going by the new rules in the restricted regions, bikes meant for logistics purposes are not affected by the ban on motorcycles. However, there is a minimum spec of bikes that is required for this purpose – 200cc. And the current bike operated by the companies definitely meets the standards.
Advertisement - Continue reading below
Pivot to bus hailing
Since they are already in the transport business, these companies could decide to pivot to offering other forms of ride-hailing services. May bus-hailing? Or tricycles — like OPay is already doing with OTrike. This would, however, require the purchase of new assets, or onboarding new riders with buses and tricycles. What makes it easier is the already available software infrastructure which can be converted to suit a new vertical.
We wait to see if these companies expand into new markets, pivot into other forms of ride-hailing, or if the ban on motorcycles would be lifted. Whatever the case, we will definitely keep you all updated.