About 4 months ago, SafeBode (a leading motorbike-hailing startup in Uganda) announced that it was expanding operations to Nigeria. The announcement was made not too long after it entered the Kenyan ride-hailing scene, making Nigeria its third country of operation.
The announcement was followed by the recruitment of top talents and appointment of several high-profile individuals to join its team in the country. Everything happened so fast that it seemed like the Uganda-birthed start-up was coming to oust existing players in Nigeria's motorbike-hailing ecosystem.
Advertisement - Continue reading below
It's been almost four months since the Nigeria expansion announcement was made by SafeBoda but not a single SafeBoda branded motorbike has been spotted on the streets of Lagos or anywhere else in Nigeria. Let's have a look at why SafeBoda launched on paper but is yet to mark its presence on the roads of Nigeria
SafeBoda, are you there?
In the past couple of months, the motorbike-hailing sector has been one of the busiest in Nigeria's tech ecosystem. Between the period SafeBoda announced its entrance into Nigeria and now, MAX has raised $7 million and plans to add electric motorcycles to its fleets, Gokada raised $5.3 million in Series A funding, ORide launched and accrued a large portion of the bike-hailing market share, Gokada temporarily shut down (but will be back, soon) etcetera etcetera.
All these have happened in the motorbike-hailing space but SafeBoda is still MIA (missing in action). Which begs the questions: where is SafeBoda? The Uganda giant has been remarkably absent here in Nigeria, why's that? Are there any explanations?
Is SafeBoda stuck?
According to TechPoint, there seems to be friction between the SafeBoda Nigeria management team, executives, and investors regarding what operational model to go to market with. It is understood that SafeBoda investors want to commence operations in Nigeria sticking to the "Aggregator Business model" that worked for it (SafeBoda) in Uganda and Kenya.
Aggregator Business Model is a network model where the firm collects the information about a particular good/service providers, make the providers their partners, and sell their services under its own brand.
For context, Uber, Taxify, and the likes register car owners as drivers on their platforms; they do not own the cars but market them as Uber/Taxify vehicles. That explains a business that runs on the aggregator model. Motorbike hailing platforms in Nigeria, on the other hand, own their bikes and only lease them out to drivers under "Asset Financing Contracts". Payment is made in installments over a specified period.
Advertisement - Continue reading below
Now, according to insider information obtained by TechPoint, SafeBoda intends to register riders who already own their motorcycles onto its platforms. In Nigeria, such model is only sustainable for car-hailing (think: Uber, Taxify, GidiCab, etc.) because a large portion of the populace and road users, own cars — not motorcycles. And a large percentage of the few bike owners have motorcycles with a cylinder capacity below 200cc (Cubic Centimetre capacity of combustion cylinder) which are not qualified to be used on major roads and bridges in the country as they have been banned by many state governments.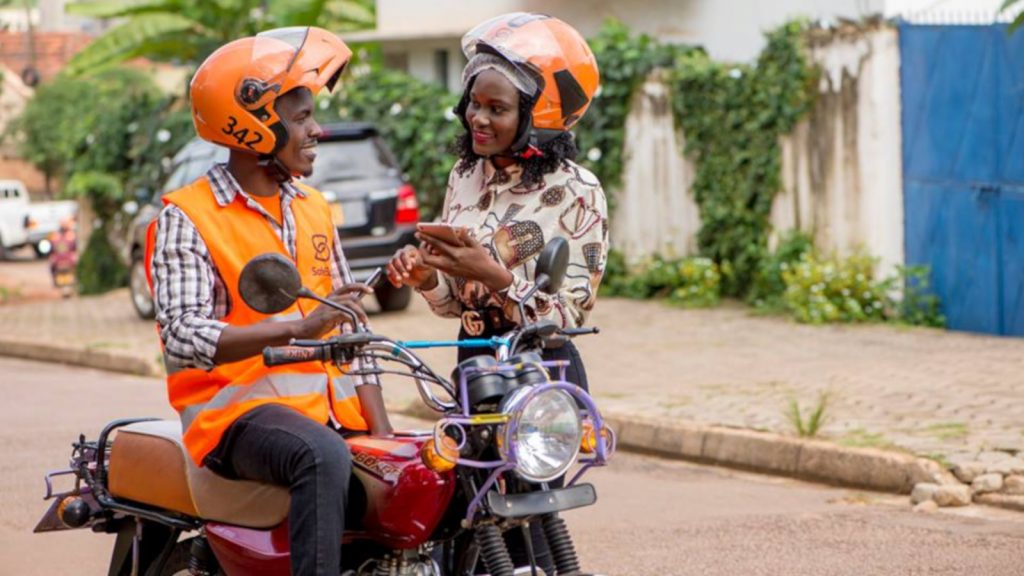 SafeBoda's model might have scaled in Uganda and other African cities but it certainly doesn't fit the Nigerian market. Thanks to Asset Financing contracts/schemes, MAX, Gokada, and ORide were able to amass over 1,000 riders (and still counting). Unless SafeBoda adopts such model, or better yet, refine theirs to attract riders (easily and rapidly), it would remain stuck and might never launch. When/if it does eventually, it might spend a long time (and cash) playing the catch-up game with competitors.
Purchase these bikes, SafeBoda!
It's understandable why SafeBoda (reportedly) wants to onboard riders that already own their bikes in lieu of purchasing new bikes and leasing them out to riders under a financing contract. The company could be trying to be frugal but purchasing and leasing bikes to riders will definitely work to its advantage. Here's why.
Should SafeBoda onboard bike-owners only, there'd be a disparity in the appearance of its bikes which would seem totally odd & bad for its reputation. Gokada bikes are colored green, MAX riders have Yellow bikes, while ORide uses light-green bikes and yellow bikes in some cities. My point is: competitors have uniform, visually appealing bikes that match the gears and helmets of their riders. To stand out from competitors and regular bikes (read: Okadas) plying the streets, SafeBoda should purchase its bikes, brand them, and lease them out to riders.
How can SafeBoda win in Nigeria?
The truth is, the motorbike hailing market has never been tougher. The existing bike-hailing companies are testing out different strategies and facing different sorts of (predicted and unexpected) hurdles as each day passes. The market might seem saturated should you look at the number of players in the industry. But in terms of value being supplied to customers, there's still a long way to go. And that's where SafeBoda can win.
Playing the low-pricing card will get SafeBoda nowhere because it is not as heavily funded as its rivals. SafeBoda can, however, double down on improved service offering, sleek and quicker app, faster turnaround time (TAT), etc. SafeBoda could also invest in more convenient bikes that betters that of its competitors. Ultimately, making it easy for customers to conveniently order a ride, pay for trips, and enjoy a pleasant ride experience.
Another thing SafeBoda should get right is 'team welfare/satisfaction and talent retention'. Basically keeping its riders and team happy (and loyal). When ORide launched, it was reported that about 65% of Gokada riders jumpshiped. Even worse, four (4) of Gokada's top executives were also reportedly poached by ORide.
Group/Team transportation via motorbikes is one thing no bike hailing startup is currently offering in Nigeria. 'SafeBoda for Business' would definitely be a nifty selling point for SafeBoda in Nigeria. SafeBoda for Business is live in Uganda and allows organizations create a company account to plan movement for its team members. Partnering with a network carrier to make usage of the SafeBoda app data-free without having an internet subscription (like it did with MTN in Uganda) is another way to attract new customers to use the platform.
Advertisement - Continue reading below
Truly, there are a lot of T's that needs to be crossed and I's that should be dotted but I believe the earlier SafeBoda rolls out its bikes to the streets, the better the chances of catching up with competitors. And if things do not go as planned, it can always go back to the drawing board to restrategize — like Gokada.