In November of 2020, Twitter announced that it was adding a new feature, Fleets – a row of fullscreen tweets that appears at the top of the Twitter timeline and expires after 24 hours – to its platform. You can equate Twitter Fleets to "Status" and "Stories" on social media platforms like WhatsApp Status, Instagram Stories. The feature was met with mixed reactions when it was released.
However, fast forward eight months later, Twitter has announced that it is shutting down the feature. Per a blog post, Twitter says it 'built Fleets to address some of the anxieties that hold people back from Tweeting. A lower-pressure, ephemeral way for people to share their fleeting thoughts'.
Advertisement - Continue reading below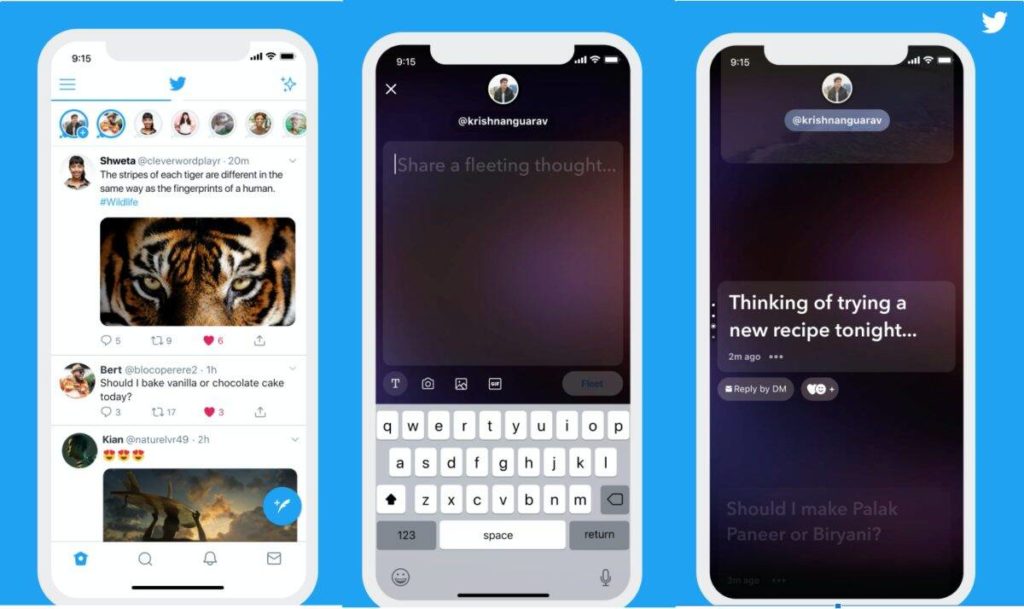 According to Twitter, things didn't go as planned. It hoped that Fleets would help more people feel comfortable joining the conversation on Twitter, but since it launched, it has mostly been used by people who are already Tweeting to amplify their own Tweets and talk directly with others. It didn't see an increase in the number of new people joining the conversation with Fleets.
Related Article: Twitter is Testing Clubhouse-like Audio Chatrooms — Spaces
When is it Shutting Down?
Twitter confirmed that from August 3, Fleets will no longer be available on Twitter. However, Twitter says it will explore other ways to address what holds Twitter users back from joining conversations on Twitter. So, going forward, at the top of the timelines, Twitter users will only see active live audio chat rooms (Spaces) of people they follow, when they are hosting or speaking in a live audio conversation.
Also, Twitter says it is going to be 'rigorous, continue to evaluate what works, and know when to move on and focus elsewhere.' What this means is, there will be more testing and shut down of features in the future – which shouldn't come as a surprise when it happens.
Advertisement - Continue reading below