When Twitter launched 'Fleets', a story-like feature on its platform, it also announced it would soon begin testing a new social experience involving audio-only chat rooms. This is expected to be modeled after a growing audio-only platform, Clubhouse. This new feature will be called Twitter Spaces.
Twitter believes that "the human voice can bring a layer of connectivity to the platform [Twitter] through emotion, nuance, and empathy often lost in text." It also makes reference to voice tweets and voice DMs.
Advertisement - Continue reading below
As announced, Twitter has started beta-testing Spaces privately. This test will be limited to select individuals (mostly women), largely from under-represented backgrounds, according to Twitter. Spaces will run only on iOS devices during the beta.
A couple of features that Twitter is testing with Spaces include reactions similar to hand gestures, a very early version of live transcriptions, reporting & blocking, and sharing Tweets in Spaces.
People with early access will be able to create Spaces for their followers and other people on Twitter to join. They will also have total control over who can/cannot speak in their space. It's like hosting a dinner and setting out what the rules of engagement are.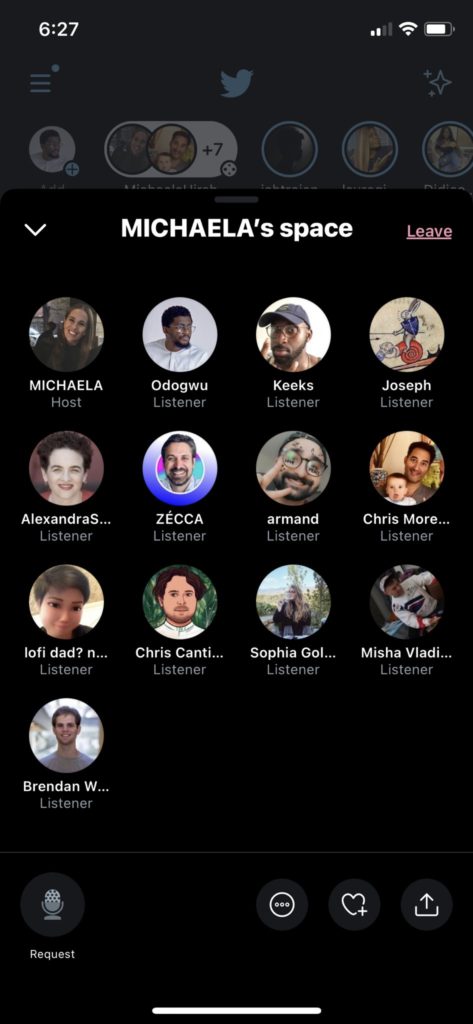 An important part of Spaces for Twitter is safety. The platform needs people to feel comfortable when engaging in Spaces. Especially given that the similar tool, Clubhouse, has witnessed a couple of harassment cases despite its invite-only policy. This is also why more people from marginalized communities were given early access.
Currently, the product, engineering, design, and research teams working on Spaces are taking feedback via Twitter DMs from beta-testers. This is obviously in a bid to further improve user experience with the feature and fix whatever product issues that may arise.
Advertisement - Continue reading below
Clubhouse, which is currently in an invite-only mode, has seen increased adoption from Twitter users. This move by Twitter might see that adoption reduce drastically. Or it might just be another case of under-utilization e.g the 'voice tweets' feature launched in 2020.
An important distinction that a Twitter user made about both platforms is the emphasis on topics (in the case of Clubhouse), and an emphasis on people (in the case of Twitter/Spaces).
However, it is expected that Twitter users will rather use Spaces and stay on Twitter than switching products. Regardless, we look forward to seeing how receptive people will be to the product/feature when it goes public.