Social media platform, Twitter has announced the launch of 'Fleets'. Fleets is a new feature that enables Twitter users to join in on momentary, or trending conversations without actually tweeting about it on the timeline. Twitter claims this is to "help people feel more comfortable in joining conversations".
After testing the feature in a couple of countries— Brazil, Italy, India, and South Korea— Fleets is rolling out to other users today. And this includes both Android and iOS Twitter users.
Advertisement - Continue reading below
From the tests carried out, Twitter inferred that this feature allows users to feel more comfortable sharing personal and casual thoughts, opinions, and feelings. A reason for this might be that it disappears after 24 hours, and there's no pressure to rack up retweets and likes.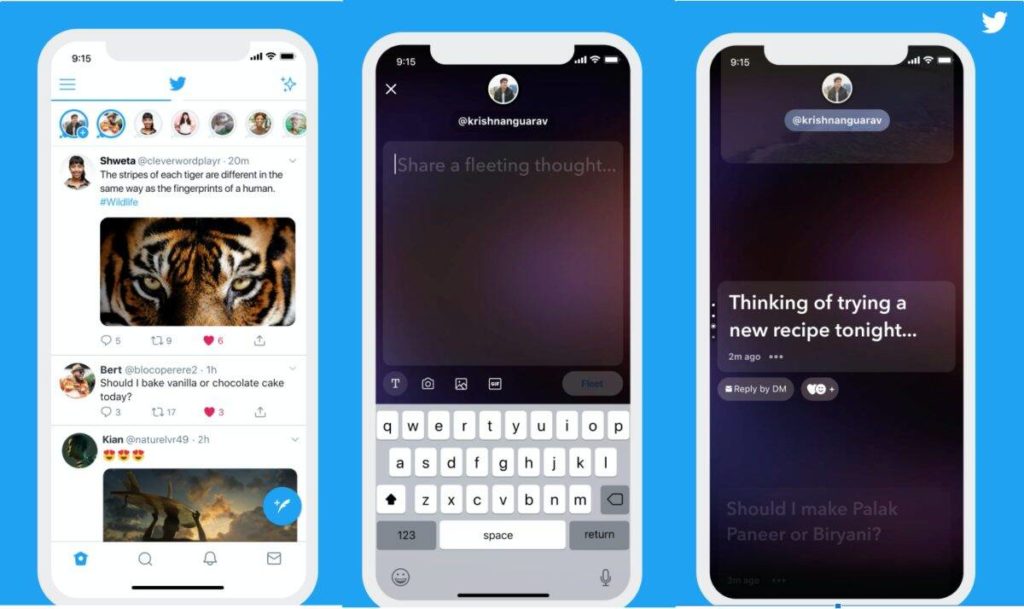 You can 'Fleet' text and reactions to other people's tweets. Photos and videos are not excluded. In fact, there's an option to customize your background and text options and add emojis. Twitters says stickers and live broadcasting are coming soon.
From the look of it all, you'd be right to equate Twitter Fleets to "Status" and "Stories" on other social media platforms. WhatsApp Status, Instagram Stories, Messenger Stories, Facebook Stories, and very recently, LinkedIn Stories all share some form of similarities with this.
It's also important to add that users can share already existing tweets in Fleets. This can be done by tapping the 'Share' icon at the bottom of any tweet, tapping "Share in Fleet", and including more text or emojis to probably add context.
Advertisement - Continue reading below
Expectedly, the new Fleets feature can help to increase engagement per user. Also, as it stands, around 6,000 tweets are sent out on the platform every second. The introduction of this feature can be instrumental in driving up the per-second stats.
Everyone following you can see your Fleets at the top of their home timeline. It is also visible when anyone visits your full profile. Responding to a Fleet is dependent on if your Direct Messages are open so your followers can continue the conversation privately.
Overall, it's interesting to see Twitter launch new features such as this. It remains to see what the reception and usage is like. Following the successes of such features on other platforms, it makes sense to be optimistic on how this will turn out.
Tell us in the comments section, what are your expectations on the usage/success of Twitter Fleets — or should we say Twitter Stories?